Your Boyfriend as a Stripper: The Top 5 Standards You Should Have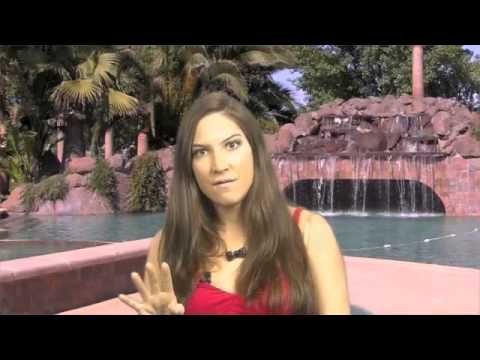 (by Jennifer McCumber) I've heard enough and I've seen enough in strip clubs, strippers personal lives, and the drama and devastation that exotic dancers can face when they have a boyfriend that is leaching off of them either emotionally or monetarily.  You may have a boyfriend that is jealous of what you do, or you may have gone on dates where a guy just can't handle the fact that you are a stripper.
You may even be supporting a boyfriend, letting them live at your apartment or house for free, all while they spend all day playing Wii or having a job that is a low-paying job where they aren't going anywhere but down or staying stagnant in their lives.
Whatever the case may be for you in particular, like if you have fights all of the time with the man in your life, or breaking up and getting back together – whatever – I have been there and I can tell you that it really sucks.  It also affects your self esteem and your income in the club.
When you are around people that bring you down in life, that is exactly where YOU will end up, wondering what will become of your life and if your dreams will ever become a reality.
So, after I got rid of the downer men in my life and found a fantastic one, I thought about all of the positive things that he has done for me, my career, and my mental outlook and I want to share these things with you so that you too can find someone that genuinely cares about you more than just your body.
It's time to take out the garbage ladies!
Standard Number One:  He must make at least $60,000 per year OR attend college pursuing a degree that will get him somewhere in life whether it be medical school, law school, or business school, etc.  You want someone that can support themselves.  I'm not saying you have to be a gold digger – that is not what you want to do.  BUT – you need to be with a man with an attainable plan, not a philosophy major or something where he will end up waiting tables after he graduates from college.  You want someone who is what they call "fiscally responsible" who doesn't spend more than they make or who doesn't have a lot of debt.
Standard Number Two:  He must have his OWN place to live.  He can have roommates  – that is cool, but he must be independent so that there is no mooching going on, and so that you can have time to decide if you even want to live with this person in the future.
Standard Number Three:  He must support that you are an exotic dancer and not be jealous.  Now, you are going to have to show him that your business is an ethical and professional one, and that you are not a prostitute or cheating on him.  That will be his main concern.  But seriously, cheating wouldn't go on inside the club anyways if you really wanted to cheat.  You will have to reassure him that your profession is mainstream and acceptable – but you should't let him put you on a guilt trip or fight over it.  If he doesn't like what you do then he can find someone else.  It's that simple.
Standard Number Four: He must be a POSITIVE and GOAL ORIENTED person that wants to go somewhere in life and that wants to help YOU go somewhere in life too.  I have dated too many guys that are just downers.  They aren't productive, their hobbies are ridiculous, they sit around and watch TV or play Xbox, they don't stimulate their mind by learning new things, going to new places, seeing the world, educating themselves on skills that could make them successful – you get the idea.
Standard Number Five:  One strike and they're out.  I know this is a terrible topic but I've seen it go on over and over.  Anyone who is aggressive towards you, hits you, is a bully towards you, verbally abusive, or tries to manipulate you is out the door immediately!!!  These people cannot change who they are and if you see these patterns in someone it is a tell-tale sign that you are in for a terrible relationship.  Just think about how this will affect your self esteem and hustling skills at the club!  Not to mention ruin your life!
YOUR FEEDBACK IS VERY IMPORTANT TO US – please comment on the blog below with any questions or concerns that you have!  Strippers from around the world are bound to chime in on the discussion!
You can find more in depth videos, education and training on our blog under the following categories in the navigation bar:
This is Jennifer McCumber Here wishing you the best of success!