Other Jobs in the Strip Club Part 2: Cocktail Waitress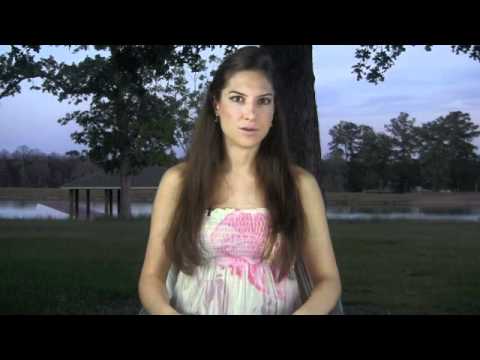 I'm Jennifer McCumber, author of Freedom V, feature columnist for ED Publications Magazine and I'm leading the movement for exotic dancer development all over the world.
Waitresses are the silent sleepers in this business! When the customers aren't buying many dances, they are still buying drinks. Most clubs will have a two-drink minimum.  A waitress can literally bring home as much money as any exotic dancer if she works hard to develop regular clientele!
I have known waitresses to leave work with $700 to $800 in tips on a really busy evening. On slow nights this won't be the case, of course, but you can see how it can even out to a nice income. I would estimate that on a bad night, a typical waitress will make around $100. Keep in mind that all of these figures are true for high-end clubs only.
Being quick on your feet, remembering faces and names, and what your regular clients like to drink will be very important to making this kind of money.
If you are considering a waitressing position, the best thing you can do for yourself is to find your most successful dancers, position yourself to have them request you, serve them the way they like, and then make sure they know to tip you out for being good to them!
And if you are working with dancers who are new and who are not as adept at closing with customers, help them along when you wait on them in the Champagne room!  And treat your direct customers like they are worth a million dollars!
A waitress can also make or break a client's experience in VIP/Champagne Room with a dancer.  For example, I was in one situation where my client would have extended his time in VIP; I could tell I was about to convince him to stay a bit longer. Just then, the waitress walked in and yelled, "Time is up! Want more?" And of course, the client was shook up, put on the spot and said "No," because he had been yanked right out of the trance I had so carefully placed him in with my beauty and conversation; he was snapped rather abruptly back into the real world of being bossed and ordered around.
Waitresses can also employ Freedom V to their advantage. I have known waitresses who have worked at my club for 10 years; they have clients coming in who specifically request them. Building rapport with regulars is key. Creating the client's ultimate human experience through Fantasy, Fun, and Fulfillment is part of the waitress' job too, and she is most generously compensated for that.
When I go in to work, I always scan the roster to see who is waiting that night. I will choose a waitress I want to work with and ask her if she will be my waitress for the evening. I tell her what my goals are for the night, and give her details such as when to have bottled water ready for me, etc. She will then know to bring me fake shots if a client is pressuring me to drink, or if I think it will encourage him to spend more money.
This waitress will be my only one for the evening. That way I can tip her out individually if she does a good job for me. This is how I have prevented many dramatic situations from arising, and how I have kept my customers very happy and never thirsty!
I would love to hear your feedback so comment on the blog BELOW!  "Like" our Facebook page called Freedom V for Exotic Dancers,  and follow our Twitter page at FreedomVstrip.  This is Jennifer McCumber with how-to-strip.com Wishing you the best of success!