How Strippers Earn Their Money Inside the Strip Club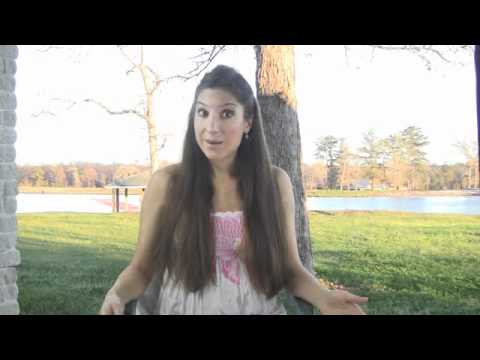 I'm Jennifer McCumber, author of Freedom V, feature columnist for ED Publications Magazine and I'm leading the movement for dancer education at clubs across the world to help today's dancers become tomorrow's leaders.
You may ask, "How do I get paid as a stripper inside the strip club? How much does the average dancer make in a night? How does this whole business work?" I will answer your first and most basic questions in this video.
Each club works differently, so it is important to understand how this whole process will work for you before you start working. If you have to get a manager to explain it to you a couple of times, don't feel stupid. Ask questions until you understand specifically how your strip club will be like or dislike from the following four.
There are four common ways that you will get paid as a stripper.
---
1.  Cash from a Client for a Lap Dance
After sitting with a customer for a bit you can move things along by saying, "I would love to give you the most erotic time possible on this next song." If he says yes, you proceed to give him a lap dance, then try to sell more than one, and then just keep going until he asks you to stop.
After you are done, you will tell him how much he owes, and he will pay you right then. Have a change purse handy that you watch like a hawk. Some clubs will let you keep your cash on the side of your G-string and wrap it with a rubber band. Just keep your cash on you, or close by where you can see it at all times.
For instance, if a lap dance is $25, you may have to give the club a cut – say, $7 of it. Many clubs let you keep all of your money from dances. You can also state your price, "plus tip," as it is customary for customers to tip you on top of what a dance costs. Don't be greedy, though; some clients get offended when you ask for a tip, so feel out the situation.
At my club, the price of a lap dance was $15, but it was generally customary for the client to give $20 across the board. So if you have a client that doesn't seem to know what is going on or is new to the scene, just say "$15 plus a sexy tip!" in a bubbly way and they will do it. I would just charge the customer $20, however, it was against my club's policy to jack up the prices so when in doubt, just tell them the actual price and be honest. Let them know what the deal is and that most people just give you $20.
---
2.  Cash from a Client for VIP
After dancing with a client, you can offer to accompany them to a VIP or Champagne area. Many clubs require a customer to purchase a bottle of champagne or liquor to be able to enter this area with you. Some clubs do not require this. VIP is simply a more private room or section of the club where you and your client can relax on a personal level. At some clubs, you and he will be alone, with bouncers on the floor checking in on you from time to time.
You will take him to the VIP area. Different clubs have different rules about payment; some require payment up front at this point, while others collect later. Just be sure that you are direct with your client about pricing, and when and how he must pay, before the time comes. Remember your bouncer will get a cut of the payout as well. For instance, if a half-hour is $200, usually the bouncer will collect $30 or $40 that will go to the club. He will then hand you the rest, or ask you if he can give it to you on your way out after you are done with your client.
---
3.  Cash from On Stage
When you arrive at your club, you will usually have to check in with your DJ to add your music and stage name to his rotation list of dancers. The first song, you will dance with your clothes on; the second, the clothes come off. Most clubs are not fully nude, so you will have a G-string on. Some clubs are nude on stage only, and not nude with lap dances. Decide what you are comfortable with and make sure you find out the club standards before auditioning!
Men and women usually come and tip you while you are on stage. They will put money in your G-string or just lay it on stage. You can keep all of this unless your manager states otherwise.
---
4.  Credit Card for Dances or VIP
Gentlemen's clubs do take credit cards. This is great for them because usually they have a 20% surcharge or some fee that gets tagged to the customer for using credit. Often they take a percentage of your earnings, too. Usually, if the customer uses a credit card, the waitress will go to the back and swipe it, then print out a voucher for you to redeem at your bar or front desk for cash. This document is important; it is the same as money, so by all means don't lose it!
I would love to hear your feedback so comment on the blog BELOW! "Like" our Facebook page called Freedom V for Exotic Dancers and our Twitter at FreedomVstrip.  This is Jennifer here with how-to-strip.com wishing you the best of success!