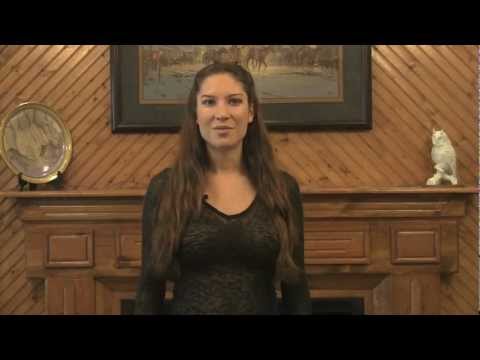 Many of my Stripping Stories on how women today are approaching pole dancing as a career will shock you – including my own. From women who've worked on Wall Street to women paying their way through college, you will learn why pole dancing has saved so many women's lives, careers, their homes, and even their children from the alternative of loosing their homes and their jobs in this economy. The underworld of exotic dancing has emerged from a maze of mystery and misconception into the mainstream with media coverage from respected sources such as CNBC, OWN, FOX news and more.
The first time the opportunity to try exotic dancing was presented to me after I graduated from college at age 25, I swore I would never do such a thing. I thought it was wrong – dirty, unhealthy and unsafe. It was, perhaps surprisingly, my fiance who suggested it to me after he had consulted with one of our dancer friends about the cleanliness and high standards of our local business club. He knew I was on the "30-year mortgage plan" with my student loans and credit card debt, and he wanted to empower me.  But – the point here is – like so many closed minded individuals today, I had never been to a club and I automatically assumed that it was nothing but pimping, whoring and drug use. I was abhorred at the suggestion and shot it down rather quickly.
Reluctantly we went to our local club and started talking to one of the bouncers. The bouncer thought we were really cool so he went and got the head manager. The manager could see that we were serious and professional, and finally he asked me, "What can I do to get you on my stage?" I was flabbergasted!  I thought the prospective dancers asked him that question!  Come to find out they do – but I stood out somehow.
Click here to read more >>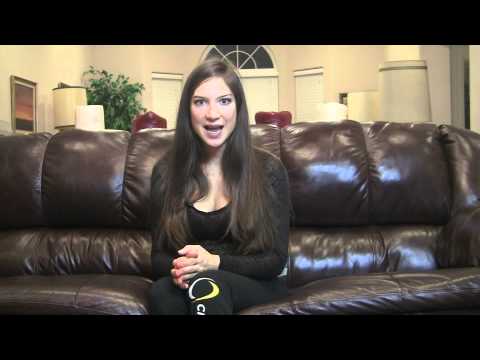 Exotic Dancers are certainly a special group of ladies!  You work so hard every night — hoping that you can make something of your life, provide for yourself and a family, pay your way through school, fund a business or other hobbies, and ultimately– you want to be someone. In my previous post entitled, How to Decide Whether or Not You Should Become an Exotic Dancer, I talked about some of the pitfalls and pros of the trade and how to steer clear of making the most common mistakes that most strippers make.
This post adds to the concept of avoiding mistakes to make your career much more profitable.  Night after night during my exotic dancing career I saw entertainers making the following 10 mistakes and it hit them right where it counts every time – their pocket book!  They would go home broke, frustrated, or knowing they could have done way better.  However, they kept repeating their mistakes not knowing what they were doing wrong.
Without further ado, you will find the top 10 mistakes that entertainers make below.  I've committed my fair share of these myself and I am resolutely determined to help YOU to avoid the following heartache that will make you unsatisfied with your career and make your club want to fire you!

1. Don't talk about yourself and your problems with customers.  The customer wants a fantasy experience of admiration, fun and erotic appeal.  Your customers don't pay a cover charge, rack up a drink tab, and purchase lap dances to hear about more problems! They have enough of those already!  They come to a club to escape reality and find an attractive lady to talk to and interact with who is somewhat intelligent, happy, and maintains a sense of humor!
The Solution:  Do a voluntary exercise –find a customer, go up to them and introduce yourself with a firm handshake and eye contact, and then sit there with that customer and find out about THEM.  Get THE CUSTOMER talking by asking them questions.  Then watch the dollars come in as the cares of the world are washed away by you instead of being enlarged by you!  It's a tough nut to break but if you are willing to take the risk to break or avoid bad habits the results will be life changing for you.  I've personally witnessed the transformation many times.
Click here to read more >>
Mirroring is a basic and subtle human tendency to copy another's expression, movements or posture during conversation or other direct forms of communication.
When people are talking, or simply sharing an experience together, they will often mimic each other's posture, movements, vocal inflection, or even words or phrases. This subtle show of affinity is called "mirroring," and though most people are not even aware of performing this social ritual, most people do it quite naturally and consistently. As an exotic dancer, mirroring is a tool that you can become aware of and adept at using to your advantage.
Mirroring is like a communication dance. Participants match gestures and responses during their conversation, as if in a dance. People do this naturally with both their silent body language and spoken words.
Click here to read more >>
Probably one of the most effective – as well as most enjoyable – ways to show someone you are attracted to them is through the seductive art of flirting. It is a vital part of engaging your client in conversation, which I cover in detail in Freedom V, and it can be expressed though words, touch, posture, movement, or even a look. Flirting is one of the few means of communicating erotic interest while maintaining social propriety. Often the greatest power you can command through flirting is the ability to be subtle yet undeniable in your approach.
Sometimes flirting is done among friends as well, just to tell each other that they care.  It is very important to show that you are interested in your client because it's one of men's basic needs– to be admired and appreciated for who they are and what they do.
Here Are Some Of My Top Flirting Techniques:
Click here to read more >>
The sales process is one of the most difficult to learn, yet is the most rewarding – and is the most necessary skill to be successful as an exotic dancer. I have had so many girls ask me, "How do you do it?!" or they make comments like, "Oh, I just don't have hustling skills like you do!" Well, you can, and you will after you read this chapter.
The sales process is extremely exciting! I have determined the most efficient ways of successfully selling your time and services as an exotic dancer, and have outlined them for you in this video series. You can think of it as a kind of Exotic Dancer's Sales Process! This is the time you invest in speaking with your customer before you close the deal. And a closed deal should result in multiple VIPs or multiple dances.
In the remaining five videos of this series we are going to talk about:
1.  Creative Selling
2.  Flirting
3.  Mirroring
4.  Engaging Conversation
5.  Value Selling
Click here to read more >>
So many dancers have come to me and asked, "How do I know that a customer wants to spend money on me and how long do I need to sit there before I know when to ask the closing question?"  There are Five Ways To Tell If Your Client Is Interested In Spending Money On You:
Click here to read more >>
Transcript:  Hi I'm Jennifer McCumber, president of how-to-strip.com, author of Champagne Every Night and Feature Columnist in our TOP Industry Magazines, ED Publications and Club Bulletin.  This is video two in our eight part series on how to sell more lap dances and VIP's, also known as the champagne room.
Sometimes you will have to initiate conversation and get things rolling, so here are a few good lines to try out. After you introduce yourself and have your initial small talk, ask them these questions:
1.   So, what brings you out tonight?
2.  How about that baseball game! (or other sport)
3.  Have you been to these parts before?
4.  Where are you from?
5.  So, what have you been up to today?
There are a few subjects that you must know a little about to be able to hit it off with most any client.
Click here to read more >>
Click here to read more >>
It is so important that exotic dancers get tested for their hormone levels.  Do you find yourself moody, exhausted, or getting ticked off at your customers more and more? Are you feeling that sensation of stripper burn-out? Depression? Or do you get headaches, migraines, PMS, bloating, or are you having trouble loosing that last bit of belly, thigh or hip fat? If so check this out!
Click here to read more >>
Click here to read more >>