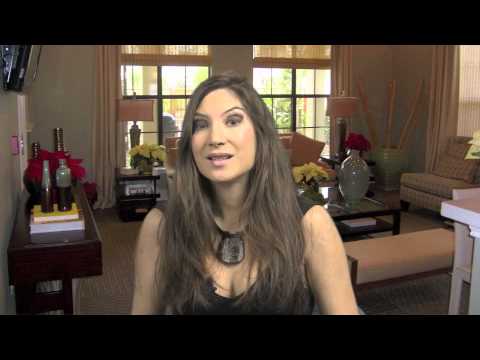 Many exotic dancers from across the globe get that "burned out" or "jaded" feeling.  It could happen after 2 years or 10 years.  It just depends on the person.  Melissa from Maryland asked us the following question:
"I've been a dancer for about 5 years now and I'm starting to get really tired of the same song and dance.  So how can I stay fresh, keep making "new girl" money during my entire career, and avoid feeling like my money and my career is out of my control?"
That is so well put.  I had that exact same feeling after a few years and let me tell you, there is nothing worse than being exhausted, walking into the doors of your club and feeling drained and not into it.
It takes a lot of energy to be an exotic dancer.  You have to be the host of your own party for hours and hours!  So, Here are the TOP ways that will keep you ON FIRE and focused and have fun while you do it, feeling good!
1.  Get 8 hours of sleep every night and after work, go home and go to bed as early as possible.  Studies have shown that your body repairs itself the most efficiently during the sleeping hours of 10pm to 2am.  After that it's hit or miss unless you get even more than 8 hours of sleep.  So if you're like most entertainers that don't get off of work until 2:30am to 5am or 6am, don't go and do anything else after work except shower and sleep.  This is so important because I know from experience that if you don't get sleep, you can get crabby, depressed, sick, and just plain mean!  To get to functioning on all four cylinders make sure you go home and sleep after work, not party or go out.  Do that on your nights off!
2.  Take care of your body and don't constantly pound it with too much alcohol or smoking.  Being sleep deprived plus getting drunk on a regular basis kills your energy not to mention your liver.  This will surely get you run down and sick, and then you can't go make money at all!
3.  Space out your meals to five or six small meals a day to keep your blood sugar consistent and even.  Eating correctly, like we talk about in our fitness and nutrition section in Freedom V, will keep you energized and feeling and looking good!  Energy plus confidence plus good fuel for your body will help you to feel good and have the stamina to give your customers that fantasy experience all night long!  Even if you have to take quick breaks during your shift!
4.  Go on vacation regularly.  Sometimes when you want to quit altogether and get frustrated, angry or depressed about your income or people or customers, just take a nice vacation to somewhere where you can relax and not worry about anything. I did this every several months as a dancer and boy was it worth it.  I came back energized and recharged like I was brand new!
5.  Be smart with your money and utilize Freedom V principles.  Nothing is worse than being stressed because you HAVE to pay rent, etc.  Scared money never wins.  That's a gambling term that means that if you go out on the floor desperate for money with deadlines and so forth, without having any money put away as a failsafe, you'll end up burning yourself out very, very fast.  Most women dance for the money and making it is easy compared to keeping it.  Learn how to keep it so you won't get put in a terrible situation!
YOUR FEEDBACK IS VERY IMPORTANT TO US – please comment on the blog below with any questions or concerns that you have!  Strippers from around the world are bound to chime in on the discussion!
You can find more in depth videos, education and training on our blog under the following categories in the navigation bar:
Click here to read more >>
(by Jennifer McCumber) Having breast augmentation is something that every exotic dancer at least thinks about at some point in their career.  About 50% of all exotic dancers DO end up making the choice for enhancement.  You might be doing research right now on things you need to know, risks, rewards, recovery time and what to expect before, during, and after your surgery.
As a breast augmentation patient myself – I can tell you from experience all of the information that took me months and months to find – all in this video.  I grew up around plastic surgery as my grandfather is the premier plastic and reconstructive surgeon in north florida.  I've had quite a few procedures done and I've been around the business for a long time.
Hi I'm Jennifer McCumber, author of Freedom V, feature columnist for ED Publications and I'm leading the movement for exotic dancer education all over the world.
Recovery from breast augmentation takes about three weeks to get back to fully functioning again.  You should plan on taking two weeks off from work because you will not be able to lift your arms above your head or carry anything – if you opt to get your implants inserted underneath your chest muscles rather than above them, which most women do.  The doctors will advise you to keep your elbows hitched to your sides so that the internal stitches and implants can have a chance to heal in the correct position that they were placed.
After about two weeks you'll be able to do really basic and gentle activities again and after three weeks, if the surgeon was indeed good, you will be able to get back into athletics and whatever you were doing before your surgery ever happened!
During the 12 hours before surgery you cannot eat or drink anything because you will be under general anesthesia.  The most common side effect of anesthesia is nausea, so if you've had surgery before and know that will be an issue, just ask for extra anti-nausea medication to be combined with your anesthesia medication.
Waking up after anesthesia is a very unique experience. 
Click here to read more >>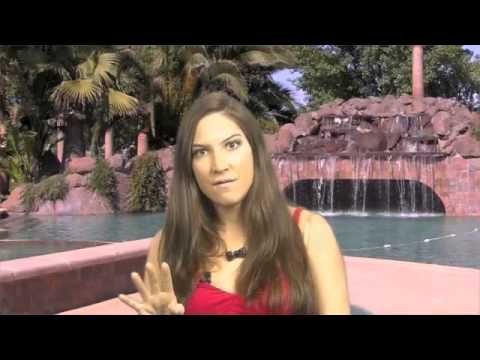 (by Jennifer McCumber) I've heard enough and I've seen enough in strip clubs, strippers personal lives, and the drama and devastation that exotic dancers can face when they have a boyfriend that is leaching off of them either emotionally or monetarily.  You may have a boyfriend that is jealous of what you do, or you may have gone on dates where a guy just can't handle the fact that you are a stripper.
You may even be supporting a boyfriend, letting them live at your apartment or house for free, all while they spend all day playing Wii or having a job that is a low-paying job where they aren't going anywhere but down or staying stagnant in their lives.
Whatever the case may be for you in particular, like if you have fights all of the time with the man in your life, or breaking up and getting back together – whatever – I have been there and I can tell you that it really sucks.  It also affects your self esteem and your income in the club.
When you are around people that bring you down in life, that is exactly where YOU will end up, wondering what will become of your life and if your dreams will ever become a reality.
So, after I got rid of the downer men in my life and found a fantastic one, I thought about all of the positive things that he has done for me, my career, and my mental outlook and I want to share these things with you so that you too can find someone that genuinely cares about you more than just your body.
It's time to take out the garbage ladies!
Standard Number One:  He must
Click here to read more >>
(by Jennifer McCumber)  Romana Van Lissum delivers extraordinary stories and struggles from strippers who have worked at her home strip club in Vancouver, BC, but who are from all over the world.
The Life of a Stripper is a must read.  It contains the true stories of ladies who have become exotic dancers and their climb through the maze of life in achieving what they want most: Financial Freedom and the choice to choose a career that they love!  While dancing is empowering for them it is not without drama, like most other careers…
Take for example a dancer named Honeysuckle, featured in Romana's book.  She was a dental assistant at age 25 and had a great, comfortable job with benefits.  She grew up on a farm and had a great family.  She mentioned that she enjoyed a large trampoline, her own horses and she even had her own pottery studio!
Then, after high school her parents got divorced, but never mind that, her mom supported her decision to exotic dance. This is certainly a keeper for a mom!
While she made great money and got tipped really well, she mentioned that the down side to dancing was the bad accommodations that are provided, the bruises from pole dancing and the stigma that comes from a large portion of the population that thinks dancers are not regular people.
Of course, dancing in Canada is very different than dancing in the US.  Most dancers hop from club to club every week or so and work with an agency that makes them travel all of the time, to where dancers in the US, also known as "house dancers," stay in one club for years and years and can build a very reputable client base that way.  It's also a lot easier on your body and you can build lasting relationships with the people you work with regularly.
The Life of a Stripper doesn't hold anything back!  Be prepared for stories of drug addiction, sexual abuse, psycho boyfriends, crooked clubs, and a lot of other things that sound like a typical politician's story!  Van Lissum has collected 50 true stories from BC's tops feature entertainers, from the heartbreaking to the glamorous, from the legendary to the comedic…
…the type of questions that everyone wonders about exotic dancers and what is really truth vs. hype!
The Life of a Stripper gives a true glimpse into the mysteries of exotic dancing and the secrets that drive these beautiful women to take their clothes off for a living and to give men a fantasy experience that they won't soon forget.
To my friend Romana – bravo!  Thank you for sending me an autographed copy of your book!  I couldn't put it down!
Click here to read more >>
By Jennifer McCumber.  Some people who work in the gentlemen's club industry aren't exactly the most amiable individuals. There will be many of your coworkers who will be rough around the edges, snobbish, rude, belligerent, uncouth, and downright mean. I haven't had too many issues with this, but the instances that I have dealt with are certainly worth mentioning.
Public humiliation isn't a matter of if it happens, but when. Even your clients will do it sometimes. I remember walking through the door to my dressing room one night to get dressed and ready for action. I put on my sexiest outfit – which is, in fact, pictured all over the blog as one of my top five best outfits. When I walked out of the dressing room, another dancer said to me, "You know, I think you're getting too big in the shoulders. Don't you think you need to tone it down on the workouts?"
She said this to me this in front of ALL of the other dancers. And was dead serious. Everyone just kind of stopped what they were doing and looked at us, and I was so embarrassed.  Of course, she herself was only five feet tall and very out of shape. In my heels, I'm 6'2'', and standing next to her I made her seem like a dwarf in comparison. I was also just starting out with my fitness modeling routines, and had just gotten back from Venice, CA.
I blew it off, which is certainly one way to handle it. The other way would be to stand up for myself, which I was never really good at doing, especially growing up. I had also had toxic boyfriends in the past that tried to rule me, change me, and tell me that I wasn't good enough just being me.
Isn't it funny how we never think to say what we really want to say when we are in these situations? You always think about it later and wish you would have ripped into them!
But then, that isn't a good solution either, especially since you will have to work with these people. It's not a good idea to burn bridges, or even pass along gossip. Trust me, news travels fast about what he said/she said.
All in all, The best way to deal with these situations is:
1.    Get the offender away from the scene and away from other people.
2.    Ask them in private, "Well, what did you really mean by that?" Let them talk. Don't put them on the defensive or cast blame. Give them a chance to apologize or explain.
3.    Let them know if they have something derogatory to say, to at least tell you in private or call you. By saying this in front of your coworkers, it just puts everyone in an uncomfortable spot.
If they still choose to disrespect you:
1.    Just blow this person off and keep the relationship as businesslike as possible; i.e. "hello," "goodbye," etc.
2.    Request not to work with them anymore if possible, and only be around them if you have to.
3.    Don't tip this person out as much as you do others if applicable: if you walk softly and carry a big stick, i.e. not being mean or confrontational, but hitting them in the pocket where it hurts, then they will back off.
4.    Know that you don't have to deal with these people for very long, and then don't worry about it. Turn your nervous energy into lap dances and VIPs! Let it make you better at what you do.
YOUR FEEDBACK IS VERY IMPORTANT TO US – please comment on the blog below with any questions or concerns that you have!  Strippers from around the world are bound to chime in on the discussion!
You can find more in depth videos, education and training on our blog under the following categories in the navigation bar:
This is Jennifer McCumber Here wishing you the best of success!
Click here to read more >>
By Jennifer McCumber.  I had the privilege of being featured on the DJ Platypus Radio Show on Tuesday night and it JUST came out for your listening pleasure!  But we'll get to the show in a moment!
DJ Platypus is one of the most legendary DJs in the Strip Club industry, working for Rick's Cabaret at Tootsie's in Miami and managing all of the other DJs in the Rick's Cabaret Chain – now 36 clubs strong.  One hell of an achievement.  And he does an outstanding job at it.
This particular show was revolutionary and very vital to our industry in a few ways.  One, it shows how when the going gets tough, we stick together and support each other like a family.
Daisy Duxe, one of the hosts of the weekly show and also now the marketing director of Tootsie's Cabaret in Miami, FL, almost didn't make it after going to the hospital and had to be put on borer-line life support for an intense kidney infection and all other kinds of things that went wrong with the beautiful, young and intelligent lady.
She managed to call into the show last night and for the first 20 minutes of the show Plat, Johnny Walker and Mr. and Mrs. Voice spoke with her over the phone from her hospital bed where she is finally recovering.  What a trooper!
As promised, I said on Facebook that I would mention WHY I feel her pain.  It's one of the reasons you ladies out there shouldn't take your career for granted because your body has a limited amount of years to do this kind of work.  You are an athlete, a businesswoman and an entertainer all in one!  It's easy to feel invincible and on cloud nine when you're on stage, but the one thing we cannot escape is our own immortality.
Late last year I was hospitalized and had to have two neck surgeries due to some athletic injuries to fix a condition called Thoracic Outlet Syndrome.  I didn't have the fatal kind, but it can turn fatal if left untreated, and just the pain and suffering of being in the hospital sick, having a 6-7 hour surgery twice, and being in excruciating pain – I truly felt sorry and I felt her pain as she was finally able to talk over the phone for the first segment of our show on Tuesday.
When times get tough you really appreciate your health and you certainly won't ever take it for granted again.  The opportunity to exotic dance is a very limited time – 10, 15 years if you're lucky, which is why we talked about what we did on the show – how can we build a better exotic dancer NOW?  How can strip clubs make more money NOW?  If CASH is KING, the entertainers are certainly QUEEN, and the issue in our industry MUST be addressed about how we can create a win-win situation with clubs AND exotic dancers working TOGETHER to make their customers happy, and come back over and over again!
Without further ado, you can listen to the show by clicking =>HERE<= or the picture below!  Our segment starts at 20 minutes into the show!
From exciting stripper tales to my experiences at doing rock-star style, transformational seminars at clubs, the main theme of the show was how clubs can attract and build the best entertainers possible.  The DJ Plat crew got to know me last night for the first time (it was a virginal experience!) and they all came to the conclusion that Freedom V and the following top 10 principles (although they didn't get to ALL of them last night on the show) is what the industry needs to solve their entertainer problems and raise their bottom line.
Ladies – I'm going to address the club owners and managers for a moment and I want to hear your feedback and comments on the blog as to what you think of these 10 things.  Do you have them at your club?  If you DON'T and you did, would you feel more motivated and incentivised to work longer and harder to reap more rewards?  IE More money!?  Because if you haven't realized this already, how much money the club makes is in direct proportion to how much YOU will make as an entertainer.  You are irrevocably linked and when one suffers the other suffers.  So…
Whether you're a blue-collar club or part of a major club chain, there's virtually no adult night club that wouldn't want to add more quality entertainers to their current "line-up" of girls, no matter how crowded their dressing room is on a Saturday night.  So what do you do to attract the best entertainers to work in YOUR club over another?  What are the top 10 ways to build a better stripper and love the ones you're with?
Click here to read more >>
Watch the current Spearmint Rhino Entertainer of the Year, Tiffany Hayden, talk about the climb to becoming a pole dancing champion and award winning feature entertainer!
It was a lot of fun interviewing Tiffany.  She is a very sweet lady and this was our first time meeting at the EXPO in Las Vegas!  This interview took place after she competed in the Miss Pole Champ USA.  Check it out!
Here are some amazing pics of her and her hand-made high heels in action!
Click here to read more >>
Learning how to become a stripper has saved countless women and their families from the harsh alternatives like bankruptcy, poverty, or not putting food on the table for their families.  It has also served women in being able to afford a college education when their families cannot. I'm Jennifer McCumber, author of Freedom V, feature columnist for ED Publications Magazine and I'm leading the movement for dancer development at clubs across the country as well as online.
Now, I know you're excited about getting hired as a stripper, so it's time to go to a strip club yourself. You might as well have a look at clubs you might want to dance in, so choose a club relatively near you, either in your own city or, if you prefer, just outside your usual traveling circles.
It's probably best to go with a friend, especially a male friend, since some strip clubs frown upon unescorted ladies (competition for the working dancers) and some services are only allowed with a male client present. You might be allowed in if you tell the hostess you are considering working there, but don't count on it. If you do go with a female friend, make sure she "gets it" and can be supportive of your interest in becoming an exotic dancer, and will take you seriously as you explore this opportunity.
It's a good idea to check out new clubs during times you would want to be stripping, because clientele and general atmosphere are surprisingly different on different days and at different times of day. Though you are going in as a customer, remember you are also thinking of working there, so be sure to present yourself well. Be respectful that the dancers are working, pay for their time if you want to talk with them about their experience working in the club, and let them know you are thinking of being an exotic dancer yourself so they will tell you what you need to know.
The following are some good questions to ask:
1.    What are the names of your top managers? Which manager is working now? Could I please speak to him/her?
2.    What time is the best time to come in and audition?
3.    Do I need an exotic dancer's license? Where do I get this? Do I need to bring my driver's license and/or social security card?…
Click here to read more >>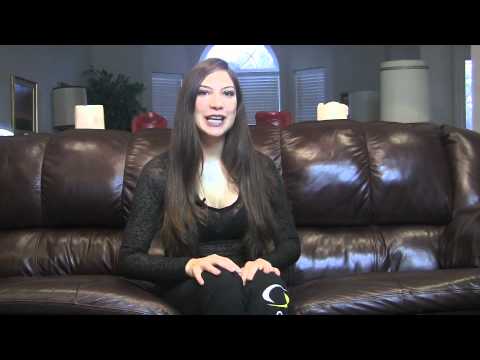 From women who've worked on Wall Street to women paying their way through college, exotic dancing has saved many women's lives, careers, and even their children from the alternative of moms loosing their homes and even their jobs in this economy.  All without having to compromise their moral values like in much of the infamous myths about this profession!
If you are apprehensive about doing this business of exotic dance I completely understand! Or maybe you have taken the plunge and there are people in your life that have a big problem with it.  This apprehension happens mostly because society has always trained women to do only what is traditionally considered ladylike, socially acceptable, and polite. This is why most women in the previous century were either teachers, nurses, or secretaries – not that those things are bad at all – but what if a lady didn't want to do that?  What if she wanted to be an engineer?  Too Bad – secretary school for her!   Women were also told to cover their ankles and shoulders because it was provocative.  I say that trying to control women's decisions, lives, and limiting their options of FREEDOM for the sake of ego, power, and medieval ideals is the most horrid evil around!  However, things are a lot different now than they used to be, and there are quite a few examples of this.
Consider the following points of reference.
Working at Hooters. Before I became an exotic dancer, like so many young college women today, around my sophomore year in college I became a Hooters girl. The truth is that exotic dancing is very similar to a Hooters waitressing job; really there is not a huge difference between the two. You wear tight clothes, show cleavage, promote a fun atmosphere – and you get hit on by the clientele quite a bit. At Hooters there are many beautiful women all working in one place, and men come there seeking interaction and entertainment.
At Hooters, there are beautiful, friendly women working there that men avidly come in to talk to. These women give men a "GFE"—girlfriend experience—with an attractive young lady who will simply sit down with them and talk to them about their day. This is exactly what exotic dancers do. We will show men or women that we are interested in who they are and what they have to say, not just in selling them our looks, food, or drinks.
There is, however, one major difference: the income! It's amazing that I worked hundreds of hours at Hooters during my two–year stay, but within the first few months of being a dancer I made much more money than I ever could have dreamed of making at Hooters.
This is just one example of how exotic dancing is like any other established, respectable business. It all comes down to sales and marketing: The business aspect of exotic dancing is like running and promoting any other company, and it is the best business education you can get as a young person because there is little risk, no going into debt, no overhead and you have no employees. Just you, starting with the basics and learning how to be independently wealthy without the headache of having to get a business loan or please investors on the chance that you might make a profit.
Click here to read more >>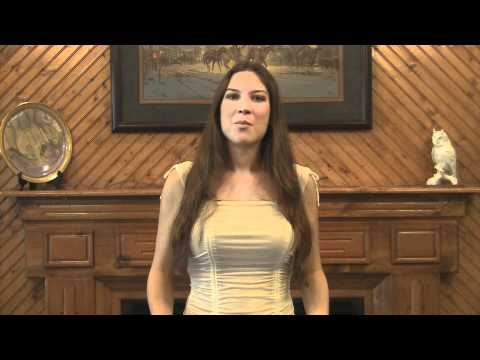 Hi It's Jennifer again and in our last video called, My Stripping Stories and How Women Today are Approaching Pole Dancing as a Career, we talked about how women today are approaching pole dancing as a profession and saving their lives, their jobs, their homes and even their children from the alternative of loosing their homes and their jobs in this economy.  And they aren't just surviving, they are thriving on an amazing income that gives them the freedom to pay their bills, pay for their education, buy a nice home, a nice car and go on vacation!
You might say, Now wait a second – Do you expect me to actually take this kind of risk? To venture into a sleazy bar – dance in front of an audience – and then proceed to take my top off? That's truly ludicrous!
But Wait – other than the fact that learning how to be a stripper is a respectable business in today's world and that you don't have to compromise your moral and ethical values that we talked about on our last video  – Can you think of any other profession that allows you to go from nothing – having no knowledge about the industry or any formal education at all – to being able to audition after simply watching my videos for an hour or two, and begin making hundreds of thousands of dollars the same day?
Click here to read more >>