By Jennifer McCumber.  Today we're going to dive into our series on how to accumulate wealth as a stripper instead of going broke and having nothing to show for it in the end!
I'm Jennifer McCumber, author of Freedom V, feature columnist for ED Publications Magazine and I'm leading the movement for exotic dancer education all over the world.
So Let's roll up our sleeves!
If you were unlucky like most of us and started without money, wealth may seem totally out of your grasp. In reality, there are two simple, reliable rules to gaining wealth.
Rule 1: Have no debt. (Pay cash, not interest)
Rule 2: Spend less than you make.
I am no genius of course.  I'm educated, but I don't have a degree in economics or business, and I don't have a new brilliant idea. But I HAVE accumulated wealth and I know how to help you do the same. How would you like to wake up wealthy? Well, that ain't gonna happen – Yet! But, someday you will be able to wake up wealthy if you heed my words.
So, What does a millionaire look like? If you were suddenly a millionaire tomorrow, what would you do differently? How would you dress, act, where would you go and what would you do? You might be surprised to find out that most millionaires really aren't that different from everyone else. In their book, "The Millionaire Next Door," Thomas J. Stanley, Ph.D. and William D. Danko, Ph.D. tell us exactly what an average millionaire looks like:
Click here to read more >>
In our new and featured action packed video you will learn how the exotic dancing industry is changing to your favor ladies!  More class, more professionalism, and less funny business.  Personality is the main thing you need rather than perfect looks or amazing dancing skills!
Without further ado – to the left is a sample of the TOP five areas you will become an expert at when you take a look at Freedom V.  If you want to know what the REAL deal is – just click on the picture and see for yourself!  Your life and your purse will love you for it!
We've released over 65 FREE videos just for YOU that are available on THIS blog and on our YouTube Channel!
And we're only half way done!  But that is just the beginning!  You will transform your exotic dancing career and your life by taking the next step on your journey to financial freedom, happy regulars coming back over and over, your best body ever, a cutting and competitive edge up on your competition, and the skills that will turn you into a powerful, sexy, wealthy woman.
Your life is YOURS for the taking.  All you have to do is make the decisions that will get you to ultimate success!
Click ==>HERE<== to find out more about how you can learn everything there is to know about becoming the TOP exotic dancer at your club!  Now or in the near future!

Please Comment on the Blog Below if you have Any Questions!  See below for more details…
Click here to read more >>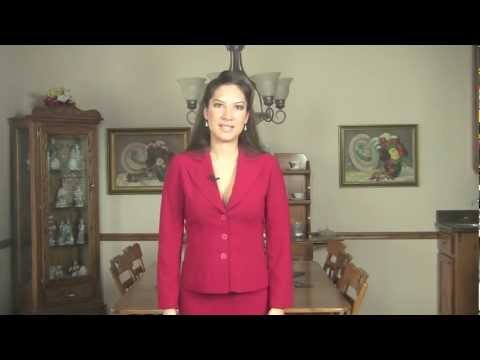 Being in the exotic dancing industry is a lot of fun!  Especially when it comes to Las Vegas!  If you are a stripper, staff member, or club executive in the Gentlemen's Club Industry, attending the Gentlemen's Club Owners EXPO in Las Vegas this August 27-29th is a Must!
I'm Jennifer McCumber, author of Freedom V, feature columnist for ED Publications and I'm leading the movement for exotic dancer education all over the world.
You might be asking, what am I going to get out of taking my sweet time to travel all of the way out to Mandalay Bay in Las Vegas to attend this EXPO?
First off, The Annual Gentlemen's Club Owners EXPO is the only national convention and tradeshow for the multi-billion-dollar adult nightclub industry, and is produced by ED Publications, the industry's trade magazine for the past 20 years.  There are MUST SEE shows and entertainment at night while you do business and network during the day!
Without further ado, here is a list of the top ways YOU will benefit as an industry member if you go!
1.  Educational Seminars:  I know this might sound dorky to you, but if you want to be successful, make the big bucks, and make the contacts and connections that YOU DEFINITELY NEED to be successful in this industry, you will want to attend some of the panel sessions that are going on during the EXPO.
These are amazing opportunities to learn the latest trends in the business, cutting edge marketing strategies, attend workshops on how to be better at what you do, and get FREE legal advice!  That is worth the trip alone!
This year, since it is the 20th Anniversary Reunion Party and a double decade celebration of the birth of our EXPO, you'll be hearing the living legends of our industry give state of the union speeches, and you'll get to see them in action and learn from the pioneers that made the industry what it is today!  Some of these legends include John Gray from Spearmint Rhino, Joe Redner from Mons Venus, and Michael J Peter, who INVENTED the modern day strip club, and is still alive to talk about it!
Click here to read more >>
Naked Truth by Dr. Judith Lynne Hanna WILL SHOCK YOU!  I am personally giving you a mandatory homework assignment to read this book ASAP.  This book will not only reveal the finite beauty, grace and ethical professionalism of exotic dancing today, but it also downright demystifies the profession and disproves the untrue stigmas that have so often been assigned as ammunition against women who are exotic dancers.
Dr. Hanna does an outstanding job at explaining all of the reasons why certain sects of society have claimed exotic dancing is so evil and wrong.  These activists have not been able to stop our industry from growing because of the first amendment, but they have caused quite a problem by basing their assaults on THEIR OWN PARTICULAR religious values rather than our country's legal values, and other notions of fiction that don't exist in the present day.
With Dr. Hanna's background in Political Science, a doctorate in Anthropology, and her study of VARIOUS dancing genres all over the world since she was a child, she has been able to put to words her method of explaining why exotic dance is simply an evolution of dancing in general, much the way belly dancing used to be considered "risque" and is now widely accepted as part of entertainment in America.  You can even take college classes to learn belly dancing!  I did when I was in college!
The fact of the matter is that exotic dance is part of the privilege we have as freedom of expression and freedom of speech as defined in the first Amendment of the US Constitution.  We're not forced into it nor are we prostitutes.  We're simply providing a professional level of entertainment that is in high demand, without compromising any laws or ethical business standards.
Click here to read more >>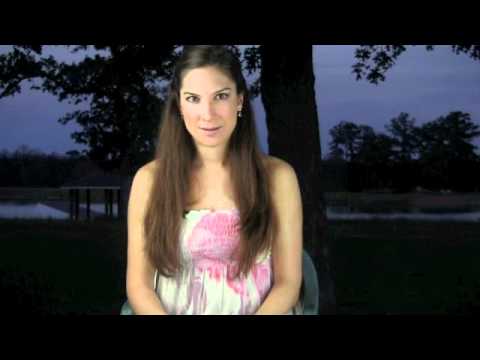 I'm Jennifer McCumber, author of Freedom V, feature columnist for ED Publications Magazine and I'm leading the movement for exotic dancer development all over the world.
I would like to start off by saying that it is absolutely vital for a club to have a GOOD house mom.  House mom's take care of the dancers in the dressing room like a manager cannot, and they minimize drama and any funny business going on behind the scenes!
I know that I depended on my house mom for many things, and that when I went to a club that did not have a house mom, it was a lot more difficult to get things done.  The culture among the dancers was also less like a family and more like a group of stray cats fighting for food!  House moms can add that special family touch if your club needs a culture of unity and working together, if you hire the right house mom!
The house mom's responsibilities vary depending on the club, and most clubs do not have this position. Usually it will be open to older women who have danced in the past or women who simply want to earn some extra cash. At my club, we have a house mom who is in her 30's, and others who are in their 50's or 60's.
Click here to read more >>
I'm Jennifer McCumber, author of Freedom V, feature columnist for ED Publications Magazine and I'm leading the movement for exotic dancer development all over the world.
A bartender at a strip club can make as much money as the dancers do. A female bartender at a gentlemen's club can make a good deal more than a guy, and definitely more than she would make at any other establishment. The same advice I give for dancers applies to bartenders. Building a regular clientele is as key to bartending success as it is to exotic dancing in this business.
Men come to the strip club for that human experience I keep referring to; they come to the club to feel special, and if you are the awesome lady bartender who makes their drinks exactly the way they like them, then you are in for keeps.
Both men and women spend more money at gentlemen's clubs than at any other kind of bar or nightclub. Here are some statistics and reinforcement for why you will make more money bartending at a gentlemen's clubs than anywhere else:
1.  There is more top-shelf liquor and champagne sold at nightclubs than any other bar or venue.
2.  More than 90 percent of clubs serve beer, wine, champagne and liquor.
3.  More than 1,000,000 customers visit adult clubs every day of the year.
4.  Adult clubs are open longer hours and more days than any other type of nightclub.
5.  All clubs serve bottled water, soft drinks and energy drinks.
6.  Adult clubs have combined annual gross revenues of more than $7.5 billion.
*Statistics for the gentlemen's club industry from edpublications.com
This means more money in your pocket. When sales and popularity is this high, you will benefit drastically. Preferred qualities in bartenders that I have personally noted include:
Click here to read more >>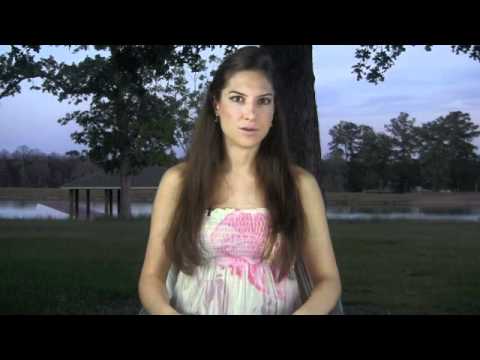 I'm Jennifer McCumber, author of Freedom V, feature columnist for ED Publications Magazine and I'm leading the movement for exotic dancer development all over the world.
Waitresses are the silent sleepers in this business! When the customers aren't buying many dances, they are still buying drinks. Most clubs will have a two-drink minimum.  A waitress can literally bring home as much money as any exotic dancer if she works hard to develop regular clientele!
I have known waitresses to leave work with $700 to $800 in tips on a really busy evening. On slow nights this won't be the case, of course, but you can see how it can even out to a nice income. I would estimate that on a bad night, a typical waitress will make around $100. Keep in mind that all of these figures are true for high-end clubs only.
Being quick on your feet, remembering faces and names, and what your regular clients like to drink will be very important to making this kind of money.
If you are considering a waitressing position, the best thing you can do for yourself is to find your most successful dancers, position yourself to have them request you, serve them the way they like, and then make sure they know to tip you out for being good to them!
And if you are working with dancers who are new and who are not as adept at closing with customers, help them along when you wait on them in the Champagne room!  And treat your direct customers like they are worth a million dollars!
Click here to read more >>
I'm Jennifer McCumber, author of Freedom V, feature columnist for ED Publications Magazine and I'm leading the movement for exotic dancer development all over the world.
There are many ways for the ladies to earn a great income at a strip club! If you are watching these videos and want to apply all of these principles to your life, but you don't want to show your breasts to the world, this video is especially for you!
The fact is, every job at a strip club earns significantly more money than the same jobs would elsewhere. The statistics I have listed in the Bartender's video in this series of other jobs in the strip club will prove that. Here are some other jobs you can consider, their descriptions and their pay: Shot Girl, Waitress, Bartender or House Mom – maybe even a Manager or Owner!
In this video we are going to talk about how to be a shot girl and how much money they make.
A shot girl functions essentially as an exotic dancer and can apply all of the principles in this video series to maximize her income. Unlike a dancer, however, a shot girl does not have to:
1.    Dance on stage
2.    Dance with her top off
That's right! You will not have to show your breasts! However, you will have some other responsibilities that dancers do not have:
1.    You must buy your tray of shots from the club
2.    You must meet a sales quota that, if you fail to finish, you have to pay out of your own pocket.
Click here to read more >>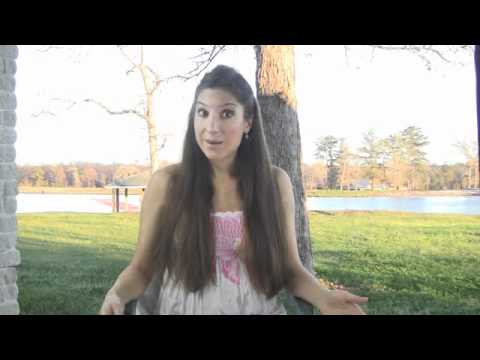 I'm Jennifer McCumber, author of Freedom V, feature columnist for ED Publications Magazine and I'm leading the movement for dancer education at clubs across the world to help today's dancers become tomorrow's leaders.
You may ask, "How do I get paid as a stripper inside the strip club? How much does the average dancer make in a night? How does this whole business work?" I will answer your first and most basic questions in this video.
Each club works differently, so it is important to understand how this whole process will work for you before you start working. If you have to get a manager to explain it to you a couple of times, don't feel stupid. Ask questions until you understand specifically how your strip club will be like or dislike from the following four.
There are four common ways that you will get paid as a stripper.
---
1.  Cash from a Client for a Lap Dance
After sitting with a customer for a bit you can move things along by saying, "I would love to give you the most erotic time possible on this next song." If he says yes, you proceed to give him a lap dance, then try to sell more than one, and then just keep going until he asks you to stop.
After you are done, you will tell him how much he owes, and he will pay you right then. Have a change purse handy that you watch like a hawk. Some clubs will let you keep your cash on the side of your G-string and wrap it with a rubber band. Just keep your cash on you, or close by where you can see it at all times.
For instance, if a lap dance is $25, you may have to give the club a cut – say, $7 of it. Many clubs let you keep all of your money from dances. You can also state your price, "plus tip," as it is customary for customers to tip you on top of what a dance costs. Don't be greedy, though; some clients get offended when you ask for a tip, so feel out the situation.
At my club, the price of a lap dance was $15, but it was generally customary for the client to give $20 across the board. So if you have a client that doesn't seem to know what is going on or is new to the scene, just say "$15 plus a sexy tip!" in a bubbly way and they will do it. I would just charge the customer $20, however, it was against my club's policy to jack up the prices so when in doubt, just tell them the actual price and be honest. Let them know what the deal is and that most people just give you $20.
Click here to read more >>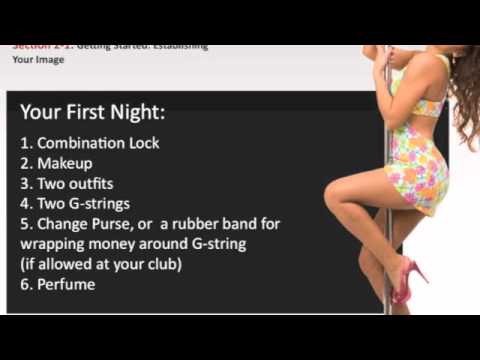 I'm Jennifer McCumber, author of Freedom V, feature columnist for ED Publications Magazine and I'm leading the movement for exotic dancer development at clubs across the country as well as online.
Here are a few basic steps to help you get started with the hiring AND the auditioning process at your chosen strip club!
Step One:  Go shopping for a few basic outfits that compliment your figure.
If you can, take a man and/or girlfriend with you who will give you their honest opinion. You could also find an employee at your local lingerie or adult store to help you. You will need 4-6 inch heels – but make sure they are comfortable. You may also need medical tape to wrap your feet underneath where the shoes will likely chafe, to prevent certain spots from getting chafed and blistered the first night.
Always have an extra G-string or thong on you as well, along with a full backup outfit. Make sure you ask your manager what types of G-strings they allow.
Make sure that if you do not have your driver's license and social security card or birth certificate with you at your interview, that you do have it at your audition, or before the first shift that you work; by law the club will need to make copies of these documents. Be sure you get your originals back, and store them under lock and key!
Click here to read more >>