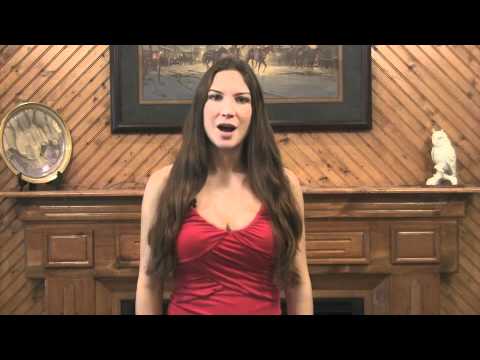 From women who've worked on Wall Street to women paying their way through college, strip school has saved many women's lives, careers, and even their children from the alternative of moms loosing their homes and even their jobs in this economy.  I'm Jennifer McCumber, author of Freedom V, feature columnist for ED Publications Magazine and I'm leading the movement for dancer development at clubs across the country as well as online.
Let me ask you something. Do you have a certain group of people you tend to hang out with more often than not, be they friends, family, or business associates? Would you say you are "comfortable" with them? Sometimes to your detriment? Who you hang out with, what you watch, what you listen to and what you surround yourself with, all matters!
Think about the people around you and some of their actions, and things that they have said or might say in the future. The saboteurs, for example, who ask us to eat out with them when we are trying to remain strict on our meal plan. Or the friendly phone call telling you not to bother with whatever it is you are doing because you'll probably fail anyway.  The gossip.  The blaming other people.  The downers.  The underachievers.
The "friend" who asks how you are doing, but really can't wait to talk about themselves. I could go on and on, but I know that you know exactly what I'm talking about!
There's a subconscious layer of fear within all of us, and it lies in the grass like a snake waiting to bite us when we least expect it. That fear leads people to act in strange ways towards us, often resulting in actions that go against their words. Their fear of losing you – of your changing who you are – of your bettering yourself and securing your financial future – scares the living hell out of them – and that fear manifests itself in very destructive and negative ways.
Click here to read more >>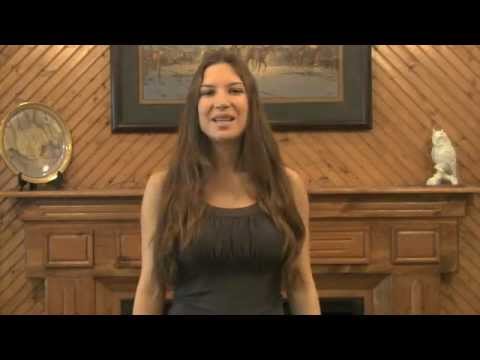 Let's be honest. Most of the American population does not attend gentlemen's clubs, so they are completely in the dark about what really goes on in Exotic Stripping. Religious organizations are against them – but there is dirty business in every other industry that goes on in broad daylight, even at places that the average person believes to be respectable. Just look at the White House and Wall Street throughout their respective – if not respectable – histories!
I admit that I have made mistakes in exotic stripping just like anyone else makes mistakes when they are starting out in a new profession. Those mistakes come from not being confident and true to who you are. Some come from inexperience and being naïve. Thinking confidently and thinking outside of the box has allowed me personally to overcome any obstacles I have had to face. And that part is not easy, because too often we are our own worst enemies.
The key to being successful at exotic stripping – or anything else in life that will lead you to freedom beyond what most people ever have the pleasure of experiencing – is positive thinking. Think about how you can do something, not about why you can't.
Click here to read more >>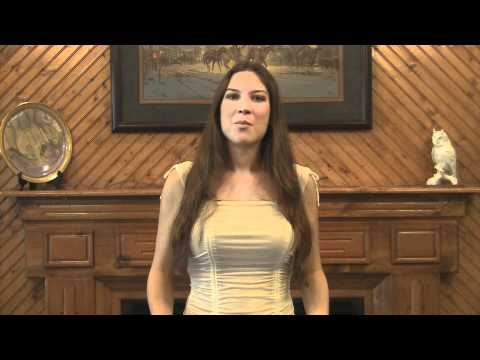 Hi It's Jennifer again and in our last video called, My Stripping Stories and How Women Today are Approaching Pole Dancing as a Career, we talked about how women today are approaching pole dancing as a profession and saving their lives, their jobs, their homes and even their children from the alternative of loosing their homes and their jobs in this economy.  And they aren't just surviving, they are thriving on an amazing income that gives them the freedom to pay their bills, pay for their education, buy a nice home, a nice car and go on vacation!
You might say, Now wait a second – Do you expect me to actually take this kind of risk? To venture into a sleazy bar – dance in front of an audience – and then proceed to take my top off? That's truly ludicrous!
But Wait – other than the fact that learning how to be a stripper is a respectable business in today's world and that you don't have to compromise your moral and ethical values that we talked about on our last video  – Can you think of any other profession that allows you to go from nothing – having no knowledge about the industry or any formal education at all – to being able to audition after simply watching my videos for an hour or two, and begin making hundreds of thousands of dollars the same day?
Click here to read more >>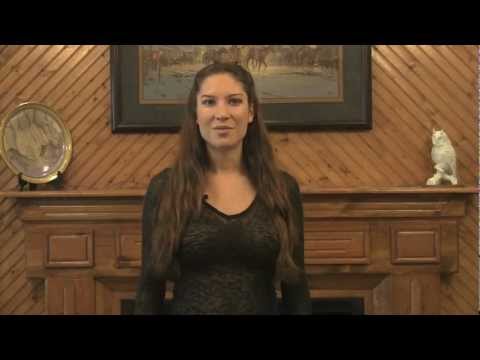 Many of my Stripping Stories on how women today are approaching pole dancing as a career will shock you – including my own. From women who've worked on Wall Street to women paying their way through college, you will learn why pole dancing has saved so many women's lives, careers, their homes, and even their children from the alternative of loosing their homes and their jobs in this economy. The underworld of exotic dancing has emerged from a maze of mystery and misconception into the mainstream with media coverage from respected sources such as CNBC, OWN, FOX news and more.
The first time the opportunity to try exotic dancing was presented to me after I graduated from college at age 25, I swore I would never do such a thing. I thought it was wrong – dirty, unhealthy and unsafe. It was, perhaps surprisingly, my fiance who suggested it to me after he had consulted with one of our dancer friends about the cleanliness and high standards of our local business club. He knew I was on the "30-year mortgage plan" with my student loans and credit card debt, and he wanted to empower me.  But – the point here is – like so many closed minded individuals today, I had never been to a club and I automatically assumed that it was nothing but pimping, whoring and drug use. I was abhorred at the suggestion and shot it down rather quickly.
Reluctantly we went to our local club and started talking to one of the bouncers. The bouncer thought we were really cool so he went and got the head manager. The manager could see that we were serious and professional, and finally he asked me, "What can I do to get you on my stage?" I was flabbergasted!  I thought the prospective dancers asked him that question!  Come to find out they do – but I stood out somehow.
Click here to read more >>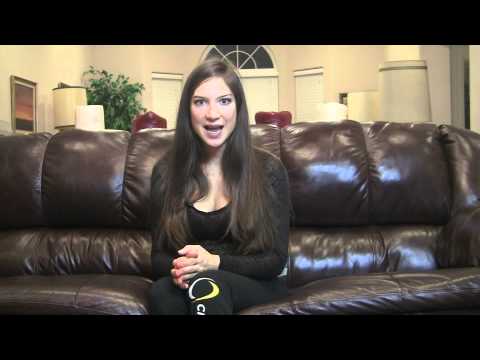 Exotic Dancers are certainly a special group of ladies!  You work so hard every night — hoping that you can make something of your life, provide for yourself and a family, pay your way through school, fund a business or other hobbies, and ultimately– you want to be someone. In my previous post entitled, How to Decide Whether or Not You Should Become an Exotic Dancer, I talked about some of the pitfalls and pros of the trade and how to steer clear of making the most common mistakes that most strippers make.
This post adds to the concept of avoiding mistakes to make your career much more profitable.  Night after night during my exotic dancing career I saw entertainers making the following 10 mistakes and it hit them right where it counts every time – their pocket book!  They would go home broke, frustrated, or knowing they could have done way better.  However, they kept repeating their mistakes not knowing what they were doing wrong.
Without further ado, you will find the top 10 mistakes that entertainers make below.  I've committed my fair share of these myself and I am resolutely determined to help YOU to avoid the following heartache that will make you unsatisfied with your career and make your club want to fire you!

1. Don't talk about yourself and your problems with customers.  The customer wants a fantasy experience of admiration, fun and erotic appeal.  Your customers don't pay a cover charge, rack up a drink tab, and purchase lap dances to hear about more problems! They have enough of those already!  They come to a club to escape reality and find an attractive lady to talk to and interact with who is somewhat intelligent, happy, and maintains a sense of humor!
The Solution:  Do a voluntary exercise –find a customer, go up to them and introduce yourself with a firm handshake and eye contact, and then sit there with that customer and find out about THEM.  Get THE CUSTOMER talking by asking them questions.  Then watch the dollars come in as the cares of the world are washed away by you instead of being enlarged by you!  It's a tough nut to break but if you are willing to take the risk to break or avoid bad habits the results will be life changing for you.  I've personally witnessed the transformation many times.
Click here to read more >>
It is so important that exotic dancers get tested for their hormone levels.  Do you find yourself moody, exhausted, or getting ticked off at your customers more and more? Are you feeling that sensation of stripper burn-out? Depression? Or do you get headaches, migraines, PMS, bloating, or are you having trouble loosing that last bit of belly, thigh or hip fat? If so check this out!
Click here to read more >>
Throughout my career as an exotic dancer I've seen it all.  I know you know what I mean!  Stripping has a way of educating you on all sorts of people, how to act in social situations, how to dress and shape your body, how to develop a winning edge in your sales skills and how to be an independent business woman.
I've come up with this list of the top 10 ways that you can be successful as an exotic dancer – whether you are just learning how to become a stripper or whether you've been dancing for 10 years.  It will also embed success skills for when you move on in your life and in your career.  Having this visual in your locker, dressing room, mirror or refrigerator will work wonders at helping you to stay on your A game!
1. Find your inner hunger and your inner passion, and commit yourself to living it. Let your desire to attain your dreams fuel your will and your drive to succeed. Be flexible and learn to rebound when obstacles appear. Having tough skin and a solid sense of yourself and your goals is necessary in life and in this business.
2. Determine what you really want out of life. Turn that knowledge into your life goal. What are you willing to do–or do without–in order to achieve it? Write it down and remind yourself daily what you are going to achieve. There is no reward without sacrifice, but the greatest sacrifice is living without reward. Don't let anything stop you!
Click here to read more >>
See how sexy abs are possible if you eat right to unleash your sexy beast!  AND BONUS UNCUT stripper stories from a stripper about the dark side of the business and how Freedom V improved her life dramatically!  Don't miss it!
Click here to read more >>