For the first time ever – we are opening our doors to hard working affiliate partners!  This opportunity is for YOU if you meet any of the following:
1.  Currently have a website where you would like to promote positivity through exotic dancer education.
2.  Have a mailing list that would be interested in exotic dancer education to better their career and make more money!
3.  Would like to receive a 20% commission from every product of ours that you sell through your unique link to our site!
4.  If you are an exotic dancer that wants to create an extra avenue of income by helping other exotic dancers!
5.  If you are a club owner, manager, DJ, Bartender, House Mom, or other staff that wants to create an extra revenue stream by helping exotic dancers!
Click =>HERE<= to sign up right now!
We all know and want entertainers and their clubs to be better.  Better at salesmanship, better at customer service, better at making more money, and better at taking care of their bodies and their lives in and out of the club.
The Five P's in Freedom V teach every exotic dancer:
Passion: Fining your passion in life and in this business will fuel your drive for success.  What things do you like to do when no one is watching you?  Also, your mental state of being is just as important as your physical state.  The mind controls the body and we teach you how to think positively, do the things that you love to do that will drive you to ultimate success in life and in your club!
Prepare: Preparation for exotic dancing is so important, from your stage name to your outfit, hair, and make-up, the way you present yourself and who you ultimately decide to be will dictate how successful you are!
Power:  Your body is your business, and it it powerful!  In this section of Freedom V, you will learn how to sculpt your ultimate body, learn the essentials for physical fitness catered just for your career as an exotic dancer!
Position: This is where sales psychology comes in.  From approaching your prospects in the club to closing the deal, this section dives deep into field-tested sales and conversion techniques that will ultimately give your customers more reasons to buy lap dances, VIP rooms and you'll even have regulars coming back again and again just for YOU!
Preserve: Having something to show for your career when you decide to hang up the high heels is the whole point of exotic dancing.  The money is great, but not if you spend it all away!  This section will teach you how to budget, save, spend on the things you like without going broke, and how to invest in things like mutual funds and real estate.
Click =>HERE<= to see our Freedom V Product Suite!
Don't delay and sign up today for spreading the positive cause of exotic dancer education!
Click here to read more >>
The spotlight of this week's show goes to Johnny Walker, head DJ at Solid Gold in Ft. Lauderdale.  He talks about his adventures as a military veteran, from weapons specialist to water rescue, then ending up DJing at nightclubs, and then moving onward to being an excellent gentlemen's club DJ.  Last year he finally won the Exotic Dancer employee of the year award – an outstanding accomplishment!
Of course, what would our show be with out the "I Got Love for Entertainers" segment!  Aaron and I talk about the #1 challenge that entertainers face today in dealing with their customers, and what they can do to fix it and make more money!
To listen to this week's show click =>HERE<= or on Johnny Walkers Pic!
But stay tuned to hear his whole story and catch the entertainer segment the last 15 minutes of the show!
You KNOW I got love for ya!
Click here to read more >>
(by Jennifer McCumber)  Romana Van Lissum delivers extraordinary stories and struggles from strippers who have worked at her home strip club in Vancouver, BC, but who are from all over the world.
The Life of a Stripper is a must read.  It contains the true stories of ladies who have become exotic dancers and their climb through the maze of life in achieving what they want most: Financial Freedom and the choice to choose a career that they love!  While dancing is empowering for them it is not without drama, like most other careers…
Take for example a dancer named Honeysuckle, featured in Romana's book.  She was a dental assistant at age 25 and had a great, comfortable job with benefits.  She grew up on a farm and had a great family.  She mentioned that she enjoyed a large trampoline, her own horses and she even had her own pottery studio!
Then, after high school her parents got divorced, but never mind that, her mom supported her decision to exotic dance. This is certainly a keeper for a mom!
While she made great money and got tipped really well, she mentioned that the down side to dancing was the bad accommodations that are provided, the bruises from pole dancing and the stigma that comes from a large portion of the population that thinks dancers are not regular people.
Of course, dancing in Canada is very different than dancing in the US.  Most dancers hop from club to club every week or so and work with an agency that makes them travel all of the time, to where dancers in the US, also known as "house dancers," stay in one club for years and years and can build a very reputable client base that way.  It's also a lot easier on your body and you can build lasting relationships with the people you work with regularly.
The Life of a Stripper doesn't hold anything back!  Be prepared for stories of drug addiction, sexual abuse, psycho boyfriends, crooked clubs, and a lot of other things that sound like a typical politician's story!  Van Lissum has collected 50 true stories from BC's tops feature entertainers, from the heartbreaking to the glamorous, from the legendary to the comedic…
…the type of questions that everyone wonders about exotic dancers and what is really truth vs. hype!
The Life of a Stripper gives a true glimpse into the mysteries of exotic dancing and the secrets that drive these beautiful women to take their clothes off for a living and to give men a fantasy experience that they won't soon forget.
To my friend Romana – bravo!  Thank you for sending me an autographed copy of your book!  I couldn't put it down!
Click here to read more >>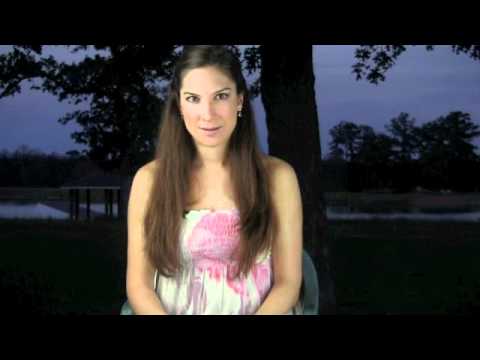 I'm Jennifer McCumber, author of Freedom V, feature columnist for ED Publications Magazine and I'm leading the movement for exotic dancer development all over the world.
I would like to start off by saying that it is absolutely vital for a club to have a GOOD house mom.  House mom's take care of the dancers in the dressing room like a manager cannot, and they minimize drama and any funny business going on behind the scenes!
I know that I depended on my house mom for many things, and that when I went to a club that did not have a house mom, it was a lot more difficult to get things done.  The culture among the dancers was also less like a family and more like a group of stray cats fighting for food!  House moms can add that special family touch if your club needs a culture of unity and working together, if you hire the right house mom!
The house mom's responsibilities vary depending on the club, and most clubs do not have this position. Usually it will be open to older women who have danced in the past or women who simply want to earn some extra cash. At my club, we have a house mom who is in her 30's, and others who are in their 50's or 60's.
Click here to read more >>
I'm Jennifer McCumber, author of Freedom V, feature columnist for ED Publications Magazine and I'm leading the movement for exotic dancer development all over the world.
A bartender at a strip club can make as much money as the dancers do. A female bartender at a gentlemen's club can make a good deal more than a guy, and definitely more than she would make at any other establishment. The same advice I give for dancers applies to bartenders. Building a regular clientele is as key to bartending success as it is to exotic dancing in this business.
Men come to the strip club for that human experience I keep referring to; they come to the club to feel special, and if you are the awesome lady bartender who makes their drinks exactly the way they like them, then you are in for keeps.
Both men and women spend more money at gentlemen's clubs than at any other kind of bar or nightclub. Here are some statistics and reinforcement for why you will make more money bartending at a gentlemen's clubs than anywhere else:
1.  There is more top-shelf liquor and champagne sold at nightclubs than any other bar or venue.
2.  More than 90 percent of clubs serve beer, wine, champagne and liquor.
3.  More than 1,000,000 customers visit adult clubs every day of the year.
4.  Adult clubs are open longer hours and more days than any other type of nightclub.
5.  All clubs serve bottled water, soft drinks and energy drinks.
6.  Adult clubs have combined annual gross revenues of more than $7.5 billion.
*Statistics for the gentlemen's club industry from edpublications.com
This means more money in your pocket. When sales and popularity is this high, you will benefit drastically. Preferred qualities in bartenders that I have personally noted include:
Click here to read more >>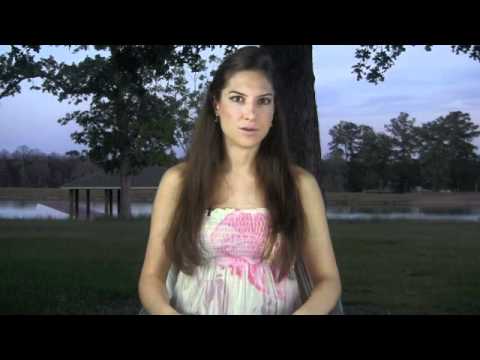 I'm Jennifer McCumber, author of Freedom V, feature columnist for ED Publications Magazine and I'm leading the movement for exotic dancer development all over the world.
Waitresses are the silent sleepers in this business! When the customers aren't buying many dances, they are still buying drinks. Most clubs will have a two-drink minimum.  A waitress can literally bring home as much money as any exotic dancer if she works hard to develop regular clientele!
I have known waitresses to leave work with $700 to $800 in tips on a really busy evening. On slow nights this won't be the case, of course, but you can see how it can even out to a nice income. I would estimate that on a bad night, a typical waitress will make around $100. Keep in mind that all of these figures are true for high-end clubs only.
Being quick on your feet, remembering faces and names, and what your regular clients like to drink will be very important to making this kind of money.
If you are considering a waitressing position, the best thing you can do for yourself is to find your most successful dancers, position yourself to have them request you, serve them the way they like, and then make sure they know to tip you out for being good to them!
And if you are working with dancers who are new and who are not as adept at closing with customers, help them along when you wait on them in the Champagne room!  And treat your direct customers like they are worth a million dollars!
Click here to read more >>
I'm Jennifer McCumber, author of Freedom V, feature columnist for ED Publications Magazine and I'm leading the movement for exotic dancer development all over the world.
There are many ways for the ladies to earn a great income at a strip club! If you are watching these videos and want to apply all of these principles to your life, but you don't want to show your breasts to the world, this video is especially for you!
The fact is, every job at a strip club earns significantly more money than the same jobs would elsewhere. The statistics I have listed in the Bartender's video in this series of other jobs in the strip club will prove that. Here are some other jobs you can consider, their descriptions and their pay: Shot Girl, Waitress, Bartender or House Mom – maybe even a Manager or Owner!
In this video we are going to talk about how to be a shot girl and how much money they make.
A shot girl functions essentially as an exotic dancer and can apply all of the principles in this video series to maximize her income. Unlike a dancer, however, a shot girl does not have to:
1.    Dance on stage
2.    Dance with her top off
That's right! You will not have to show your breasts! However, you will have some other responsibilities that dancers do not have:
1.    You must buy your tray of shots from the club
2.    You must meet a sales quota that, if you fail to finish, you have to pay out of your own pocket.
Click here to read more >>