(by Jennifer McCumber) Having breast augmentation is something that every exotic dancer at least thinks about at some point in their career.  About 50% of all exotic dancers DO end up making the choice for enhancement.  You might be doing research right now on things you need to know, risks, rewards, recovery time and what to expect before, during, and after your surgery.
As a breast augmentation patient myself – I can tell you from experience all of the information that took me months and months to find – all in this video.  I grew up around plastic surgery as my grandfather is the premier plastic and reconstructive surgeon in north florida.  I've had quite a few procedures done and I've been around the business for a long time.
Hi I'm Jennifer McCumber, author of Freedom V, feature columnist for ED Publications and I'm leading the movement for exotic dancer education all over the world.
Recovery from breast augmentation takes about three weeks to get back to fully functioning again.  You should plan on taking two weeks off from work because you will not be able to lift your arms above your head or carry anything – if you opt to get your implants inserted underneath your chest muscles rather than above them, which most women do.  The doctors will advise you to keep your elbows hitched to your sides so that the internal stitches and implants can have a chance to heal in the correct position that they were placed.
After about two weeks you'll be able to do really basic and gentle activities again and after three weeks, if the surgeon was indeed good, you will be able to get back into athletics and whatever you were doing before your surgery ever happened!
During the 12 hours before surgery you cannot eat or drink anything because you will be under general anesthesia.  The most common side effect of anesthesia is nausea, so if you've had surgery before and know that will be an issue, just ask for extra anti-nausea medication to be combined with your anesthesia medication.
Waking up after anesthesia is a very unique experience. 
Click here to read more >>
This is Jennifer McCumber here and I have been getting a flood of questions from young women all over the world who are interested in becoming exotic dancers!  This first FAQ is from Destiny in Florida.  Here is what she wrote:
---
I have stretch marks on my stomach and thighs? but I want to get into exotic dancing.  I'm about 10-15 lbs overweight but I really want to get hired at the upscale, classy clubs and not some low tier club.  No matter what I do it seems like I can't slim down fast enough.  Can I get hired as I am or will I need to shed the extra weight?
---
This is such a great question.  The truth is, not all men like thin women – if you are voluptuous and you hold your weight well, you may get hired under the expectation that you have 60-90 days to trim down.  On the other hand you may want to do so before your audition.  Either way you will never know if you can get hired unless you try!
Here are some quick tips to get the excess weight off fast:
The best way to tone up and lean down for your audition is to start tapering your carbs at night two weeks in advance.  This is the trick body builders use to look more defined and slim.  Cut out any breads, sugar, pasta, candy, cereals, and anything with simple sugars about 4 hours before you go to bed.  Not eating carbs at night will do miracles for slimming down and will also make your midsection more tone.
If you want to turbo charge this endeavor, stay away from simple sugars in general and only eat complex carbohydrates for breakfast and lunch.  You can combine these with protein, fiber, and just a little bit of fat to make your meal balanced and avoid glycemic index spikes which can often lead to fatigue and light-headedness.
1.  You can Cook your meals ahead of time and freeze them if you are on a tight schedule during the week so you don't miss a beat and you keep your metabolism faster by doing this.
2.  Eat Breakfast: It is your most important meal of the day.  Have 300 to 400 Calories per Meal — Exception: 300 calories or less for the last meal of the day.
Click here to read more >>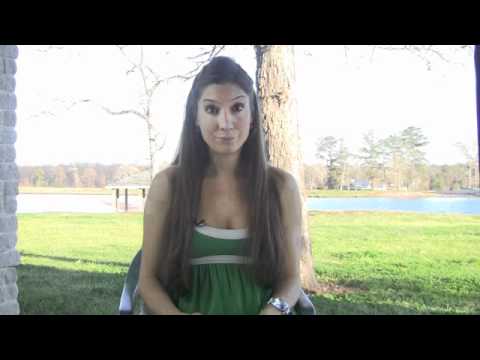 By Jennifer McCumber.  I'm Jennifer McCumber, author of Freedom V, feature columnist for ED Publications Magazine and I'm leading the movement for dancer education at gentlemen's clubs all over the world.
It is easy to wake up late, be in a rush, and speed to work, realizing that you forgot some very important items that can make your situation at work much easier and more lucrative!
Save yourself much embarrassment and heartache by having these 13 things in your stripper bag on your first night — and every night after that!   Print out your own checklist of items that you check-off every day before work – and include these 13 things!
| | |
| --- | --- |
|  1. |  Combination lock |
|  2. |  Makeup that won't clog your pores when you sweat, like Bare Minerals |
|  3. |  Two outfits |
|  4. |  Two G-Strings |
|  5. |  Change purse, or a rubber band for wrapping money around your G-string or shoe strap (if allowed at your club) |
|  6. |  Perfume of high quality |
|  7. |  Deodorant |
|  8. |  Feminine products if needed |
|  9. |  Super Glue for your shoes in case your rubber heel starts peeling off. |
|  10. |  Meals/snacks |
|  11. |  A few bottles of water |
|  12. |  Exotic dancer's license |
|  13. |  Driver's license |
The only meal replacement/protein/snack bar that I recommend is is the Zero Impact high protein mealbar. You can find these at AllStarHealth.com and at Bodybuilding.com, or simply go to your local vitamin shoppe and look in the protein bar section.    A week before you start stripping I would recommend ordering a box or two. They are:
— Much cheaper in bulk than any other bar individually
— All natural with nothing artificial added
— Very low in simple sugar (unlike most other protein/snack bars)
— Has the perfect ratio of Carbs/Protein/Fat that your body needs
— You can eat half at a time (a full one is a complete meal, a half of one is a snack between meals)
— They won't make you feel bloated (unless you are allergic or sensitive to whey protein, and in that case I would recommend the "Enjoy Life" brand of bars in  chocolate flavors, caramel apple and more.  They are free of the 8 common allergens including gluten, dairy, nuts, and eggs.
— Lasty, the zero impact bars taste awesome!
Click here to read more >>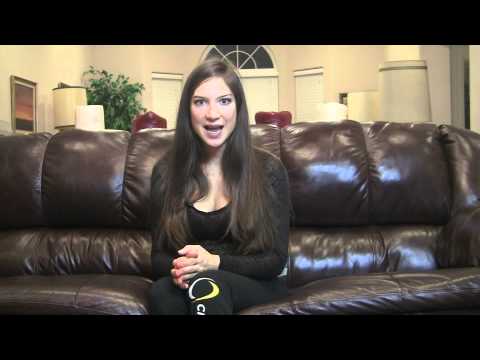 Exotic Dancers are certainly a special group of ladies!  You work so hard every night — hoping that you can make something of your life, provide for yourself and a family, pay your way through school, fund a business or other hobbies, and ultimately– you want to be someone. In my previous post entitled, How to Decide Whether or Not You Should Become an Exotic Dancer, I talked about some of the pitfalls and pros of the trade and how to steer clear of making the most common mistakes that most strippers make.
This post adds to the concept of avoiding mistakes to make your career much more profitable.  Night after night during my exotic dancing career I saw entertainers making the following 10 mistakes and it hit them right where it counts every time – their pocket book!  They would go home broke, frustrated, or knowing they could have done way better.  However, they kept repeating their mistakes not knowing what they were doing wrong.
Without further ado, you will find the top 10 mistakes that entertainers make below.  I've committed my fair share of these myself and I am resolutely determined to help YOU to avoid the following heartache that will make you unsatisfied with your career and make your club want to fire you!

1. Don't talk about yourself and your problems with customers.  The customer wants a fantasy experience of admiration, fun and erotic appeal.  Your customers don't pay a cover charge, rack up a drink tab, and purchase lap dances to hear about more problems! They have enough of those already!  They come to a club to escape reality and find an attractive lady to talk to and interact with who is somewhat intelligent, happy, and maintains a sense of humor!
The Solution:  Do a voluntary exercise –find a customer, go up to them and introduce yourself with a firm handshake and eye contact, and then sit there with that customer and find out about THEM.  Get THE CUSTOMER talking by asking them questions.  Then watch the dollars come in as the cares of the world are washed away by you instead of being enlarged by you!  It's a tough nut to break but if you are willing to take the risk to break or avoid bad habits the results will be life changing for you.  I've personally witnessed the transformation many times.
Click here to read more >>
It is so important that exotic dancers get tested for their hormone levels.  Do you find yourself moody, exhausted, or getting ticked off at your customers more and more? Are you feeling that sensation of stripper burn-out? Depression? Or do you get headaches, migraines, PMS, bloating, or are you having trouble loosing that last bit of belly, thigh or hip fat? If so check this out!
Click here to read more >>
Click here to read more >>
See how sexy abs are possible if you eat right to unleash your sexy beast!  AND BONUS UNCUT stripper stories from a stripper about the dark side of the business and how Freedom V improved her life dramatically!  Don't miss it!
Click here to read more >>
Just about every woman – not just dancers – will always moan about how she just can't eat well on the road. And I have to admit it, I too was one of them. Fortunately, I started to associate myself with people who showed me that, not only was I wrong – but dead wrong!
You can eat out and eat healthy, too. Many restaurants offer delicious meals that are low in saturated fat, trans-fat, cholesterol, and have the proper nutrient and portion ratios you have already learned about. The key is to know how to get it right on the roa
Don't be shy about making special requests. Most foods on most menus will probably fit into your diet if prepared with low-fat ingredients and less salt. Ask your server if the kitchen can alter preparations to meet your needs, or call ahead before you choose your restaurant. If your food isn't prepared as you requested, send it back. Ordering ahead is especially easy with an i-Phone app.
Equally important is the portion size. Restaurants, especially in the South, tend to serve Texas Size portions. A lot of times you don't know the portion is huge until you get it put in front of you! If this happens, put half of your meal in a to-go box to enjoy another time.
Before you go to another restaurant you need to purchase the book Eat This, Not That!. I have seen some of the chapters during its prerelease and it is stellar! This book compares foods for every major restaurant in the US and gives alternatives that will save you thousands of excess calories per week.
Here are a couple of basic tricks I have learned to prevent overeating when going out with friends:
Do not go to a restaurant if you are starving. Maybe slightly hungry but nothing more. What if you have to wait 30 minutes to get seated then another 45 minutes to get your food? Then what? For sure, you will blow it.
Drink a tall glass of cold water while waiting for your food. Studies show that water expands your stomach and gives you a "full feeling" and the cold water stimulates calorie burning since your body has to work much harder to keep those organs at the right temperature.
Click here to read more >>