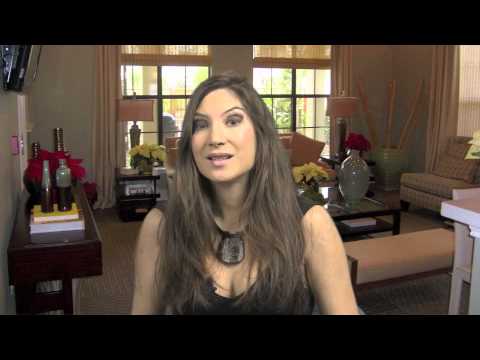 Many exotic dancers from across the globe get that "burned out" or "jaded" feeling.  It could happen after 2 years or 10 years.  It just depends on the person.  Melissa from Maryland asked us the following question:
"I've been a dancer for about 5 years now and I'm starting to get really tired of the same song and dance.  So how can I stay fresh, keep making "new girl" money during my entire career, and avoid feeling like my money and my career is out of my control?"
That is so well put.  I had that exact same feeling after a few years and let me tell you, there is nothing worse than being exhausted, walking into the doors of your club and feeling drained and not into it.
It takes a lot of energy to be an exotic dancer.  You have to be the host of your own party for hours and hours!  So, Here are the TOP ways that will keep you ON FIRE and focused and have fun while you do it, feeling good!
1.  Get 8 hours of sleep every night and after work, go home and go to bed as early as possible.  Studies have shown that your body repairs itself the most efficiently during the sleeping hours of 10pm to 2am.  After that it's hit or miss unless you get even more than 8 hours of sleep.  So if you're like most entertainers that don't get off of work until 2:30am to 5am or 6am, don't go and do anything else after work except shower and sleep.  This is so important because I know from experience that if you don't get sleep, you can get crabby, depressed, sick, and just plain mean!  To get to functioning on all four cylinders make sure you go home and sleep after work, not party or go out.  Do that on your nights off!
2.  Take care of your body and don't constantly pound it with too much alcohol or smoking.  Being sleep deprived plus getting drunk on a regular basis kills your energy not to mention your liver.  This will surely get you run down and sick, and then you can't go make money at all!
3.  Space out your meals to five or six small meals a day to keep your blood sugar consistent and even.  Eating correctly, like we talk about in our fitness and nutrition section in Freedom V, will keep you energized and feeling and looking good!  Energy plus confidence plus good fuel for your body will help you to feel good and have the stamina to give your customers that fantasy experience all night long!  Even if you have to take quick breaks during your shift!
4.  Go on vacation regularly.  Sometimes when you want to quit altogether and get frustrated, angry or depressed about your income or people or customers, just take a nice vacation to somewhere where you can relax and not worry about anything. I did this every several months as a dancer and boy was it worth it.  I came back energized and recharged like I was brand new!
5.  Be smart with your money and utilize Freedom V principles.  Nothing is worse than being stressed because you HAVE to pay rent, etc.  Scared money never wins.  That's a gambling term that means that if you go out on the floor desperate for money with deadlines and so forth, without having any money put away as a failsafe, you'll end up burning yourself out very, very fast.  Most women dance for the money and making it is easy compared to keeping it.  Learn how to keep it so you won't get put in a terrible situation!
YOUR FEEDBACK IS VERY IMPORTANT TO US – please comment on the blog below with any questions or concerns that you have!  Strippers from around the world are bound to chime in on the discussion!
You can find more in depth videos, education and training on our blog under the following categories in the navigation bar:
Click here to read more >>
Here is a concise list of the top 10 ways that you can be successful as an exotic dancer – whether you are just learning how to become a stripper or whether you've been dancing for 10 years.  It will also embed success skills for when you move on in your life and in your career.  Having this visual in your locker, dressing room, mirror or refrigerator will work wonders at helping you to stay on your A game!
Hi!  I'm Jennifer McCumber, Author of Freedom V, Creator of the Champagne Inner Circle and I'm leading the movement for exotic dancer education all over the world.
Here are the Top 10 things you need:
1. Find your inner hunger and your inner passion, and commit yourself to living it. Let your desire to attain your dreams fuel your will and your drive to succeed. Be flexible and learn to rebound when obstacles appear. Having tough skin and a solid sense of yourself and your goals is necessary in life and in this business.
2. Determine what you really want out of life. Turn that knowledge into your life goal. What are you willing to do–or do without–in order to achieve it? Write it down and remind yourself daily what you are going to achieve. There is no reward without sacrifice, but the greatest sacrifice is living without reward. Don't let anything stop you!
3. Always look for a better way. Find more efficient ways of doing things. Find and develop the creativity that lives deep in the core of your true self. We all have it, so pull yours up, call it to action and use it!
4. Love your work! Make a commitment to yourself to become the best dancer in this business. Being great at what you do from your heart and soul is the key to loving and accepting yourself as a whole person, and understanding how very much you are worth. Prove yourself to yourself and no one can ever take that away from you!
Click here to read more >>
I have gotten a LOAD of ladies asking me how to calm their nerves and have confidence on stage and with their customers.  This is a very important question because if you can't learn to control your nervous energy and shift it into a substantial and positive presence for your customers – you just plain won't do well!
It's all about your mindset.  You have to evaluate how you think about yourself.  Do you think you are ugly when you look in the mirror?  Are you afraid of rejection or people thinking negatively of you?  Are you constantly comparing yourself to the other dancers?  You are going to have to overcome these and turn your negative thoughts about yourself into positive ones!
Here are the top five ways you can calm those nerves every single day before you go into work!
1.  Get in front of your mirror every day before you go to work and look at yourself and tell yourself that you are beautiful.  Tell yourself that You deserve the finer things in life.  You are a lady and you will conduct yourself with charisma and class.  Believe it!  And then practice being sexy and seductive by talking to yourself and coming up with your own lines to tell your customers in front of your mirror.   You have to learn to love the sight of your OWN self if you are going to convince a customer to love you!
2.  Make sure you dress to impress.  Having the best clothes in the club will make you feel special and important compared to the other dancers who are not as well kept as you are!  In addition, go heavy on the makeup and hair!  Do those smokey eyes and well-done hair dews!  This will make you feel prepared to go out and entertain with confidence and strut your stuff!
3. Practice MAKING EYE contact with everyone that you speak with in a strategic way.  Too much eye contact and you look desperate.  Too little and you look aloof.  This is an important attribute for you to get really good if you are going to get those nerves from scared to confident!
4.  Arrive to work early.  I know this sounds completely unrelated but it's not. If you get to work early and get in the groove of things earlier than most of the other dancers – you'll be more into it and you'll have hopefully made a little money in the earlier hours.  Money makes you so much more confident and driven to keep rolling with a great money making night!  So get to work early to get warmed up and save on your house fee to boot!
5.  Just be yourself.  Sure you can mimic a persona at the club to add to the fantasy, but when you are real and genuine with your conversation and interactions with your customers and co workers, you won't have to worry about being fake or ditsy.  Psychologically you will feel much better about yourself and much more confident on stage and speaking with clients.
YOUR FEEDBACK IS VERY IMPORTANT TO US – please comment on the blog below with any questions or concerns that you have!  Strippers from around the world are bound to chime in on the discussion!
You can find more in depth videos, education and training on our blog under the following categories in the navigation bar:
This is Jennifer McCumber Here wishing you the best of success!
Click here to read more >>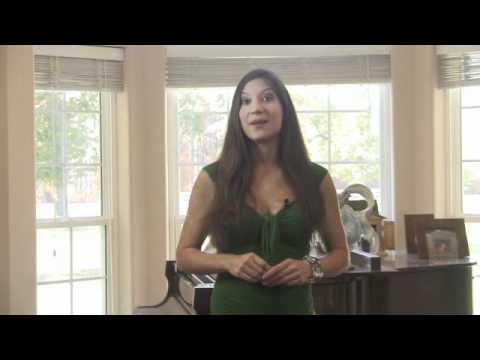 Value selling simply means that you are selling the value of your services, and not the price point. This is the perfect tool to get your client's mind off of how much money he will spend, and to focus on the benefit he is enjoying: YOU! This technique can be used to sell lap dances, between the transitions to getting multiple dances, and then off to the Champagne Room.
Value selling will take a little more time and is perfect when your club isn't that busy. It is very effective with clients who can be readily identified as Prime Prospects: usually middle-aged to older gentlemen who are dressed well and who show all of the signs of being willing to spend money on you, such as buying you drinks within the first few minutes of sharing your company. The ways to identify a Whale were discussed in video one of this series.
Click here to read more >>
Let's face it—the better you are at maintaining a good conversation, the more money you will make at your club. This will also set you apart from the other dancers. There is a vast array of beautiful women walking around; you need to have more than just looks. Personality goes very far in this business.
Here are some tips for conversing successfully with your client:
1.  Listen. The key to being a great conversationalist is not about what you say, but what you don't. Being a good listener is what it's all about. Your client should be doing fully three-quarters of the talking, and you should be there for him all the way, helping him talk and skillfully guiding the conversation. Let him know you are listening by smiling, nodding, or commenting appropriately. Don't let your mind wander or you will miss important cues and information you can use to make sales. By listening well to your client, not only will he have the experience he came to the club for (and possibly become one of your regulars as a result) but by listening and paying attention you will learn everything you need to know to make your ultimate sales with him. He will remember you as fascinating and captivating. Most importantly, he will remember you.
Click here to read more >>
Mirroring is a basic and subtle human tendency to copy another's expression, movements or posture during conversation or other direct forms of communication.
When people are talking, or simply sharing an experience together, they will often mimic each other's posture, movements, vocal inflection, or even words or phrases. This subtle show of affinity is called "mirroring," and though most people are not even aware of performing this social ritual, most people do it quite naturally and consistently. As an exotic dancer, mirroring is a tool that you can become aware of and adept at using to your advantage.
Mirroring is like a communication dance. Participants match gestures and responses during their conversation, as if in a dance. People do this naturally with both their silent body language and spoken words.
Click here to read more >>
Probably one of the most effective – as well as most enjoyable – ways to show someone you are attracted to them is through the seductive art of flirting. It is a vital part of engaging your client in conversation, which I cover in detail in Freedom V, and it can be expressed though words, touch, posture, movement, or even a look. Flirting is one of the few means of communicating erotic interest while maintaining social propriety. Often the greatest power you can command through flirting is the ability to be subtle yet undeniable in your approach.
Sometimes flirting is done among friends as well, just to tell each other that they care.  It is very important to show that you are interested in your client because it's one of men's basic needs– to be admired and appreciated for who they are and what they do.
Here Are Some Of My Top Flirting Techniques:
Click here to read more >>
The sales process is one of the most difficult to learn, yet is the most rewarding – and is the most necessary skill to be successful as an exotic dancer. I have had so many girls ask me, "How do you do it?!" or they make comments like, "Oh, I just don't have hustling skills like you do!" Well, you can, and you will after you read this chapter.
The sales process is extremely exciting! I have determined the most efficient ways of successfully selling your time and services as an exotic dancer, and have outlined them for you in this video series. You can think of it as a kind of Exotic Dancer's Sales Process! This is the time you invest in speaking with your customer before you close the deal. And a closed deal should result in multiple VIPs or multiple dances.
In the remaining five videos of this series we are going to talk about:
1.  Creative Selling
2.  Flirting
3.  Mirroring
4.  Engaging Conversation
5.  Value Selling
Click here to read more >>
So many dancers have come to me and asked, "How do I know that a customer wants to spend money on me and how long do I need to sit there before I know when to ask the closing question?"  There are Five Ways To Tell If Your Client Is Interested In Spending Money On You:
Click here to read more >>
Transcript:  Hi I'm Jennifer McCumber, president of how-to-strip.com, author of Champagne Every Night and Feature Columnist in our TOP Industry Magazines, ED Publications and Club Bulletin.  This is video two in our eight part series on how to sell more lap dances and VIP's, also known as the champagne room.
Sometimes you will have to initiate conversation and get things rolling, so here are a few good lines to try out. After you introduce yourself and have your initial small talk, ask them these questions:
1.   So, what brings you out tonight?
2.  How about that baseball game! (or other sport)
3.  Have you been to these parts before?
4.  Where are you from?
5.  So, what have you been up to today?
There are a few subjects that you must know a little about to be able to hit it off with most any client.
Click here to read more >>