I have gotten a LOAD of ladies asking me how to calm their nerves and have confidence on stage and with their customers.  This is a very important question because if you can't learn to control your nervous energy and shift it into a substantial and positive presence for your customers – you just plain won't do well!
It's all about your mindset.  You have to evaluate how you think about yourself.  Do you think you are ugly when you look in the mirror?  Are you afraid of rejection or people thinking negatively of you?  Are you constantly comparing yourself to the other dancers?  You are going to have to overcome these and turn your negative thoughts about yourself into positive ones!
Here are the top five ways you can calm those nerves every single day before you go into work!
1.  Get in front of your mirror every day before you go to work and look at yourself and tell yourself that you are beautiful.  Tell yourself that You deserve the finer things in life.  You are a lady and you will conduct yourself with charisma and class.  Believe it!  And then practice being sexy and seductive by talking to yourself and coming up with your own lines to tell your customers in front of your mirror.   You have to learn to love the sight of your OWN self if you are going to convince a customer to love you!
2.  Make sure you dress to impress.  Having the best clothes in the club will make you feel special and important compared to the other dancers who are not as well kept as you are!  In addition, go heavy on the makeup and hair!  Do those smokey eyes and well-done hair dews!  This will make you feel prepared to go out and entertain with confidence and strut your stuff!
3. Practice MAKING EYE contact with everyone that you speak with in a strategic way.  Too much eye contact and you look desperate.  Too little and you look aloof.  This is an important attribute for you to get really good if you are going to get those nerves from scared to confident!
4.  Arrive to work early.  I know this sounds completely unrelated but it's not. If you get to work early and get in the groove of things earlier than most of the other dancers – you'll be more into it and you'll have hopefully made a little money in the earlier hours.  Money makes you so much more confident and driven to keep rolling with a great money making night!  So get to work early to get warmed up and save on your house fee to boot!
5.  Just be yourself.  Sure you can mimic a persona at the club to add to the fantasy, but when you are real and genuine with your conversation and interactions with your customers and co workers, you won't have to worry about being fake or ditsy.  Psychologically you will feel much better about yourself and much more confident on stage and speaking with clients.
YOUR FEEDBACK IS VERY IMPORTANT TO US – please comment on the blog below with any questions or concerns that you have!  Strippers from around the world are bound to chime in on the discussion!
You can find more in depth videos, education and training on our blog under the following categories in the navigation bar:
This is Jennifer McCumber Here wishing you the best of success!
Click here to read more >>
Stripper jewelry is something that I've always found difficult to find a balance between the style and the price.  With all of your dancing and so forth you want something durable that won't break after your first few wears.
Also, standing out is important and LOOKING expensive (quality!) is part of the fantasy you want to create for your customers.  But – you don't want to break the bank if you don't NEED to since we've been talking about money management principles in Freedom V!
So – without further ado – here is a picture of an amazing rhinestone, bling-bling necklace I found in JC Penney!  For around $20!
I was simply on a stroll at the mall window shopping the latest trends in fashion – which is something I am ALWAYS on the lookout for my valuable followers (YOU!) – and I could not believe my eyes.
Bright and beautiful rhinestone earrings, bracelets, all very flamboyant and catches the light at the club – for all around $10-$20!
I thought to myself – gosh, we strippers really do set the trends for the rest of society to catch on years later!  I had to go to pageant jewelry stores and spend $100's of dollars for the stripper jewelry bling I used to wear because department stores just didn't have the kind of jewelry I needed!
I went from mall kiosk to lingerie and adult stores, to California trips and wild websites online – but when it comes to the jewelry you wear at the club, there is nothing like touching and feeling it to see if it is the right size and quality for the outfits you want to wear.
Here is another example of some stripper jewelry at JC Penney.  These were the kinds of bracelets I would always wear with upscale matching outfits – and quite frankly these will break a lot if they are high quality or not, so why pay the big bucks if they only have a shelf life of a few months?
As an honorable mention, since you are independent professional entertainers and you don't want to be obvious and always look like a stripper in public, I found a nice rhinestone set of dainty, classy earrings and a sexy matching plunge single- stone rhinestone necklace for all of my business meetings for $24 – combined!
Ladies – your jewelry problem is solved.  Go check out your local JC Penney and let me know what you think.   I know some stores are bigger with more inventory than others, but it is definitely worth the effort, and your pocket book will love you even more for it!
Click here to read more >>
I have gotten a good number of questions about how to be safe as a stripper.  It's very important to take some safety precautions – but just remember – a strip club is one of the safest places you can be because you are surrounded by trained security!  Bouncers know how to handle and diffuse most conflicts that arise in the club.  But YOU still need to do YOUR part by utilizing these top safety tips and ALWAYS use your own common sense.
Keep in mind – these safety tips are not just for strippers, they are for all men and women who go out at night and are for any profession that works late.
Don't interpret this video as a cause for fear, paranoia, or apprehension to become a stripper…
…because that's not what this is about.  You can't be afraid to live your life.  But if you are smart and you heed my advice, as the police officers that I consulted with would agree, you can save your own life, someone else's life, or at the very least some unnecessary heartache.
1.  Keep your personal information personal.  There is a reason why clubs ask  you to choose a stage name.  Don't tell your customers your real name, where you live, or regular places you go.  You need to create a fantasy life that your stripper persona leads and make it different from your real self.  You can still BE yourself in doing this.  I'm not saying you should be fake.  I'm just saying to use your common sense and keep your personal information to yourself.
---
2.  Don't drink beyond your own limit of control.  If you're under 21 you shouldn't be drinking at ALL in the US.  It's ok if you're of age to have a drink or two with your customer, but you know your own limits and that will be different for everyone.  I have seen many dancers get their money stolen from not being responsive enough to notice how they are managing their time in the club, among the many other obvious reasons to avoid getting out of control.  You need your thinking cap ON and you can't do that if you're drunk!  Also Avoid drinking before you drive home and if you do, just call a cab and come and get your car later with a friend.
---
3.  Call or text someone when you leave to go to work, when you leave work to go home, and upon your arrival home. This is very important because you can check in with someone to make sure you are safe.  Communicating consistently like this can save your life because if something ever DID happen,  response time is key and every second matters.
---
4.  Watch your rear view mirror as you drive home at night to make sure you are not being followed, and alternate your routes going home.  This is what any police officer will tell anyone as they are traveling to and from work in the later hours.  It's part of being aware of your surroundings and using common sense to avoid disasters.
---
5.  Have a bouncer escort you to your car at night after your shift.  This is something that my home club in Louisiana was especially particular about.  They wouldn't even let any of us out of the club after our shift until the entire parking lot was cleared of customers!  Most clubs don't take it this far, but please DO make sure that you have a male escort or bouncer watching you as you get into your car, or that you walk in numbers to your car.
Click here to read more >>
I know it can be difficult to decide on which plastic surgeon to choose, so I'm going to dive right into the qualifications you need to look for when you are considering plastic surgery!
Hi I'm Jennifer McCumber, author of Freedom V, feature columnist for ED Publications Magazine and I'm leading the movement for exotic dancer development all over the world.
Keep this in mind first:  Any surgeon who is willing to distort and stretch the skin to a point of no return in order to create over-sized breasts on your body does not care about your well being nor the inherent side effects that having such large breasts could wreak on your back, chest muscles, shoulders, skin, and nipples. Why would you want to do that to yourself anyway?
Beauty is pain, and these invasive procedures are rather painful. It does pay you in the long run as a professional dancer to have your boobs done if they need extra size. But please don't ruin perfectly great boobs if you already have them, just to be bigger!
Make sure your chosen surgeon has current membership in these groups.  These are the four credentials you are looking for:

1.  American Society of Plastic Surgeons
2.  American Society for Aesthetic Plastic Surgery
3.  The American Medical Association
4.  Any Other Local associations for medicine and plastic surgery
There are many health care providers who perform plastic surgery procedures, but you need to be aware that they are not necessarily certified plastic surgeons. Only ASPS Member Surgeons are truly qualified to perform cosmetic and reconstructive surgeries of any kind.
American Society of Plastic Surgeons (ASPS) member surgeons have been fully certified by the American Board of Plastic Surgery (ABPS), or by the Royal College of Physicians and Surgeons in Canada. The ABPS is approved to certify plastic surgeons for practice by the American Board of Medical Specialties (ABMS), in particular for surgery to the face, but for other areas of the body as well.
Click here to read more >>
Watch the current Spearmint Rhino Entertainer of the Year, Tiffany Hayden, talk about the climb to becoming a pole dancing champion and award winning feature entertainer!
It was a lot of fun interviewing Tiffany.  She is a very sweet lady and this was our first time meeting at the EXPO in Las Vegas!  This interview took place after she competed in the Miss Pole Champ USA.  Check it out!
Here are some amazing pics of her and her hand-made high heels in action!
Click here to read more >>
This is Jennifer McCumber here and I have been getting a flood of questions from young women all over the world who are interested in becoming exotic dancers!  This first FAQ is from Destiny in Florida.  Here is what she wrote:
---
I have stretch marks on my stomach and thighs? but I want to get into exotic dancing.  I'm about 10-15 lbs overweight but I really want to get hired at the upscale, classy clubs and not some low tier club.  No matter what I do it seems like I can't slim down fast enough.  Can I get hired as I am or will I need to shed the extra weight?
---
This is such a great question.  The truth is, not all men like thin women – if you are voluptuous and you hold your weight well, you may get hired under the expectation that you have 60-90 days to trim down.  On the other hand you may want to do so before your audition.  Either way you will never know if you can get hired unless you try!
Here are some quick tips to get the excess weight off fast:
The best way to tone up and lean down for your audition is to start tapering your carbs at night two weeks in advance.  This is the trick body builders use to look more defined and slim.  Cut out any breads, sugar, pasta, candy, cereals, and anything with simple sugars about 4 hours before you go to bed.  Not eating carbs at night will do miracles for slimming down and will also make your midsection more tone.
If you want to turbo charge this endeavor, stay away from simple sugars in general and only eat complex carbohydrates for breakfast and lunch.  You can combine these with protein, fiber, and just a little bit of fat to make your meal balanced and avoid glycemic index spikes which can often lead to fatigue and light-headedness.
1.  You can Cook your meals ahead of time and freeze them if you are on a tight schedule during the week so you don't miss a beat and you keep your metabolism faster by doing this.
2.  Eat Breakfast: It is your most important meal of the day.  Have 300 to 400 Calories per Meal — Exception: 300 calories or less for the last meal of the day.
Click here to read more >>
This is Jennifer McCumber here and I have been getting a flood of questions from young women all over the world who are interested in becoming exotic dancers!  This first FAQ is from Jessica in Texas.  Here is what she wrote:
---
Hi Jennifer, I've really enjoyed your videos and I think it helped a lot with some decisions I had and cleared up a lot of questions. I am 18 and have considered going into this industry after many remarks about doing so and needing another way to make money as well.
I will admit I am quite scared, I'm very secretive and don't want anyone to know, I have even considered looking at some clubs outside of my city. My best friend supports me 100% and actually gave me the courage to go forth with this.
Do you have any other tips or hints of suggestions for me, I am fit but will consider going to the gym to become more toned. I have recently cut my hair really short but have been told it brings out my face features more. I am confident, ambitious and do consider myself a people person.
Any advice you have is greatly appreciated even the negatives…I can handle them.
Thanks, Jessica
---
This is just one of the MANY messages I've gotten that ask the same question.
If you need a little more information to get over the hump and audition at a club – and some quick tips to tone up for the occasion, here are the top 5 suggestions I can offer you:
Click here to read more >>
In our new and featured action packed video you will learn how the exotic dancing industry is changing to your favor ladies!  More class, more professionalism, and less funny business.  Personality is the main thing you need rather than perfect looks or amazing dancing skills!
Without further ado – to the left is a sample of the TOP five areas you will become an expert at when you take a look at Freedom V.  If you want to know what the REAL deal is – just click on the picture and see for yourself!  Your life and your purse will love you for it!
We've released over 65 FREE videos just for YOU that are available on THIS blog and on our YouTube Channel!
And we're only half way done!  But that is just the beginning!  You will transform your exotic dancing career and your life by taking the next step on your journey to financial freedom, happy regulars coming back over and over, your best body ever, a cutting and competitive edge up on your competition, and the skills that will turn you into a powerful, sexy, wealthy woman.
Your life is YOURS for the taking.  All you have to do is make the decisions that will get you to ultimate success!
Click ==>HERE<== to find out more about how you can learn everything there is to know about becoming the TOP exotic dancer at your club!  Now or in the near future!

Please Comment on the Blog Below if you have Any Questions!  See below for more details…
Click here to read more >>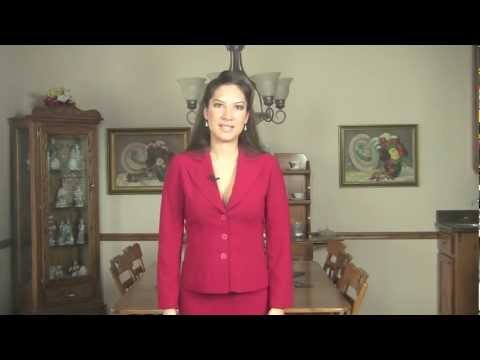 Being in the exotic dancing industry is a lot of fun!  Especially when it comes to Las Vegas!  If you are a stripper, staff member, or club executive in the Gentlemen's Club Industry, attending the Gentlemen's Club Owners EXPO in Las Vegas this August 27-29th is a Must!
I'm Jennifer McCumber, author of Freedom V, feature columnist for ED Publications and I'm leading the movement for exotic dancer education all over the world.
You might be asking, what am I going to get out of taking my sweet time to travel all of the way out to Mandalay Bay in Las Vegas to attend this EXPO?
First off, The Annual Gentlemen's Club Owners EXPO is the only national convention and tradeshow for the multi-billion-dollar adult nightclub industry, and is produced by ED Publications, the industry's trade magazine for the past 20 years.  There are MUST SEE shows and entertainment at night while you do business and network during the day!
Without further ado, here is a list of the top ways YOU will benefit as an industry member if you go!
1.  Educational Seminars:  I know this might sound dorky to you, but if you want to be successful, make the big bucks, and make the contacts and connections that YOU DEFINITELY NEED to be successful in this industry, you will want to attend some of the panel sessions that are going on during the EXPO.
These are amazing opportunities to learn the latest trends in the business, cutting edge marketing strategies, attend workshops on how to be better at what you do, and get FREE legal advice!  That is worth the trip alone!
This year, since it is the 20th Anniversary Reunion Party and a double decade celebration of the birth of our EXPO, you'll be hearing the living legends of our industry give state of the union speeches, and you'll get to see them in action and learn from the pioneers that made the industry what it is today!  Some of these legends include John Gray from Spearmint Rhino, Joe Redner from Mons Venus, and Michael J Peter, who INVENTED the modern day strip club, and is still alive to talk about it!
Click here to read more >>
Naked Truth by Dr. Judith Lynne Hanna WILL SHOCK YOU!  I am personally giving you a mandatory homework assignment to read this book ASAP.  This book will not only reveal the finite beauty, grace and ethical professionalism of exotic dancing today, but it also downright demystifies the profession and disproves the untrue stigmas that have so often been assigned as ammunition against women who are exotic dancers.
Dr. Hanna does an outstanding job at explaining all of the reasons why certain sects of society have claimed exotic dancing is so evil and wrong.  These activists have not been able to stop our industry from growing because of the first amendment, but they have caused quite a problem by basing their assaults on THEIR OWN PARTICULAR religious values rather than our country's legal values, and other notions of fiction that don't exist in the present day.
With Dr. Hanna's background in Political Science, a doctorate in Anthropology, and her study of VARIOUS dancing genres all over the world since she was a child, she has been able to put to words her method of explaining why exotic dance is simply an evolution of dancing in general, much the way belly dancing used to be considered "risque" and is now widely accepted as part of entertainment in America.  You can even take college classes to learn belly dancing!  I did when I was in college!
The fact of the matter is that exotic dance is part of the privilege we have as freedom of expression and freedom of speech as defined in the first Amendment of the US Constitution.  We're not forced into it nor are we prostitutes.  We're simply providing a professional level of entertainment that is in high demand, without compromising any laws or ethical business standards.
Click here to read more >>