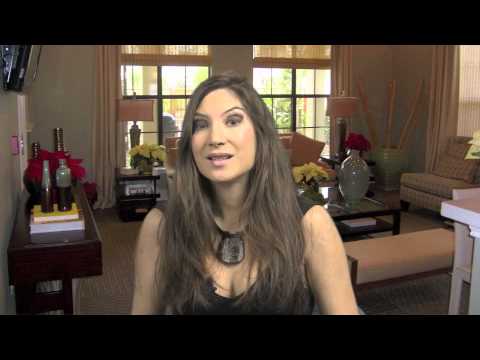 Many exotic dancers from across the globe get that "burned out" or "jaded" feeling.  It could happen after 2 years or 10 years.  It just depends on the person.  Melissa from Maryland asked us the following question:
"I've been a dancer for about 5 years now and I'm starting to get really tired of the same song and dance.  So how can I stay fresh, keep making "new girl" money during my entire career, and avoid feeling like my money and my career is out of my control?"
That is so well put.  I had that exact same feeling after a few years and let me tell you, there is nothing worse than being exhausted, walking into the doors of your club and feeling drained and not into it.
It takes a lot of energy to be an exotic dancer.  You have to be the host of your own party for hours and hours!  So, Here are the TOP ways that will keep you ON FIRE and focused and have fun while you do it, feeling good!
1.  Get 8 hours of sleep every night and after work, go home and go to bed as early as possible.  Studies have shown that your body repairs itself the most efficiently during the sleeping hours of 10pm to 2am.  After that it's hit or miss unless you get even more than 8 hours of sleep.  So if you're like most entertainers that don't get off of work until 2:30am to 5am or 6am, don't go and do anything else after work except shower and sleep.  This is so important because I know from experience that if you don't get sleep, you can get crabby, depressed, sick, and just plain mean!  To get to functioning on all four cylinders make sure you go home and sleep after work, not party or go out.  Do that on your nights off!
2.  Take care of your body and don't constantly pound it with too much alcohol or smoking.  Being sleep deprived plus getting drunk on a regular basis kills your energy not to mention your liver.  This will surely get you run down and sick, and then you can't go make money at all!
3.  Space out your meals to five or six small meals a day to keep your blood sugar consistent and even.  Eating correctly, like we talk about in our fitness and nutrition section in Freedom V, will keep you energized and feeling and looking good!  Energy plus confidence plus good fuel for your body will help you to feel good and have the stamina to give your customers that fantasy experience all night long!  Even if you have to take quick breaks during your shift!
4.  Go on vacation regularly.  Sometimes when you want to quit altogether and get frustrated, angry or depressed about your income or people or customers, just take a nice vacation to somewhere where you can relax and not worry about anything. I did this every several months as a dancer and boy was it worth it.  I came back energized and recharged like I was brand new!
5.  Be smart with your money and utilize Freedom V principles.  Nothing is worse than being stressed because you HAVE to pay rent, etc.  Scared money never wins.  That's a gambling term that means that if you go out on the floor desperate for money with deadlines and so forth, without having any money put away as a failsafe, you'll end up burning yourself out very, very fast.  Most women dance for the money and making it is easy compared to keeping it.  Learn how to keep it so you won't get put in a terrible situation!
YOUR FEEDBACK IS VERY IMPORTANT TO US – please comment on the blog below with any questions or concerns that you have!  Strippers from around the world are bound to chime in on the discussion!
You can find more in depth videos, education and training on our blog under the following categories in the navigation bar:
Click here to read more >>
(by Jennifer McCumber) Having breast augmentation is something that every exotic dancer at least thinks about at some point in their career.  About 50% of all exotic dancers DO end up making the choice for enhancement.  You might be doing research right now on things you need to know, risks, rewards, recovery time and what to expect before, during, and after your surgery.
As a breast augmentation patient myself – I can tell you from experience all of the information that took me months and months to find – all in this video.  I grew up around plastic surgery as my grandfather is the premier plastic and reconstructive surgeon in north florida.  I've had quite a few procedures done and I've been around the business for a long time.
Hi I'm Jennifer McCumber, author of Freedom V, feature columnist for ED Publications and I'm leading the movement for exotic dancer education all over the world.
Recovery from breast augmentation takes about three weeks to get back to fully functioning again.  You should plan on taking two weeks off from work because you will not be able to lift your arms above your head or carry anything – if you opt to get your implants inserted underneath your chest muscles rather than above them, which most women do.  The doctors will advise you to keep your elbows hitched to your sides so that the internal stitches and implants can have a chance to heal in the correct position that they were placed.
After about two weeks you'll be able to do really basic and gentle activities again and after three weeks, if the surgeon was indeed good, you will be able to get back into athletics and whatever you were doing before your surgery ever happened!
During the 12 hours before surgery you cannot eat or drink anything because you will be under general anesthesia.  The most common side effect of anesthesia is nausea, so if you've had surgery before and know that will be an issue, just ask for extra anti-nausea medication to be combined with your anesthesia medication.
Waking up after anesthesia is a very unique experience. 
Click here to read more >>
I know it can be difficult to decide on which plastic surgeon to choose, so I'm going to dive right into the qualifications you need to look for when you are considering plastic surgery!
Hi I'm Jennifer McCumber, author of Freedom V, feature columnist for ED Publications Magazine and I'm leading the movement for exotic dancer development all over the world.
Keep this in mind first:  Any surgeon who is willing to distort and stretch the skin to a point of no return in order to create over-sized breasts on your body does not care about your well being nor the inherent side effects that having such large breasts could wreak on your back, chest muscles, shoulders, skin, and nipples. Why would you want to do that to yourself anyway?
Beauty is pain, and these invasive procedures are rather painful. It does pay you in the long run as a professional dancer to have your boobs done if they need extra size. But please don't ruin perfectly great boobs if you already have them, just to be bigger!
Make sure your chosen surgeon has current membership in these groups.  These are the four credentials you are looking for:

1.  American Society of Plastic Surgeons
2.  American Society for Aesthetic Plastic Surgery
3.  The American Medical Association
4.  Any Other Local associations for medicine and plastic surgery
There are many health care providers who perform plastic surgery procedures, but you need to be aware that they are not necessarily certified plastic surgeons. Only ASPS Member Surgeons are truly qualified to perform cosmetic and reconstructive surgeries of any kind.
American Society of Plastic Surgeons (ASPS) member surgeons have been fully certified by the American Board of Plastic Surgery (ABPS), or by the Royal College of Physicians and Surgeons in Canada. The ABPS is approved to certify plastic surgeons for practice by the American Board of Medical Specialties (ABMS), in particular for surgery to the face, but for other areas of the body as well.
Click here to read more >>
If you are considering plastic surgery and you've watched my videos on tips for achieving the most aesthetic procedure with the most competent surgeon possible, here is some more information for you on the historical development of plastic surgery!
Hi I'm Jennifer McCumber, author of Freedom V, feature columnist for ED Publications Magazine and I'm leading the movement for exotic dancer development all over the world.
Plastic surgery originated with the Egyptians, with documentation beginning around 3000 BC. Most of their work apparently centered on facial reconstruction with an emphasis on correcting jaw and nose disfigurement. Later, around 600 BC, we have documentation indicating progress in these procedures in India.
More recently the disfiguring injuries sustained by soldiers in WWII drove accelerated developments in reconstructive surgery in the Western world. Advances in plastic surgery as cosmetic treatment as well as reconstructive and corrective surgery has increased exponentially ever since; indeed plastic surgery is considered the most progressive form of contemporary surgery.
Of particular interest to you would likely be the 1962 creation and design of the first silicone breast implants by plastic surgeons Cronin and Gerow, which has since become an advanced and commonplace procedure with a greater degree of aesthetic success and safety than ever before. Rhinoplasty, face lifts and other facial procedures have progressed at least as much within this time frame. Most recently, French surgeons have even successfully transplanted an entire face using advanced microsurgical techniques.
Click here to read more >>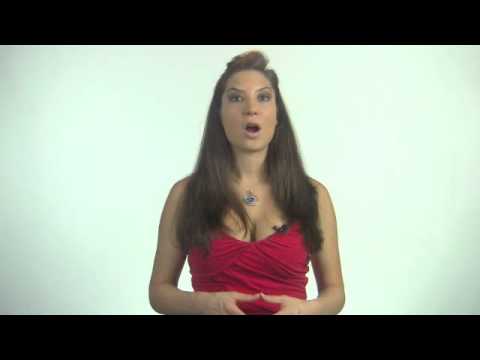 I'm Jennifer McCumber, author of Freedom V, feature columnist for ED Publications Magazine and I'm leading the movement for exotic dancer development all over the world.
Plastic surgery is something I have been intimately exposed to for most of my life. I had my nose done at age 16. I also had laser hair removal at 18. I had breast augmentation at age 23, Botox injections in my forehead at 25 and Juviderm in my lips at 26. Most of these procedures were done by my grandfather, who is the premier plastic and reconstructive surgeon in North Florida. And I've seen the results of many other procedures – good and bad.
The most interesting thing about it is that most men and women don't think I have had any work done. People tell me all the time that I have a natural beauty and ambiance. You'll learn that this is the key to success with plastic surgery. In order to be the most aesthetically pleasing, you do not want to look fake; in other words, have huge boobs, huge lips, or anything else that will drastically change your appearance.
I can honestly say that I have made more money by looking natural than if I had gone to extremes. Men tell me all the time that they are tired of all of the media focus around breasts that are overdone. I very much agree with this aesthetic; cosmetic procedures should be more about having your augmentation or reduction being proportionate to your body overall. Being sensible here will also avoid unnecessary stretching of the skin. Trust me, once you go up to a larger breast size, your skin is stretched and can never go back. If you do try to go back down again, your scar will be nasty.
Click here to read more >>
When most non-industry people think of an exotic dancer, they visualize a twenty year old who looks thirty-five because of all the cigarettes, alcohol, and cocaine she has done. This couldn't be further from the truth today!
And Ladies, You only have one set of skin, so taking care of it is crucial.  Just look at Jennifer Lopez here!  I'm Jennifer McCumber, author of Freedom V, feature columnist for ED Publications Magazine and I'm leading the movement for exotic dancer development all over the world.
My massage therapist told me a joke one time–  she was telling an older client about advancements being made to help us live to be 120 years old. The older gentleman then commented, "Well, I sure hope there are some miracles being made in dermatology before then, or we are all going to look like zombies!"
He was right! Younger people today will look at older folks in their 60's and 70's and think to themselves, "Am I going to look like that one day?" The truth is, you don't have to. Here are a few ways for beginning dancers to maintain younger-looking skin for many years to come:
1.  Don't over expose yourself to the sun, and when you go out into the sun, use a facial and body sunscreen every day!  This is the number one thing every dermatologist will tell you who knows what they are talking about.  Sun exposure is the number one thing that causes our skin to age – so protect yourself!
2.  Drink at least as many ounces of water as your body weight, per day. Our bodies are composed of 90% water, and this is the best way to keep your skin hydrated at its deepest level. Flavored water or other beverages don't count; it must be pure water.
3.  Do not smoke! At my club, I am surrounded by cigarette smoke for hours on end. If I smoked myself, it would be much, much worse. Smoking is proven to cause wrinkles and cancer. If you need to quit, try acupuncture or see your doctor.
Click here to read more >>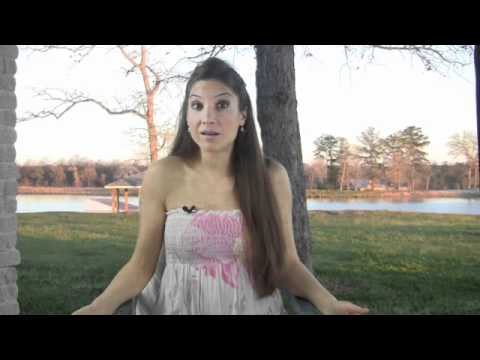 Exotic dancing has been a blessing in disguise to so many women across the country.  I'm Jennifer McCumber, former stripper, author of Freedom V, feature columnist for ED Publications Magazine and I'm leading the movement for dancer development at gentlemen's clubs across the country.
Just to hear that word brings back memories of my mom and my grandfather (who is, you recall, a plastic surgeon) screaming at me to put on my sunscreen. All jokes aside, tanning is something you really need to understand. If you don't, at best you will get the sunburn from hell. At worst – and in all seriousness – you will get skin cancer. Here is what you need to know about tanning, and how it affects the dancer and the dancer's health.
When a light-skinned dancer stands under the lights on stage, the illumination tends to wash her out. It makes it difficult for the audience to see the hard work she has put into her exercise program. The way to avoid this is by getting a colorful, even tan.
Click here to read more >>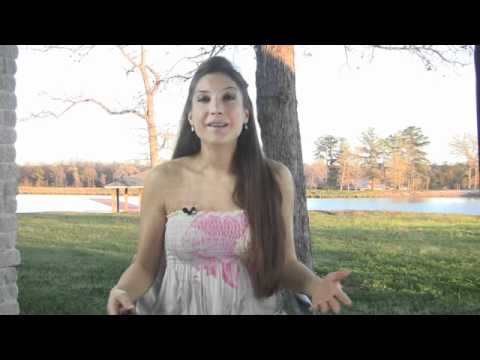 Exotic dancing has been a blessing in disguise to so many women across the country.  I'm Jennifer McCumber, former stripper, author of Freedom V, feature columnist for ED Publications Magazine and I'm leading the movement for dancer development at gentlemen's clubs across the country.
Establishing your style as a stripper is fun and completely natural. We don't ever really think about why we like the bustier on the mannequin at Frederick's, or why a particular chemise excites us. We just see it, go try it on if we have time, and pull our wallets out if we can afford to buy it.
Whether you are shopping for regular everyday clothing or buying for a special occasion, you go and try a few outfits on at your favorite stores and choose what feels most satisfying to you. Even when you shop for comfort or affordability, your choices of clothing still matter.
What you wear and how you present yourself is the outward presentation to the world of who you are.
This kind of expression in relation to being a stripper makes a huge impact on your business. The cut of your thong, like the cut of your Capri's, can make your figure look completely different than another cut might. That bottom piece to your outfit can make you look chunky or it can be slimming.
How well you are groomed speaks miles about how well you take care of yourself overall. I find that men in general don't like a look that is too fake, but at the same time, you have to put on enough makeup to make a difference in your look, and present yourself in a way that is stunning from the stage.
Again and again we find that conventionally attractive people are assumed to be more intelligent, more honest, more responsible, etc. than people we find less attractive. It is a subconscious judgment and unfair at times, but we live in a physical and materialistic world whether we like it or not.
Men place a significantly higher value on physical appearance in a partner than women do. This has to do with evolutionary psychology and how our ancestral human males sensed a more fertile reproduction rate in women who had the following features:
1.    Symmetrical face
2.    Full lips
3.    Low waist to hip ratio
4.    Proportion of body mass to body structure (or % body fat)
5.    Youthful appearance
6.    Straight, elongated vertical posture
Later in this video series we are going to go into how to choose the sexiest stripper outfits for your body type, but for now, I want to get your own wheels turning and discover the basics of what men will look for at your club so that you can get a head start!
I would love to hear your feedback as part of our discussion, so comment on the blog BELOW! "Like" our Facebook page called Freedom V for Exotic Dancers and our Twitter at FreedomVstrip.  This is Jennifer here with how-to-strip.com wishing you the best of success!
Click here to read more >>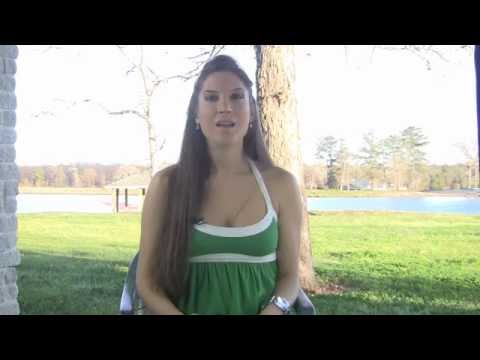 I'm Jennifer McCumber, author of Freedom V, feature columnist for ED Publications Magazine and I'm leading the movement for dancer education at clubs across the country to help today's dancers become tomorrow's leaders.
As you venture into this new world you may know little or nothing about, remember that even the pros make mistakes on some of these points of Exotic Dancer Etiquette inside the strip club. Here is an extensive list of things to be aware of, even if you have been dancing for a long time. Think of this as the way you must function in order to enjoy and prosper in this Fantasy Society of Fun!
1.    Lap dances are a more private, one-on-one activity and should not be done near the stage or the tip rail. Not only is it disrespectful of the dancers onstage, it can even be dangerous. I accidentally put someone in the ER one time because he was standing too close to the stage and my heel cut his head open!
2.    Sometimes you may share a stage with another dancer. Don't be greedy over tips; pick up only what is yours, and share the bigger bills with the other dancer.
3.    At some clubs there are multiple individual stages with one dancer per stage, but each stage should always have a dancer on it. If you are due to be onstage, be there, because a dancer on another stage will be waiting for you and losing time and money because of you.
4.    Personal Hygiene – This is most important!    Make sure you are always freshly shaven everywhere! Armpits, bikini line, your arms if they are hairy, legs and toes. Make sure if you have larger or pendulous breasts to put deodorant in your creases and folds. Anywhere where there is sweat, or skin that rubs against skin, there is body odor potential. I can't tell you how many times I have smelled body odor on dancers that do not put deodorant on the sides and under their breasts. It is important to be freshly showered before your shift and have clean hair. You don't want to smell bad for clients!
Click here to read more >>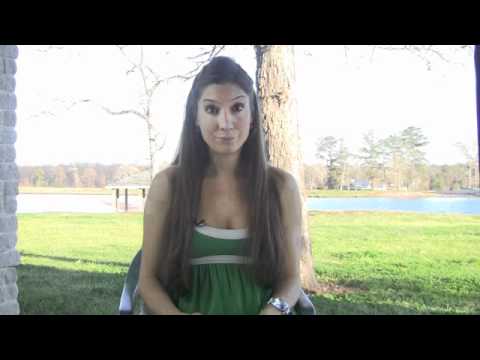 By Jennifer McCumber.  I'm Jennifer McCumber, author of Freedom V, feature columnist for ED Publications Magazine and I'm leading the movement for dancer education at gentlemen's clubs all over the world.
It is easy to wake up late, be in a rush, and speed to work, realizing that you forgot some very important items that can make your situation at work much easier and more lucrative!
Save yourself much embarrassment and heartache by having these 13 things in your stripper bag on your first night — and every night after that!   Print out your own checklist of items that you check-off every day before work – and include these 13 things!
| | |
| --- | --- |
|  1. |  Combination lock |
|  2. |  Makeup that won't clog your pores when you sweat, like Bare Minerals |
|  3. |  Two outfits |
|  4. |  Two G-Strings |
|  5. |  Change purse, or a rubber band for wrapping money around your G-string or shoe strap (if allowed at your club) |
|  6. |  Perfume of high quality |
|  7. |  Deodorant |
|  8. |  Feminine products if needed |
|  9. |  Super Glue for your shoes in case your rubber heel starts peeling off. |
|  10. |  Meals/snacks |
|  11. |  A few bottles of water |
|  12. |  Exotic dancer's license |
|  13. |  Driver's license |
The only meal replacement/protein/snack bar that I recommend is is the Zero Impact high protein mealbar. You can find these at AllStarHealth.com and at Bodybuilding.com, or simply go to your local vitamin shoppe and look in the protein bar section.    A week before you start stripping I would recommend ordering a box or two. They are:
— Much cheaper in bulk than any other bar individually
— All natural with nothing artificial added
— Very low in simple sugar (unlike most other protein/snack bars)
— Has the perfect ratio of Carbs/Protein/Fat that your body needs
— You can eat half at a time (a full one is a complete meal, a half of one is a snack between meals)
— They won't make you feel bloated (unless you are allergic or sensitive to whey protein, and in that case I would recommend the "Enjoy Life" brand of bars in  chocolate flavors, caramel apple and more.  They are free of the 8 common allergens including gluten, dairy, nuts, and eggs.
— Lasty, the zero impact bars taste awesome!
Click here to read more >>