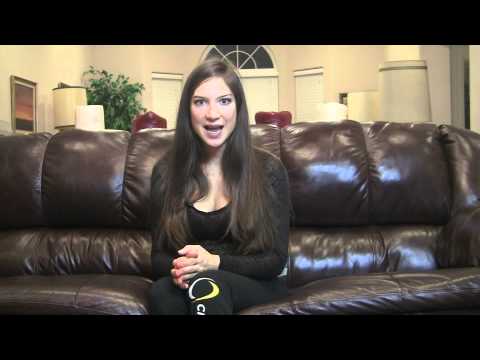 Exotic Dancers are certainly a special group of ladies!  You work so hard every night — hoping that you can make something of your life, provide for yourself and a family, pay your way through school, fund a business or other hobbies, and ultimately– you want to be someone. In my previous post entitled, How to Decide Whether or Not You Should Become an Exotic Dancer, I talked about some of the pitfalls and pros of the trade and how to steer clear of making the most common mistakes that most strippers make.
This post adds to the concept of avoiding mistakes to make your career much more profitable.  Night after night during my exotic dancing career I saw entertainers making the following 10 mistakes and it hit them right where it counts every time – their pocket book!  They would go home broke, frustrated, or knowing they could have done way better.  However, they kept repeating their mistakes not knowing what they were doing wrong.
Without further ado, you will find the top 10 mistakes that entertainers make below.  I've committed my fair share of these myself and I am resolutely determined to help YOU to avoid the following heartache that will make you unsatisfied with your career and make your club want to fire you!

1. Don't talk about yourself and your problems with customers.  The customer wants a fantasy experience of admiration, fun and erotic appeal.  Your customers don't pay a cover charge, rack up a drink tab, and purchase lap dances to hear about more problems! They have enough of those already!  They come to a club to escape reality and find an attractive lady to talk to and interact with who is somewhat intelligent, happy, and maintains a sense of humor!
The Solution:  Do a voluntary exercise –find a customer, go up to them and introduce yourself with a firm handshake and eye contact, and then sit there with that customer and find out about THEM.  Get THE CUSTOMER talking by asking them questions.  Then watch the dollars come in as the cares of the world are washed away by you instead of being enlarged by you!  It's a tough nut to break but if you are willing to take the risk to break or avoid bad habits the results will be life changing for you.  I've personally witnessed the transformation many times.
Click here to read more >>
Becoming an exotic dancer is a wonderful opportunity to take control of your own life financially, emotionally, and physically.  It requires no college education and many women become exotic dancers to pay their way through college.  From women who've worked on Wall Street to women paying their way through school, pole dancing has saved so many women's lives, careers, their homes, and even their children from the alternative of loosing their homes and their jobs in this economy.
The underworld of exotic dancing has emerged from a maze of mystery and misconception into the mainstream with media coverage from respected sources such as CNBC, OWN, FOX news and more.  Unfortunately, every time a stripper says or does something "stupid" or "irresponsible" it ends up on the news and that hurts the "perception" of the industry.  Few good stories have ever been reported but they amount to many all across the country and over the world.  You will get the truth here!
The ultimate determining factor in Exotic Dancing's credibility is the fact that there is a major chain of clubs that is publicly traded on NASDAQ – Rick's Cabaret International.  If exotic dancing was illegal and tangled in an underworld of drugs and crime, the FTC would have never allowed this company to become publicly traded.
I've been asked by my readers to create a video on how to decide if exotic dancing is for them.  With all of the popularity and power you have as an exotic dancer it is as easy as ever to fall into the typical banes of society that fame and fortune from ANY industry bring you when you come into it quickly, including drugs, alcohol addiction and unprotected or irresponsible sex.  Just think of how some actors, musicians and professional athletes have fallen into this lifestyle.  It is because anytime people have monetary gain quickly they don't appreciate the value of it as much, and can resort to irresponsible behavior that is not conducive to their overall success.  This is called the Lottery Winner's Syndrome.
Click here to read more >>
Here is the video transcript for your reading pleasure!
Choosing the best club for you and getting started working as an entertainer can be challenging.  I've had questions from dancers asking, "how can I present myself to make the most money?  What do I wear?  How do I handle all of the men I work with? How can I avoid being intimidated and feeling sub-par compared to all of the other beautiful dancers?
One of the most important things you do in your life is to make a first impression. Many other exotic dancer stories tell how someone started out horribly, made no money on the first night, and were scared out of their minds, having no idea what was going on. I will help you to avoid this scenario in its harshest forms. Of course, be reasonable with your expectations: don't think you can just waltz in and make a thousand dollars on your first night! Just do your best starting out and be satisfied with that.
Click here to read more >>
Click here to read more >>