(by Jennifer McCumber) Having breast augmentation is something that every exotic dancer at least thinks about at some point in their career.  About 50% of all exotic dancers DO end up making the choice for enhancement.  You might be doing research right now on things you need to know, risks, rewards, recovery time and what to expect before, during, and after your surgery.
As a breast augmentation patient myself – I can tell you from experience all of the information that took me months and months to find – all in this video.  I grew up around plastic surgery as my grandfather is the premier plastic and reconstructive surgeon in north florida.  I've had quite a few procedures done and I've been around the business for a long time.
Hi I'm Jennifer McCumber, author of Freedom V, feature columnist for ED Publications and I'm leading the movement for exotic dancer education all over the world.
Recovery from breast augmentation takes about three weeks to get back to fully functioning again.  You should plan on taking two weeks off from work because you will not be able to lift your arms above your head or carry anything – if you opt to get your implants inserted underneath your chest muscles rather than above them, which most women do.  The doctors will advise you to keep your elbows hitched to your sides so that the internal stitches and implants can have a chance to heal in the correct position that they were placed.
After about two weeks you'll be able to do really basic and gentle activities again and after three weeks, if the surgeon was indeed good, you will be able to get back into athletics and whatever you were doing before your surgery ever happened!
During the 12 hours before surgery you cannot eat or drink anything because you will be under general anesthesia.  The most common side effect of anesthesia is nausea, so if you've had surgery before and know that will be an issue, just ask for extra anti-nausea medication to be combined with your anesthesia medication.
Waking up after anesthesia is a very unique experience. 
Click here to read more >>
By Jennifer McCumber.  I had the privilege of being featured on the DJ Platypus Radio Show on Tuesday night and it JUST came out for your listening pleasure!  But we'll get to the show in a moment!
DJ Platypus is one of the most legendary DJs in the Strip Club industry, working for Rick's Cabaret at Tootsie's in Miami and managing all of the other DJs in the Rick's Cabaret Chain – now 36 clubs strong.  One hell of an achievement.  And he does an outstanding job at it.
This particular show was revolutionary and very vital to our industry in a few ways.  One, it shows how when the going gets tough, we stick together and support each other like a family.
Daisy Duxe, one of the hosts of the weekly show and also now the marketing director of Tootsie's Cabaret in Miami, FL, almost didn't make it after going to the hospital and had to be put on borer-line life support for an intense kidney infection and all other kinds of things that went wrong with the beautiful, young and intelligent lady.
She managed to call into the show last night and for the first 20 minutes of the show Plat, Johnny Walker and Mr. and Mrs. Voice spoke with her over the phone from her hospital bed where she is finally recovering.  What a trooper!
As promised, I said on Facebook that I would mention WHY I feel her pain.  It's one of the reasons you ladies out there shouldn't take your career for granted because your body has a limited amount of years to do this kind of work.  You are an athlete, a businesswoman and an entertainer all in one!  It's easy to feel invincible and on cloud nine when you're on stage, but the one thing we cannot escape is our own immortality.
Late last year I was hospitalized and had to have two neck surgeries due to some athletic injuries to fix a condition called Thoracic Outlet Syndrome.  I didn't have the fatal kind, but it can turn fatal if left untreated, and just the pain and suffering of being in the hospital sick, having a 6-7 hour surgery twice, and being in excruciating pain – I truly felt sorry and I felt her pain as she was finally able to talk over the phone for the first segment of our show on Tuesday.
When times get tough you really appreciate your health and you certainly won't ever take it for granted again.  The opportunity to exotic dance is a very limited time – 10, 15 years if you're lucky, which is why we talked about what we did on the show – how can we build a better exotic dancer NOW?  How can strip clubs make more money NOW?  If CASH is KING, the entertainers are certainly QUEEN, and the issue in our industry MUST be addressed about how we can create a win-win situation with clubs AND exotic dancers working TOGETHER to make their customers happy, and come back over and over again!
Without further ado, you can listen to the show by clicking =>HERE<= or the picture below!  Our segment starts at 20 minutes into the show!
From exciting stripper tales to my experiences at doing rock-star style, transformational seminars at clubs, the main theme of the show was how clubs can attract and build the best entertainers possible.  The DJ Plat crew got to know me last night for the first time (it was a virginal experience!) and they all came to the conclusion that Freedom V and the following top 10 principles (although they didn't get to ALL of them last night on the show) is what the industry needs to solve their entertainer problems and raise their bottom line.
Ladies – I'm going to address the club owners and managers for a moment and I want to hear your feedback and comments on the blog as to what you think of these 10 things.  Do you have them at your club?  If you DON'T and you did, would you feel more motivated and incentivised to work longer and harder to reap more rewards?  IE More money!?  Because if you haven't realized this already, how much money the club makes is in direct proportion to how much YOU will make as an entertainer.  You are irrevocably linked and when one suffers the other suffers.  So…
Whether you're a blue-collar club or part of a major club chain, there's virtually no adult night club that wouldn't want to add more quality entertainers to their current "line-up" of girls, no matter how crowded their dressing room is on a Saturday night.  So what do you do to attract the best entertainers to work in YOUR club over another?  What are the top 10 ways to build a better stripper and love the ones you're with?
Click here to read more >>
I have gotten a good number of questions about how to be safe as a stripper.  It's very important to take some safety precautions – but just remember – a strip club is one of the safest places you can be because you are surrounded by trained security!  Bouncers know how to handle and diffuse most conflicts that arise in the club.  But YOU still need to do YOUR part by utilizing these top safety tips and ALWAYS use your own common sense.
Keep in mind – these safety tips are not just for strippers, they are for all men and women who go out at night and are for any profession that works late.
Don't interpret this video as a cause for fear, paranoia, or apprehension to become a stripper…
…because that's not what this is about.  You can't be afraid to live your life.  But if you are smart and you heed my advice, as the police officers that I consulted with would agree, you can save your own life, someone else's life, or at the very least some unnecessary heartache.
1.  Keep your personal information personal.  There is a reason why clubs ask  you to choose a stage name.  Don't tell your customers your real name, where you live, or regular places you go.  You need to create a fantasy life that your stripper persona leads and make it different from your real self.  You can still BE yourself in doing this.  I'm not saying you should be fake.  I'm just saying to use your common sense and keep your personal information to yourself.
---
2.  Don't drink beyond your own limit of control.  If you're under 21 you shouldn't be drinking at ALL in the US.  It's ok if you're of age to have a drink or two with your customer, but you know your own limits and that will be different for everyone.  I have seen many dancers get their money stolen from not being responsive enough to notice how they are managing their time in the club, among the many other obvious reasons to avoid getting out of control.  You need your thinking cap ON and you can't do that if you're drunk!  Also Avoid drinking before you drive home and if you do, just call a cab and come and get your car later with a friend.
---
3.  Call or text someone when you leave to go to work, when you leave work to go home, and upon your arrival home. This is very important because you can check in with someone to make sure you are safe.  Communicating consistently like this can save your life because if something ever DID happen,  response time is key and every second matters.
---
4.  Watch your rear view mirror as you drive home at night to make sure you are not being followed, and alternate your routes going home.  This is what any police officer will tell anyone as they are traveling to and from work in the later hours.  It's part of being aware of your surroundings and using common sense to avoid disasters.
---
5.  Have a bouncer escort you to your car at night after your shift.  This is something that my home club in Louisiana was especially particular about.  They wouldn't even let any of us out of the club after our shift until the entire parking lot was cleared of customers!  Most clubs don't take it this far, but please DO make sure that you have a male escort or bouncer watching you as you get into your car, or that you walk in numbers to your car.
Click here to read more >>
Hi I'm Jennifer McCumber, author of Freedom V, feature columnist for ED Publications and I'm leading the movement for exotic dancer education all over the world.
One of the key questions I always get is, "Should I work at a Topless Strip Club or a Full Nude Strip Club?"  Laura out of California made a comment on one of our videos and she said:
---
"Ok I really want to become a dancer but I want to know more before I start.. like first off do I have to take all of my clothes off and dance nude?"
---
The answer to Laura's question is, it depends.  Local and state laws vary so much and in fact, are the determining factor of whether or not a club near you is topless or fully nude.  At a topless club you only show your breasts as an exotic dancer and you can keep a G-string on your bottom half.  At a fully nude club you take your top and your bottom off.
But it is never black and white in fully nude clubs.  Some fully nude clubs will allow you to be fully nude on stage while you are away from patrons, and then require that you wear your dancewear when you mingle with customers and give lap dances.  Some fully nude clubs are fully nude on the contingency that they do not serve or sell alcoholic beverages.
On the other hand – Most topless clubs are pretty straightforward in this department.  You will dance to your first song on stage with your dancewear on and then during the second, you will take your top off only.  You also take your top off only during lap dances.  When you are topless, your bottom half is clothed by a g-string.  Most topless only clubs can serve alcohol so you can cautiously have a drink or two with your customer.
Click here to read more >>
This is Jennifer McCumber here and I have been getting a flood of questions from young women all over the world who are interested in becoming exotic dancers!  This first FAQ is from Jessica in Texas.  Here is what she wrote:
---
Hi Jennifer, I've really enjoyed your videos and I think it helped a lot with some decisions I had and cleared up a lot of questions. I am 18 and have considered going into this industry after many remarks about doing so and needing another way to make money as well.
I will admit I am quite scared, I'm very secretive and don't want anyone to know, I have even considered looking at some clubs outside of my city. My best friend supports me 100% and actually gave me the courage to go forth with this.
Do you have any other tips or hints of suggestions for me, I am fit but will consider going to the gym to become more toned. I have recently cut my hair really short but have been told it brings out my face features more. I am confident, ambitious and do consider myself a people person.
Any advice you have is greatly appreciated even the negatives…I can handle them.
Thanks, Jessica
---
This is just one of the MANY messages I've gotten that ask the same question.
If you need a little more information to get over the hump and audition at a club – and some quick tips to tone up for the occasion, here are the top 5 suggestions I can offer you:
Click here to read more >>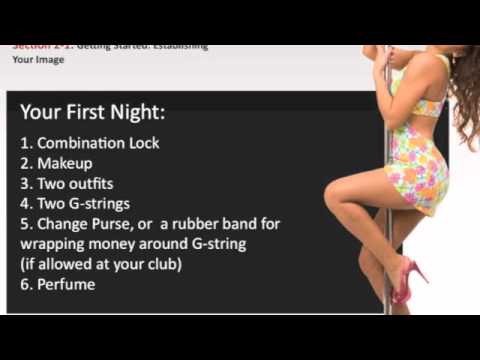 I'm Jennifer McCumber, author of Freedom V, feature columnist for ED Publications Magazine and I'm leading the movement for exotic dancer development at clubs across the country as well as online.
Here are a few basic steps to help you get started with the hiring AND the auditioning process at your chosen strip club!
Step One:  Go shopping for a few basic outfits that compliment your figure.
If you can, take a man and/or girlfriend with you who will give you their honest opinion. You could also find an employee at your local lingerie or adult store to help you. You will need 4-6 inch heels – but make sure they are comfortable. You may also need medical tape to wrap your feet underneath where the shoes will likely chafe, to prevent certain spots from getting chafed and blistered the first night.
Always have an extra G-string or thong on you as well, along with a full backup outfit. Make sure you ask your manager what types of G-strings they allow.
Make sure that if you do not have your driver's license and social security card or birth certificate with you at your interview, that you do have it at your audition, or before the first shift that you work; by law the club will need to make copies of these documents. Be sure you get your originals back, and store them under lock and key!
Click here to read more >>
Learning how to become a stripper has saved countless women and their families from the harsh alternatives like bankruptcy, poverty, or not putting food on the table for their families.  It has also served women in being able to afford a college education when their families cannot. I'm Jennifer McCumber, author of Freedom V, feature columnist for ED Publications Magazine and I'm leading the movement for dancer development at clubs across the country as well as online.
Now, I know you're excited about getting hired as a stripper, so it's time to go to a strip club yourself. You might as well have a look at clubs you might want to dance in, so choose a club relatively near you, either in your own city or, if you prefer, just outside your usual traveling circles.
It's probably best to go with a friend, especially a male friend, since some strip clubs frown upon unescorted ladies (competition for the working dancers) and some services are only allowed with a male client present. You might be allowed in if you tell the hostess you are considering working there, but don't count on it. If you do go with a female friend, make sure she "gets it" and can be supportive of your interest in becoming an exotic dancer, and will take you seriously as you explore this opportunity.
It's a good idea to check out new clubs during times you would want to be stripping, because clientele and general atmosphere are surprisingly different on different days and at different times of day. Though you are going in as a customer, remember you are also thinking of working there, so be sure to present yourself well. Be respectful that the dancers are working, pay for their time if you want to talk with them about their experience working in the club, and let them know you are thinking of being an exotic dancer yourself so they will tell you what you need to know.
The following are some good questions to ask:
1.    What are the names of your top managers? Which manager is working now? Could I please speak to him/her?
2.    What time is the best time to come in and audition?
3.    Do I need an exotic dancer's license? Where do I get this? Do I need to bring my driver's license and/or social security card?…
Click here to read more >>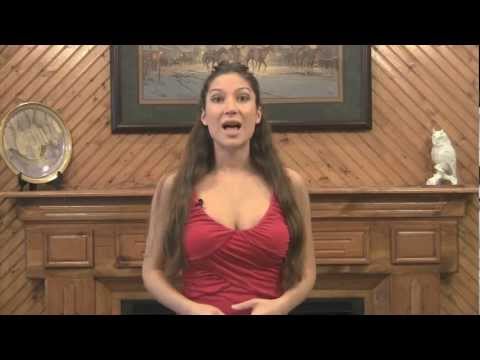 Choosing your strip club is one of the most important business decisions you will make as an exotic dancer. Your club will determine which customers you will be marketing yourself to and how much income potential you will have. I would recommend finding the top three strip clubs in your city as your highest priority. Some jurisdictions have laws against gentlemen's clubs, so you may find they are just outside of your city limits or county line. Once you locate your local clubs, be cautious in choosing which ones you want to work in.
There are three types of strip clubs and I only suggest working in the top two categories of establishments:
1.  Upscale Gentlemen's Clubs
2.  Neighborhood Men's Clubs
3.  Lower Tier "Titty Bars."
Upscale Strip Clubs will have a high-end clientele. Club services and alcohol will be pricier than the alternatives. There is often a membership requirement as well. This is great because the more money the client is spending, the more money you will make. In my opinion, it is always best to work at a high-end club. If you watch this video series and abide by it, you will quickly become the top exotic dancer at your club, so settling for working in a lower-end club – even in bad economic times – is not necessary. In every business, the top 20% of earners will make 80% of the money.
Click here to read more >>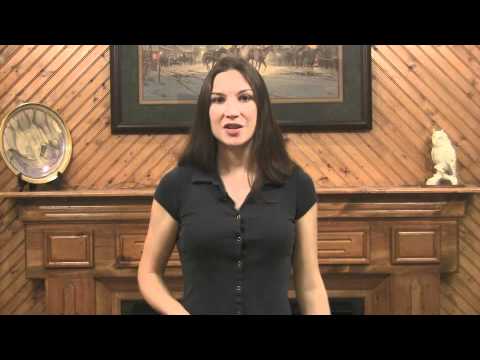 From women who've worked on Wall Street to women paying their way through college, exotic dancing has saved many women's lives, careers, and even their children from the alternative of moms loosing their homes and even their jobs in this economy.  I'm Jennifer McCumber, author of Freedom V, feature columnist for ED Publications Magazine and I'm leading the movement for dancer development at clubs across the country as well as online.
There are some misbeliefs that we need to burst before we immerse ourselves in further discussion of exotic dancing.
Misbelief Number One: All exotic dancers are prostitutes who trade sexual favors for money.   This dangerous and offensive myth is absolutely and positively not true. In every profession, there are promiscuous women, and exotic dancing is no exception. However, there are an abundance of educated and respectable women – wives, virgins, moms and deeply religious women – in this and all other industries.
Much of this issue depends on what club you choose. If it is a high–end club with strict rules, you will have far less "funny business" going on. Most dancers I know are absolutely against prostitution; they simply dance, talk and entertain, just like I did. You do not have to do anything intimately sexual to be successful and make a ton of money dancing. Just conjure the illusion of fantasy and sex appeal by using your creativity!
One thing you have to remember as a dancer is that you provide what I like to call The Human Experience. Men don't come to clubs just for alcohol because they can get that at their local liquor store. They don't come to clubs just for a lap dance, either, because if they want to see naked women they could pick up an issue of Playboy for much less. What they come to the club for is to experience that human interaction with a live, warm, smiling female with personality (and a nice body) to talk to and to make them feel special.
Click here to read more >>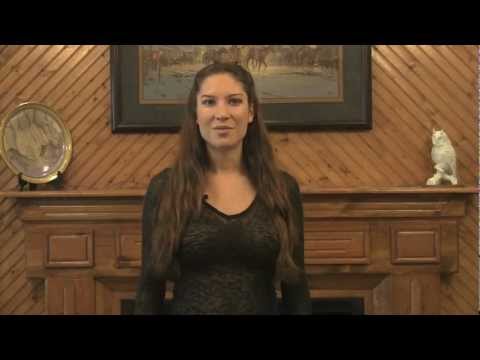 Many of my Stripping Stories on how women today are approaching pole dancing as a career will shock you – including my own. From women who've worked on Wall Street to women paying their way through college, you will learn why pole dancing has saved so many women's lives, careers, their homes, and even their children from the alternative of loosing their homes and their jobs in this economy. The underworld of exotic dancing has emerged from a maze of mystery and misconception into the mainstream with media coverage from respected sources such as CNBC, OWN, FOX news and more.
The first time the opportunity to try exotic dancing was presented to me after I graduated from college at age 25, I swore I would never do such a thing. I thought it was wrong – dirty, unhealthy and unsafe. It was, perhaps surprisingly, my fiance who suggested it to me after he had consulted with one of our dancer friends about the cleanliness and high standards of our local business club. He knew I was on the "30-year mortgage plan" with my student loans and credit card debt, and he wanted to empower me.  But – the point here is – like so many closed minded individuals today, I had never been to a club and I automatically assumed that it was nothing but pimping, whoring and drug use. I was abhorred at the suggestion and shot it down rather quickly.
Reluctantly we went to our local club and started talking to one of the bouncers. The bouncer thought we were really cool so he went and got the head manager. The manager could see that we were serious and professional, and finally he asked me, "What can I do to get you on my stage?" I was flabbergasted!  I thought the prospective dancers asked him that question!  Come to find out they do – but I stood out somehow.
Click here to read more >>