In our entertainer segment with DJ Aaron out of Jaguars Phoenix this week, hosted by the Planet Platypus Radio Network, we talk about HOW and WHY you need to build regular clientele to make the most out of your time at the club.
In short, it's a come to Jesus meeting about attitude, customer service, and really, it's mostly about how you can make the most money for yourself and your club as an exotic dancer today.
Also, DJ Aaron interviews a REALLY amazing up and coming artist, Enrique Arellano, from Solid Gold in Ft. Lauderdale.  It's worth listening to for sure!
Click =>HERE<= or the picture to the left to get to it now!
Click here to read more >>
The spotlight of this week's show goes to Johnny Walker, head DJ at Solid Gold in Ft. Lauderdale.  He talks about his adventures as a military veteran, from weapons specialist to water rescue, then ending up DJing at nightclubs, and then moving onward to being an excellent gentlemen's club DJ.  Last year he finally won the Exotic Dancer employee of the year award – an outstanding accomplishment!
Of course, what would our show be with out the "I Got Love for Entertainers" segment!  Aaron and I talk about the #1 challenge that entertainers face today in dealing with their customers, and what they can do to fix it and make more money!
To listen to this week's show click =>HERE<= or on Johnny Walkers Pic!
But stay tuned to hear his whole story and catch the entertainer segment the last 15 minutes of the show!
You KNOW I got love for ya!
Click here to read more >>
All I can say right now is WOW!  This was our first appearance on the, "I Got Love For Ya" Radio Show on the Planet Platypus Radio Network and it turned out to be an instant hit!
I talk about the top 10, hands down, practical take-aways that ANY exotic dancer can use right now to be successful, motivated, and just plain awesome.
Click on the picture to the left or click =>HERE<= to listen right now!  It will be money in your pocket ladies!
Here's the written recap:
1. Find your inner hunger and your inner passion, and commit yourself to living it. Let your desire to attain your dreams fuel your will and your drive to succeed. Be flexible and learn to rebound when obstacles appear. Having tough skin and a solid sense of yourself and your goals is necessary in life and in this business.
2. Determine what you really want out of life. Turn that knowledge into your life goal. What are you willing to do–or do without–in order to achieve it? Write it down and remind yourself daily what you are going to achieve. There is no reward without sacrifice, but the greatest sacrifice is living without reward. Don't let anything stop you!
3. Always look for a better way. Find more efficient ways of doing things. Find and develop the creativity that lives deep in the core of your true self. We all have it, so pull yours up, call it to action and use it!
4. Love your work! Make a commitment to yourself to become the best dancer in this business. Being great at what you do from your heart and soul is the key to loving and accepting yourself as a whole person, and understanding how very much you are worth. Prove yourself to yourself and no one can ever take that away from you!
5. Never hold back. Hesitation never takes you beyond the boundaries that keep you down, so don't be afraid to take a few calculated risks. Work as hard as you can, and never leave money on the table that you have earned and you deserve.
6. Remember that every client is a billion-dollar customer. That person is the most important person in the world to you in the moments you spend with him. Treat others like you want to be treated and good things will come back to you in return.
Click here to read more >>
By Jennifer McCumber.  I had the privilege of being featured on the DJ Platypus Radio Show on Tuesday night and it JUST came out for your listening pleasure!  But we'll get to the show in a moment!
DJ Platypus is one of the most legendary DJs in the Strip Club industry, working for Rick's Cabaret at Tootsie's in Miami and managing all of the other DJs in the Rick's Cabaret Chain – now 36 clubs strong.  One hell of an achievement.  And he does an outstanding job at it.
This particular show was revolutionary and very vital to our industry in a few ways.  One, it shows how when the going gets tough, we stick together and support each other like a family.
Daisy Duxe, one of the hosts of the weekly show and also now the marketing director of Tootsie's Cabaret in Miami, FL, almost didn't make it after going to the hospital and had to be put on borer-line life support for an intense kidney infection and all other kinds of things that went wrong with the beautiful, young and intelligent lady.
She managed to call into the show last night and for the first 20 minutes of the show Plat, Johnny Walker and Mr. and Mrs. Voice spoke with her over the phone from her hospital bed where she is finally recovering.  What a trooper!
As promised, I said on Facebook that I would mention WHY I feel her pain.  It's one of the reasons you ladies out there shouldn't take your career for granted because your body has a limited amount of years to do this kind of work.  You are an athlete, a businesswoman and an entertainer all in one!  It's easy to feel invincible and on cloud nine when you're on stage, but the one thing we cannot escape is our own immortality.
Late last year I was hospitalized and had to have two neck surgeries due to some athletic injuries to fix a condition called Thoracic Outlet Syndrome.  I didn't have the fatal kind, but it can turn fatal if left untreated, and just the pain and suffering of being in the hospital sick, having a 6-7 hour surgery twice, and being in excruciating pain – I truly felt sorry and I felt her pain as she was finally able to talk over the phone for the first segment of our show on Tuesday.
When times get tough you really appreciate your health and you certainly won't ever take it for granted again.  The opportunity to exotic dance is a very limited time – 10, 15 years if you're lucky, which is why we talked about what we did on the show – how can we build a better exotic dancer NOW?  How can strip clubs make more money NOW?  If CASH is KING, the entertainers are certainly QUEEN, and the issue in our industry MUST be addressed about how we can create a win-win situation with clubs AND exotic dancers working TOGETHER to make their customers happy, and come back over and over again!
Without further ado, you can listen to the show by clicking =>HERE<= or the picture below!  Our segment starts at 20 minutes into the show!
From exciting stripper tales to my experiences at doing rock-star style, transformational seminars at clubs, the main theme of the show was how clubs can attract and build the best entertainers possible.  The DJ Plat crew got to know me last night for the first time (it was a virginal experience!) and they all came to the conclusion that Freedom V and the following top 10 principles (although they didn't get to ALL of them last night on the show) is what the industry needs to solve their entertainer problems and raise their bottom line.
Ladies – I'm going to address the club owners and managers for a moment and I want to hear your feedback and comments on the blog as to what you think of these 10 things.  Do you have them at your club?  If you DON'T and you did, would you feel more motivated and incentivised to work longer and harder to reap more rewards?  IE More money!?  Because if you haven't realized this already, how much money the club makes is in direct proportion to how much YOU will make as an entertainer.  You are irrevocably linked and when one suffers the other suffers.  So…
Whether you're a blue-collar club or part of a major club chain, there's virtually no adult night club that wouldn't want to add more quality entertainers to their current "line-up" of girls, no matter how crowded their dressing room is on a Saturday night.  So what do you do to attract the best entertainers to work in YOUR club over another?  What are the top 10 ways to build a better stripper and love the ones you're with?
Click here to read more >>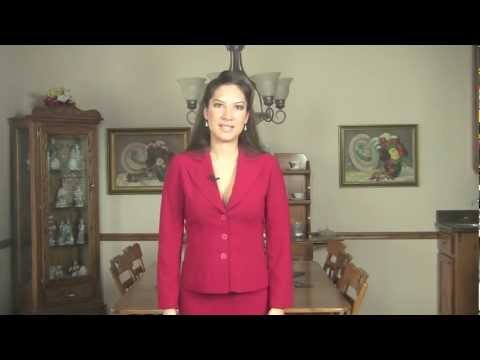 Being in the exotic dancing industry is a lot of fun!  Especially when it comes to Las Vegas!  If you are a stripper, staff member, or club executive in the Gentlemen's Club Industry, attending the Gentlemen's Club Owners EXPO in Las Vegas this August 27-29th is a Must!
I'm Jennifer McCumber, author of Freedom V, feature columnist for ED Publications and I'm leading the movement for exotic dancer education all over the world.
You might be asking, what am I going to get out of taking my sweet time to travel all of the way out to Mandalay Bay in Las Vegas to attend this EXPO?
First off, The Annual Gentlemen's Club Owners EXPO is the only national convention and tradeshow for the multi-billion-dollar adult nightclub industry, and is produced by ED Publications, the industry's trade magazine for the past 20 years.  There are MUST SEE shows and entertainment at night while you do business and network during the day!
Without further ado, here is a list of the top ways YOU will benefit as an industry member if you go!
1.  Educational Seminars:  I know this might sound dorky to you, but if you want to be successful, make the big bucks, and make the contacts and connections that YOU DEFINITELY NEED to be successful in this industry, you will want to attend some of the panel sessions that are going on during the EXPO.
These are amazing opportunities to learn the latest trends in the business, cutting edge marketing strategies, attend workshops on how to be better at what you do, and get FREE legal advice!  That is worth the trip alone!
This year, since it is the 20th Anniversary Reunion Party and a double decade celebration of the birth of our EXPO, you'll be hearing the living legends of our industry give state of the union speeches, and you'll get to see them in action and learn from the pioneers that made the industry what it is today!  Some of these legends include John Gray from Spearmint Rhino, Joe Redner from Mons Venus, and Michael J Peter, who INVENTED the modern day strip club, and is still alive to talk about it!
Click here to read more >>
Click here to read more >>
Las Vegas Expo and Tradeshow

Join us August 22nd-25th at the Mirage Las Vegas, NV!

I will be speaking on a panel with other experts about the importance of Dancer to Customer communication and how this affects the club's bottom line.

What can an EXOTIC DANCER reveal to you that you HAVEN'T seen? Come and find out.

EXPO & Tradeshow details:

This is the largest gathering of the year of the owners and operators of the multi-billion-dollar adult nightclub industry.
---
THE CONVENTION:
A three-day conference and tradeshow for the adult nightclub industry with more than 3,000 attendees.
Daily panel sessions with industry leaders addressing legal, marketing, management and insurance topics; alcohol sales; club sound; lighting and renovations; employee relations; new products; and much more.
Two-day tradeshow with 450-plus booths.
Opening Night Party.
Industry Appreciation Party.
Adult Nightclub Awards Show, Vegas showroom-style.
Membership meeting of the Association of Club Executives (ACE).
Produced by E.D. Publications, publishers for 20 years of the Annual Adult Nightclubs and Vendors Guide and the bimonthly Club Bulletin business magazine.
---
THE ATTENDEES:
The Annual EXPO draws over 3,000 attendees, including over 1,700 adult nightclub owners, club executives, general managers, bartenders, floor managers, DJs and club personnel from individual clubs and club chains.
Other EXPO attendees include liquor, beer and wine distributors; food and beverage companies; club furnishings and products companies; attorneys, architects, club brokers and insurance specialists; sound, lighting and staging companies; health, beauty and apparel companies; and computer and internet specialists.
---
THE INDUSTRY:
Gentlemen's clubs represent the highest-grossing segment of the nightclub industry. There are more than 3,000 adult nightclubs in North America which employ over 500,000 dancers and support staff, and serve 1.6 million customers a day. Adult nightclubs lead the industry in alcohol sales; they are a multi-billion-dollar industry.
---
CONTACT:
To reserve booth space or be a sponsor at EXPO 2010, please contact Gary Daugherty or Lacy Empkey at (727) 726-3592 or email them at gary@EDpublications.com or lacy@EDpublications
Click here to read more >>