(by Jennifer McCumber) Having breast augmentation is something that every exotic dancer at least thinks about at some point in their career.  About 50% of all exotic dancers DO end up making the choice for enhancement.  You might be doing research right now on things you need to know, risks, rewards, recovery time and what to expect before, during, and after your surgery.
As a breast augmentation patient myself – I can tell you from experience all of the information that took me months and months to find – all in this video.  I grew up around plastic surgery as my grandfather is the premier plastic and reconstructive surgeon in north florida.  I've had quite a few procedures done and I've been around the business for a long time.
Hi I'm Jennifer McCumber, author of Freedom V, feature columnist for ED Publications and I'm leading the movement for exotic dancer education all over the world.
Recovery from breast augmentation takes about three weeks to get back to fully functioning again.  You should plan on taking two weeks off from work because you will not be able to lift your arms above your head or carry anything – if you opt to get your implants inserted underneath your chest muscles rather than above them, which most women do.  The doctors will advise you to keep your elbows hitched to your sides so that the internal stitches and implants can have a chance to heal in the correct position that they were placed.
After about two weeks you'll be able to do really basic and gentle activities again and after three weeks, if the surgeon was indeed good, you will be able to get back into athletics and whatever you were doing before your surgery ever happened!
During the 12 hours before surgery you cannot eat or drink anything because you will be under general anesthesia.  The most common side effect of anesthesia is nausea, so if you've had surgery before and know that will be an issue, just ask for extra anti-nausea medication to be combined with your anesthesia medication.
Waking up after anesthesia is a very unique experience. 
Click here to read more >>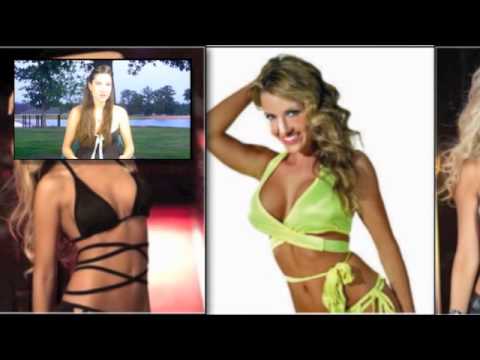 Convertible tops can be a lot of fun if you know how to creatively wield them to your favor!  Convertible tops are also known as wrap-around tops, drape tops, or tops that consist of one thick string of cloth that can be wrapped and rounded to fit your figure and shape perfectly!
I'm Jennifer McCumber, author of Freedom V, feature columnist for ED Publications and I'm leading the movement for exotic dancer education all over the world.
I remember when I first started dancing these were some of my favorites.  Many of the wrap-around tops require additional clothing underneath them if they are too revealing in and of themselves.  Others are tops with extra stringy material built in so accent your arms, abs, or neckline.
Here are some examples of this type of sexy dancewear, the Club Wear Convertible top!
Again, when shopping for convertible tops, make sure you have these things in check:
Don't tie the straps too tight.  I have seen dancers do this and their fat gets squeezed through the straps and it looks very unattractive.
Make sure you aren't over-doing it with the extra material.  Sometimes a little extra accent can be eye-catching, but too much, like your entire body or either legs or both arms tied in straps just looks overdone.
The name of the game in choosing any top for your body type is elongation and maximizing cleavage!  You don't want to have too much going on in your midsection as far as clothes are concerned – you want to let your natural beauty shine through while you intelligently enhance what features you have!
Click here to read more >>
A tube top is a shoulderless, sleeveless "tube" that wraps around the upper torso.  For our references it usually wraps around at the level of the breasts only in clubwear.  This top is very tight over the breasts in order to prevent it from falling.  Elastic bands at the top and bottom of the garment usually hold everything together quite well!
I'm Jennifer McCumber, author of Freedom V, feature columnist for ED Publications and I'm leading the movement for exotic dancer education all over the world.
In our last video on club wear tops we talked about the bra top and how it can create a wonderful look for your exotic dancing career!  In case you missed it, just visit our YouTube Channel and search for bra tops!  It's a must see!
American Wold War II veteran Murray Kleid, owner of S & M FRINGING INC, a New York based company, invented the tube top proper. The first tube top was actually a mistake, but samples of this "new garment" were immediately dispersed to local distributors, and a positive reaction had them on shelves worldwide within weeks.
It reached its highest level of popularity in the late 1970s. It vanished from the scene during the early- and mid-1990s, but later made a major reappearance in the wardrobes of American teenage girls and young American women, especially college-age women, after 2000, and various versions of the style have been popular ever since.   They lived happily ever after!
Here are some examples of popular tube top styles!
I hardly ever wore tube tops at my club because I am somewhat of a thicker athletic  build.  Meaning, my breasts are a small C cup but my torso is naturally thicker as I have bigger hips and a wider waste than shorter women.  Being tall, 5'9'' and having a boxy athletic build does not suit a tube-top style!
What DOES suit a tube top club wear style is larger breasts and a slender torso, which many strippers have because they opt for the breast enlargement on a smaller frame.  At the end of the day, we have to appreciate whatever beauty we have and go with it!  What matters most about these concepts is that they build your intangible confidence and preparedness so that it translates into sales for you and your club!
Click here to read more >>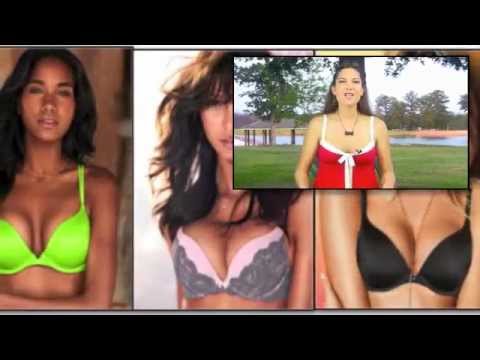 The Bra Top is a favorite among many dancers because it mainly consists of wearing a sexy Victoria's Secret Bra with a striking lingerie or dancewear bottom of some sort!  Bra tops can also be referred to as Spaghetti Strap Tops as the straps are very thin and cut as a square with the cleavage instead of a triangle.
I'm Jennifer McCumber, author of Freedom V, feature columnist for ED Publications and I'm leading the movement for exotic dancer education all over the world.
In our last video on club wear tops we talked about the halter top and how it can create a wonderful look for your exotic dancing career!  In case you missed it, just visit our YouTube Channel and search for halter tops!  It's a must read!
Now Here are some sexy examples of The Bra Top Look!
The best method for finding and choosing the best dancewear bra tops for you are:
Don't go overboard with the cleavage boost.  These bras can "up" your cleavage by two-and three cup sizes now, and when you take it off at the club, your customers may be confused because they thought you were bigger under there!
Click here to read more >>
In part one of this video series we talked generally about the four kinds of sexy stripper dancewear tops.  Today we are exploring the first type of top – Halter Tops.
The halter-top, also known as the triangle top, was my all-time favorite at my home club in Baton Rouge, LA.  I even had one of the dancewear sales ladies to custom make neon-halter tops with matching bottoms for me in neon orange, yellow, pink, and green!  They were stunning, they glowed in the black light and they showed just enough cleavage to make everyone curious!
Here are just a few examples of what I am talking about here!
The best word of advice I can give you when you are shopping for halter tops is the following:
1.  If you do not have a naturally elongated torso or a slimming mid-section, do not wear the halter tops in pink and black to the left, as they have material that goes down the abdomen below the material that holds up your breasts.  This will make you look chunky.
2.  If you have smaller breasts, you may want to find some tops with a little padding in them so that initially you can catch your customer's attention with a little help in the cleavage department!  But beware – don't overdo it because when you take your top off you want to somewhat resemble what size you were when your top was on!
3.  Try to avoid wearing halter- tops that are too small or squeeze the back of your neck too much.  I did that in the club and I started to have neck pain and soreness from the lack of blood flow to the area for long periods of time.
4.  DO wear halter tops often if you want to enhance the appearance of your cleavage!
Click here to read more >>
There is so much sexy stripper dancewear to choose from that it can make you crazy!  Most dancers have resources from the Internet, their local adult and lingerie stores or even at their club!  Weather you're buying in the virtual world or in real life, there are three main types of dancewear to choose from.
1.    Formal Gowns
2.    Traditional Dancewear
3.    Lingerie
I'm Jennifer McCumber, author of Freedom V, feature columnist for ED Publications and I'm leading the movement for Exotic Dancer Education across the globe.
We explored all of the pieces of these three categories and how to mix and match them appropriately in our last article called, Dominate with your Dancewear: Why Choosing Your Outfits at the Club can Make or Break Your Career!
Today we are going to dive into Club Wear Tops specifically.  There are a few important key points you should always consider when choosing a clubwear top as part of your sexy stripper dancewear wardrobe!
First impressions are everything in business, and this industry is no exception, so be daring and show what you've got! If you want to look slimmer, wear black, as it is thinning. Neon colors (green, yellow, pink, orange) also have a slimming effect and make you really stand out in the black light, especially if you have a good tan!
Click here to read more >>
One of the most important things you can do as an exotic dancer is make a good first impression with paying customers. What you wear and how you present yourself is the outward presentation to the world of who you are.  It will also determine your income potential, caliber, and success as an exotic dancer!
Choosing the best dancewear is one of the top ways you can gain popularity and a cutting edge at your club! Since you will be judged initially based on your appearance, it is important to establish your look based on the image you want to create.
This kind of expression in relation to dancing makes a huge impact on your business. The cut of your thong, like the cut of a pair of Capri's, can make your figure look completely different than another cut might. That bottom piece to your outfit can make you look chunky or it can be slimming. How well you are groomed speaks miles about how well you take care of yourself overall.  Especially with the kind of money your customers can potentially pay you – they want an outward presentation that is as equally as high end.
The other issue is personality in your wardrobe.  How can your dancewear make you stand out from the rest of the ladies at your club?  How can you make yourself stand out to customers so that they are drawn to you?  And most importantly, how can you use your wardrobe to earn extra money?
Click here to read more >>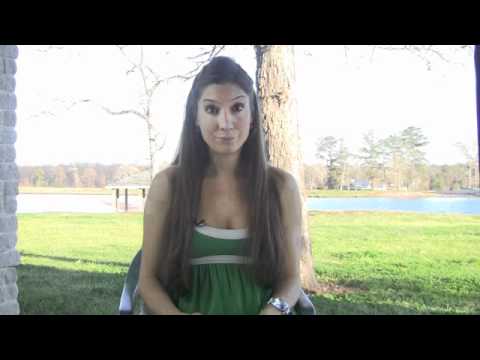 By Jennifer McCumber.  I'm Jennifer McCumber, author of Freedom V, feature columnist for ED Publications Magazine and I'm leading the movement for dancer education at gentlemen's clubs all over the world.
It is easy to wake up late, be in a rush, and speed to work, realizing that you forgot some very important items that can make your situation at work much easier and more lucrative!
Save yourself much embarrassment and heartache by having these 13 things in your stripper bag on your first night — and every night after that!   Print out your own checklist of items that you check-off every day before work – and include these 13 things!
| | |
| --- | --- |
|  1. |  Combination lock |
|  2. |  Makeup that won't clog your pores when you sweat, like Bare Minerals |
|  3. |  Two outfits |
|  4. |  Two G-Strings |
|  5. |  Change purse, or a rubber band for wrapping money around your G-string or shoe strap (if allowed at your club) |
|  6. |  Perfume of high quality |
|  7. |  Deodorant |
|  8. |  Feminine products if needed |
|  9. |  Super Glue for your shoes in case your rubber heel starts peeling off. |
|  10. |  Meals/snacks |
|  11. |  A few bottles of water |
|  12. |  Exotic dancer's license |
|  13. |  Driver's license |
The only meal replacement/protein/snack bar that I recommend is is the Zero Impact high protein mealbar. You can find these at AllStarHealth.com and at Bodybuilding.com, or simply go to your local vitamin shoppe and look in the protein bar section.    A week before you start stripping I would recommend ordering a box or two. They are:
— Much cheaper in bulk than any other bar individually
— All natural with nothing artificial added
— Very low in simple sugar (unlike most other protein/snack bars)
— Has the perfect ratio of Carbs/Protein/Fat that your body needs
— You can eat half at a time (a full one is a complete meal, a half of one is a snack between meals)
— They won't make you feel bloated (unless you are allergic or sensitive to whey protein, and in that case I would recommend the "Enjoy Life" brand of bars in  chocolate flavors, caramel apple and more.  They are free of the 8 common allergens including gluten, dairy, nuts, and eggs.
— Lasty, the zero impact bars taste awesome!
Click here to read more >>
Shopping for stripper clothes can be frustrating.  Finding a size that fits and complements your body type while bringing out your complexion, minimizing flaws, and having easy on and off quality for lap dances is a must.  I have searched high and low for a company that I can rely on.  I present to you TabuToys.com!
The two stripper outfits contained in this post are comfortable dance wear dresses that I would like to talk about specifically.  First off is the yellow dress.  As you will see it has a nice open-back look with a vertical slit in the front at the chest with extra cloth material around the tummy to hide a pooch!  However, you will not "look" pregnant in this dress because of the nice offset that you get with the tight skirt section which shows off a slimming thigh line.
There are a few reasons why I recommend this dress as a dance wear dress for stripper clothes.  First, it is so comfortable that you could sleep in the outfit!  Second, it comes on and off very very easily.  The last thing that a stripper needs is to be fooling around with a complicated outfit for 5 minutes every time you put it on or take it off.  That wastes your hard-earned time and money!
This dress only comes in yellow which looks best if you have at least a little tan, but I hadn't tanned one bit this spring and it looked fine in these pictures!  Of course, I have a natural olive complexion but I still get white in the winter!  It will be fine in the club especially since the lights are more dim there.  Lastly, the rhinestone piece that ties this dress around your neck is absolutely stunning!
Click here to read more >>