(by Jennifer McCumber) Having breast augmentation is something that every exotic dancer at least thinks about at some point in their career.  About 50% of all exotic dancers DO end up making the choice for enhancement.  You might be doing research right now on things you need to know, risks, rewards, recovery time and what to expect before, during, and after your surgery.
As a breast augmentation patient myself – I can tell you from experience all of the information that took me months and months to find – all in this video.  I grew up around plastic surgery as my grandfather is the premier plastic and reconstructive surgeon in north florida.  I've had quite a few procedures done and I've been around the business for a long time.
Hi I'm Jennifer McCumber, author of Freedom V, feature columnist for ED Publications and I'm leading the movement for exotic dancer education all over the world.
Recovery from breast augmentation takes about three weeks to get back to fully functioning again.  You should plan on taking two weeks off from work because you will not be able to lift your arms above your head or carry anything – if you opt to get your implants inserted underneath your chest muscles rather than above them, which most women do.  The doctors will advise you to keep your elbows hitched to your sides so that the internal stitches and implants can have a chance to heal in the correct position that they were placed.
After about two weeks you'll be able to do really basic and gentle activities again and after three weeks, if the surgeon was indeed good, you will be able to get back into athletics and whatever you were doing before your surgery ever happened!
During the 12 hours before surgery you cannot eat or drink anything because you will be under general anesthesia.  The most common side effect of anesthesia is nausea, so if you've had surgery before and know that will be an issue, just ask for extra anti-nausea medication to be combined with your anesthesia medication.
Waking up after anesthesia is a very unique experience. 
Click here to read more >>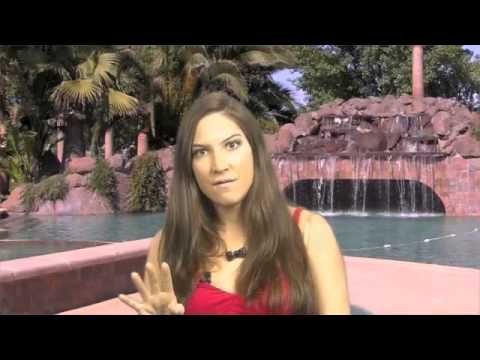 (by Jennifer McCumber) I've heard enough and I've seen enough in strip clubs, strippers personal lives, and the drama and devastation that exotic dancers can face when they have a boyfriend that is leaching off of them either emotionally or monetarily.  You may have a boyfriend that is jealous of what you do, or you may have gone on dates where a guy just can't handle the fact that you are a stripper.
You may even be supporting a boyfriend, letting them live at your apartment or house for free, all while they spend all day playing Wii or having a job that is a low-paying job where they aren't going anywhere but down or staying stagnant in their lives.
Whatever the case may be for you in particular, like if you have fights all of the time with the man in your life, or breaking up and getting back together – whatever – I have been there and I can tell you that it really sucks.  It also affects your self esteem and your income in the club.
When you are around people that bring you down in life, that is exactly where YOU will end up, wondering what will become of your life and if your dreams will ever become a reality.
So, after I got rid of the downer men in my life and found a fantastic one, I thought about all of the positive things that he has done for me, my career, and my mental outlook and I want to share these things with you so that you too can find someone that genuinely cares about you more than just your body.
It's time to take out the garbage ladies!
Standard Number One:  He must
Click here to read more >>
(by Jennifer McCumber)  Romana Van Lissum delivers extraordinary stories and struggles from strippers who have worked at her home strip club in Vancouver, BC, but who are from all over the world.
The Life of a Stripper is a must read.  It contains the true stories of ladies who have become exotic dancers and their climb through the maze of life in achieving what they want most: Financial Freedom and the choice to choose a career that they love!  While dancing is empowering for them it is not without drama, like most other careers…
Take for example a dancer named Honeysuckle, featured in Romana's book.  She was a dental assistant at age 25 and had a great, comfortable job with benefits.  She grew up on a farm and had a great family.  She mentioned that she enjoyed a large trampoline, her own horses and she even had her own pottery studio!
Then, after high school her parents got divorced, but never mind that, her mom supported her decision to exotic dance. This is certainly a keeper for a mom!
While she made great money and got tipped really well, she mentioned that the down side to dancing was the bad accommodations that are provided, the bruises from pole dancing and the stigma that comes from a large portion of the population that thinks dancers are not regular people.
Of course, dancing in Canada is very different than dancing in the US.  Most dancers hop from club to club every week or so and work with an agency that makes them travel all of the time, to where dancers in the US, also known as "house dancers," stay in one club for years and years and can build a very reputable client base that way.  It's also a lot easier on your body and you can build lasting relationships with the people you work with regularly.
The Life of a Stripper doesn't hold anything back!  Be prepared for stories of drug addiction, sexual abuse, psycho boyfriends, crooked clubs, and a lot of other things that sound like a typical politician's story!  Van Lissum has collected 50 true stories from BC's tops feature entertainers, from the heartbreaking to the glamorous, from the legendary to the comedic…
…the type of questions that everyone wonders about exotic dancers and what is really truth vs. hype!
The Life of a Stripper gives a true glimpse into the mysteries of exotic dancing and the secrets that drive these beautiful women to take their clothes off for a living and to give men a fantasy experience that they won't soon forget.
To my friend Romana – bravo!  Thank you for sending me an autographed copy of your book!  I couldn't put it down!
Click here to read more >>
By Jennifer McCumber.  Some people who work in the gentlemen's club industry aren't exactly the most amiable individuals. There will be many of your coworkers who will be rough around the edges, snobbish, rude, belligerent, uncouth, and downright mean. I haven't had too many issues with this, but the instances that I have dealt with are certainly worth mentioning.
Public humiliation isn't a matter of if it happens, but when. Even your clients will do it sometimes. I remember walking through the door to my dressing room one night to get dressed and ready for action. I put on my sexiest outfit – which is, in fact, pictured all over the blog as one of my top five best outfits. When I walked out of the dressing room, another dancer said to me, "You know, I think you're getting too big in the shoulders. Don't you think you need to tone it down on the workouts?"
She said this to me this in front of ALL of the other dancers. And was dead serious. Everyone just kind of stopped what they were doing and looked at us, and I was so embarrassed.  Of course, she herself was only five feet tall and very out of shape. In my heels, I'm 6'2'', and standing next to her I made her seem like a dwarf in comparison. I was also just starting out with my fitness modeling routines, and had just gotten back from Venice, CA.
I blew it off, which is certainly one way to handle it. The other way would be to stand up for myself, which I was never really good at doing, especially growing up. I had also had toxic boyfriends in the past that tried to rule me, change me, and tell me that I wasn't good enough just being me.
Isn't it funny how we never think to say what we really want to say when we are in these situations? You always think about it later and wish you would have ripped into them!
But then, that isn't a good solution either, especially since you will have to work with these people. It's not a good idea to burn bridges, or even pass along gossip. Trust me, news travels fast about what he said/she said.
All in all, The best way to deal with these situations is:
1.    Get the offender away from the scene and away from other people.
2.    Ask them in private, "Well, what did you really mean by that?" Let them talk. Don't put them on the defensive or cast blame. Give them a chance to apologize or explain.
3.    Let them know if they have something derogatory to say, to at least tell you in private or call you. By saying this in front of your coworkers, it just puts everyone in an uncomfortable spot.
If they still choose to disrespect you:
1.    Just blow this person off and keep the relationship as businesslike as possible; i.e. "hello," "goodbye," etc.
2.    Request not to work with them anymore if possible, and only be around them if you have to.
3.    Don't tip this person out as much as you do others if applicable: if you walk softly and carry a big stick, i.e. not being mean or confrontational, but hitting them in the pocket where it hurts, then they will back off.
4.    Know that you don't have to deal with these people for very long, and then don't worry about it. Turn your nervous energy into lap dances and VIPs! Let it make you better at what you do.
YOUR FEEDBACK IS VERY IMPORTANT TO US – please comment on the blog below with any questions or concerns that you have!  Strippers from around the world are bound to chime in on the discussion!
You can find more in depth videos, education and training on our blog under the following categories in the navigation bar:
This is Jennifer McCumber Here wishing you the best of success!
Click here to read more >>
By Jennifer McCumber.  I had the privilege of being featured on the DJ Platypus Radio Show on Tuesday night and it JUST came out for your listening pleasure!  But we'll get to the show in a moment!
DJ Platypus is one of the most legendary DJs in the Strip Club industry, working for Rick's Cabaret at Tootsie's in Miami and managing all of the other DJs in the Rick's Cabaret Chain – now 36 clubs strong.  One hell of an achievement.  And he does an outstanding job at it.
This particular show was revolutionary and very vital to our industry in a few ways.  One, it shows how when the going gets tough, we stick together and support each other like a family.
Daisy Duxe, one of the hosts of the weekly show and also now the marketing director of Tootsie's Cabaret in Miami, FL, almost didn't make it after going to the hospital and had to be put on borer-line life support for an intense kidney infection and all other kinds of things that went wrong with the beautiful, young and intelligent lady.
She managed to call into the show last night and for the first 20 minutes of the show Plat, Johnny Walker and Mr. and Mrs. Voice spoke with her over the phone from her hospital bed where she is finally recovering.  What a trooper!
As promised, I said on Facebook that I would mention WHY I feel her pain.  It's one of the reasons you ladies out there shouldn't take your career for granted because your body has a limited amount of years to do this kind of work.  You are an athlete, a businesswoman and an entertainer all in one!  It's easy to feel invincible and on cloud nine when you're on stage, but the one thing we cannot escape is our own immortality.
Late last year I was hospitalized and had to have two neck surgeries due to some athletic injuries to fix a condition called Thoracic Outlet Syndrome.  I didn't have the fatal kind, but it can turn fatal if left untreated, and just the pain and suffering of being in the hospital sick, having a 6-7 hour surgery twice, and being in excruciating pain – I truly felt sorry and I felt her pain as she was finally able to talk over the phone for the first segment of our show on Tuesday.
When times get tough you really appreciate your health and you certainly won't ever take it for granted again.  The opportunity to exotic dance is a very limited time – 10, 15 years if you're lucky, which is why we talked about what we did on the show – how can we build a better exotic dancer NOW?  How can strip clubs make more money NOW?  If CASH is KING, the entertainers are certainly QUEEN, and the issue in our industry MUST be addressed about how we can create a win-win situation with clubs AND exotic dancers working TOGETHER to make their customers happy, and come back over and over again!
Without further ado, you can listen to the show by clicking =>HERE<= or the picture below!  Our segment starts at 20 minutes into the show!
From exciting stripper tales to my experiences at doing rock-star style, transformational seminars at clubs, the main theme of the show was how clubs can attract and build the best entertainers possible.  The DJ Plat crew got to know me last night for the first time (it was a virginal experience!) and they all came to the conclusion that Freedom V and the following top 10 principles (although they didn't get to ALL of them last night on the show) is what the industry needs to solve their entertainer problems and raise their bottom line.
Ladies – I'm going to address the club owners and managers for a moment and I want to hear your feedback and comments on the blog as to what you think of these 10 things.  Do you have them at your club?  If you DON'T and you did, would you feel more motivated and incentivised to work longer and harder to reap more rewards?  IE More money!?  Because if you haven't realized this already, how much money the club makes is in direct proportion to how much YOU will make as an entertainer.  You are irrevocably linked and when one suffers the other suffers.  So…
Whether you're a blue-collar club or part of a major club chain, there's virtually no adult night club that wouldn't want to add more quality entertainers to their current "line-up" of girls, no matter how crowded their dressing room is on a Saturday night.  So what do you do to attract the best entertainers to work in YOUR club over another?  What are the top 10 ways to build a better stripper and love the ones you're with?
Click here to read more >>
Here is a concise list of the top 10 ways that you can be successful as an exotic dancer – whether you are just learning how to become a stripper or whether you've been dancing for 10 years.  It will also embed success skills for when you move on in your life and in your career.  Having this visual in your locker, dressing room, mirror or refrigerator will work wonders at helping you to stay on your A game!
Hi!  I'm Jennifer McCumber, Author of Freedom V, Creator of the Champagne Inner Circle and I'm leading the movement for exotic dancer education all over the world.
Here are the Top 10 things you need:
1. Find your inner hunger and your inner passion, and commit yourself to living it. Let your desire to attain your dreams fuel your will and your drive to succeed. Be flexible and learn to rebound when obstacles appear. Having tough skin and a solid sense of yourself and your goals is necessary in life and in this business.
2. Determine what you really want out of life. Turn that knowledge into your life goal. What are you willing to do–or do without–in order to achieve it? Write it down and remind yourself daily what you are going to achieve. There is no reward without sacrifice, but the greatest sacrifice is living without reward. Don't let anything stop you!
3. Always look for a better way. Find more efficient ways of doing things. Find and develop the creativity that lives deep in the core of your true self. We all have it, so pull yours up, call it to action and use it!
4. Love your work! Make a commitment to yourself to become the best dancer in this business. Being great at what you do from your heart and soul is the key to loving and accepting yourself as a whole person, and understanding how very much you are worth. Prove yourself to yourself and no one can ever take that away from you!
Click here to read more >>
I have gotten a LOAD of ladies asking me how to calm their nerves and have confidence on stage and with their customers.  This is a very important question because if you can't learn to control your nervous energy and shift it into a substantial and positive presence for your customers – you just plain won't do well!
It's all about your mindset.  You have to evaluate how you think about yourself.  Do you think you are ugly when you look in the mirror?  Are you afraid of rejection or people thinking negatively of you?  Are you constantly comparing yourself to the other dancers?  You are going to have to overcome these and turn your negative thoughts about yourself into positive ones!
Here are the top five ways you can calm those nerves every single day before you go into work!
1.  Get in front of your mirror every day before you go to work and look at yourself and tell yourself that you are beautiful.  Tell yourself that You deserve the finer things in life.  You are a lady and you will conduct yourself with charisma and class.  Believe it!  And then practice being sexy and seductive by talking to yourself and coming up with your own lines to tell your customers in front of your mirror.   You have to learn to love the sight of your OWN self if you are going to convince a customer to love you!
2.  Make sure you dress to impress.  Having the best clothes in the club will make you feel special and important compared to the other dancers who are not as well kept as you are!  In addition, go heavy on the makeup and hair!  Do those smokey eyes and well-done hair dews!  This will make you feel prepared to go out and entertain with confidence and strut your stuff!
3. Practice MAKING EYE contact with everyone that you speak with in a strategic way.  Too much eye contact and you look desperate.  Too little and you look aloof.  This is an important attribute for you to get really good if you are going to get those nerves from scared to confident!
4.  Arrive to work early.  I know this sounds completely unrelated but it's not. If you get to work early and get in the groove of things earlier than most of the other dancers – you'll be more into it and you'll have hopefully made a little money in the earlier hours.  Money makes you so much more confident and driven to keep rolling with a great money making night!  So get to work early to get warmed up and save on your house fee to boot!
5.  Just be yourself.  Sure you can mimic a persona at the club to add to the fantasy, but when you are real and genuine with your conversation and interactions with your customers and co workers, you won't have to worry about being fake or ditsy.  Psychologically you will feel much better about yourself and much more confident on stage and speaking with clients.
YOUR FEEDBACK IS VERY IMPORTANT TO US – please comment on the blog below with any questions or concerns that you have!  Strippers from around the world are bound to chime in on the discussion!
You can find more in depth videos, education and training on our blog under the following categories in the navigation bar:
This is Jennifer McCumber Here wishing you the best of success!
Click here to read more >>
Stripper jewelry is something that I've always found difficult to find a balance between the style and the price.  With all of your dancing and so forth you want something durable that won't break after your first few wears.
Also, standing out is important and LOOKING expensive (quality!) is part of the fantasy you want to create for your customers.  But – you don't want to break the bank if you don't NEED to since we've been talking about money management principles in Freedom V!
So – without further ado – here is a picture of an amazing rhinestone, bling-bling necklace I found in JC Penney!  For around $20!
I was simply on a stroll at the mall window shopping the latest trends in fashion – which is something I am ALWAYS on the lookout for my valuable followers (YOU!) – and I could not believe my eyes.
Bright and beautiful rhinestone earrings, bracelets, all very flamboyant and catches the light at the club – for all around $10-$20!
I thought to myself – gosh, we strippers really do set the trends for the rest of society to catch on years later!  I had to go to pageant jewelry stores and spend $100's of dollars for the stripper jewelry bling I used to wear because department stores just didn't have the kind of jewelry I needed!
I went from mall kiosk to lingerie and adult stores, to California trips and wild websites online – but when it comes to the jewelry you wear at the club, there is nothing like touching and feeling it to see if it is the right size and quality for the outfits you want to wear.
Here is another example of some stripper jewelry at JC Penney.  These were the kinds of bracelets I would always wear with upscale matching outfits – and quite frankly these will break a lot if they are high quality or not, so why pay the big bucks if they only have a shelf life of a few months?
As an honorable mention, since you are independent professional entertainers and you don't want to be obvious and always look like a stripper in public, I found a nice rhinestone set of dainty, classy earrings and a sexy matching plunge single- stone rhinestone necklace for all of my business meetings for $24 – combined!
Ladies – your jewelry problem is solved.  Go check out your local JC Penney and let me know what you think.   I know some stores are bigger with more inventory than others, but it is definitely worth the effort, and your pocket book will love you even more for it!
Click here to read more >>
I have gotten a good number of questions about how to be safe as a stripper.  It's very important to take some safety precautions – but just remember – a strip club is one of the safest places you can be because you are surrounded by trained security!  Bouncers know how to handle and diffuse most conflicts that arise in the club.  But YOU still need to do YOUR part by utilizing these top safety tips and ALWAYS use your own common sense.
Keep in mind – these safety tips are not just for strippers, they are for all men and women who go out at night and are for any profession that works late.
Don't interpret this video as a cause for fear, paranoia, or apprehension to become a stripper…
…because that's not what this is about.  You can't be afraid to live your life.  But if you are smart and you heed my advice, as the police officers that I consulted with would agree, you can save your own life, someone else's life, or at the very least some unnecessary heartache.
1.  Keep your personal information personal.  There is a reason why clubs ask  you to choose a stage name.  Don't tell your customers your real name, where you live, or regular places you go.  You need to create a fantasy life that your stripper persona leads and make it different from your real self.  You can still BE yourself in doing this.  I'm not saying you should be fake.  I'm just saying to use your common sense and keep your personal information to yourself.
---
2.  Don't drink beyond your own limit of control.  If you're under 21 you shouldn't be drinking at ALL in the US.  It's ok if you're of age to have a drink or two with your customer, but you know your own limits and that will be different for everyone.  I have seen many dancers get their money stolen from not being responsive enough to notice how they are managing their time in the club, among the many other obvious reasons to avoid getting out of control.  You need your thinking cap ON and you can't do that if you're drunk!  Also Avoid drinking before you drive home and if you do, just call a cab and come and get your car later with a friend.
---
3.  Call or text someone when you leave to go to work, when you leave work to go home, and upon your arrival home. This is very important because you can check in with someone to make sure you are safe.  Communicating consistently like this can save your life because if something ever DID happen,  response time is key and every second matters.
---
4.  Watch your rear view mirror as you drive home at night to make sure you are not being followed, and alternate your routes going home.  This is what any police officer will tell anyone as they are traveling to and from work in the later hours.  It's part of being aware of your surroundings and using common sense to avoid disasters.
---
5.  Have a bouncer escort you to your car at night after your shift.  This is something that my home club in Louisiana was especially particular about.  They wouldn't even let any of us out of the club after our shift until the entire parking lot was cleared of customers!  Most clubs don't take it this far, but please DO make sure that you have a male escort or bouncer watching you as you get into your car, or that you walk in numbers to your car.
Click here to read more >>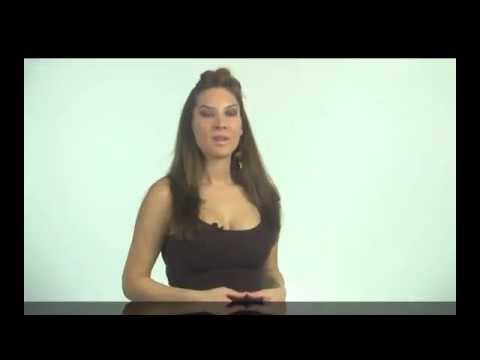 Today we are going to talk about how you manage your money, from the time you count it at the end of your shift to the time it leaves your hands when you buy something!  How much should you save?  How much should you put towards bills?  Or Taxes?  How much should you tip out?  How can you build credit to buy things like a car or rent a nice apartment?  All of these questions will be answered TODAY in a simple 5-step strategy you can hang in your locker or on your refrigerator to reference every day!
I'm Jennifer McCumber, author of Freedom V, feature columnist for ED Publications Magazine and I'm leading the movement for exotic dancer development all over the world.
We're going to dive head first into the five things you need to do now to start saving money and investing in your future.
1.  Count:  Count all of your money after your shift. This is your GROSS income.  Keep this in your records every evening.  At the end of the night when everyone is tallying up their dollars earned, don't be caught unorganized or by surprise.  Have a way to organize your money as you go as the evening moves along, in an envelope in your locker or divided in your purse.  Crumpled up dollars and unorganized cash can disappear fast!
2.  Tip:  Tip Out Approx 15% of your total income to your other staff like bouncers, DJ's, House Moms, Valet, and any other applicable staff.  Record the total amount you tip out DAILY in your records.  Also include any house fees as a business expense and save all of your receipts.  I have been rewarded greatly as an exotic dancer by generously tipping out the bouncers and DJ's that worked with me at my home club because they always sent high value clientele my way.  If you develop partnerships with the other staff at your club, the tipping out becomes a lot more fun because it is money that you have earned with someone together – much more than one person can do on their own!  Everyone wins this way!
On the other hand, Tipping out is not done just because, "that's the way that this business works!"  Tipping out is done to reward good work! No one is entitled to receive a tip out, nor are they entitled to an attitude against tipping out!  Tipping out should be scaled according to the amount of work that is done for the entertainer in addition to the percentage of an entertainer's income.  This is commission sales after all!  Incentives always motivate people to do their best work!  With this method the customer will win because dancers and staff will be motivated to help each other, which is in turn helping the customer!
Click here to read more >>