Press Release – Ladies!  A LIVE exotic dancer education seminar is coming to Charleston, SC on July 14th and July 21st at Jaguars Gentlemen's Club at 2pm EST!  The many of you that know me KNOW that I only associate with the best and brightest clubs in the industry, and this club is truly a diamond in the rough.
Jaguars is rapidly becoming a destination club that local and traveling entertainers alike can make a great deal of money with a positive attitude and a willingness to have fun while you work!
It is an upscale gown gentlemen's club that is revolutionizing the industry in the Charleston, SC area to rid the false stigmas of our trade and provide men and women with a fun, fantasy experience like no other!
If you are interested in auditioning or coming in town to work, Jaguars is paying hotel expenses for entertainers that are willing to stay for 7 days at a time.
Jaguars is very close to beautiful beaches if you want to visit the Atlantic Ocean and get a great tan!  Come on down for some southern hospitality and royal treatment!
Click here to read more >>
In our entertainer segment with DJ Aaron out of Jaguars Phoenix this week, hosted by the Planet Platypus Radio Network, we talk about HOW and WHY you need to build regular clientele to make the most out of your time at the club.
In short, it's a come to Jesus meeting about attitude, customer service, and really, it's mostly about how you can make the most money for yourself and your club as an exotic dancer today.
Also, DJ Aaron interviews a REALLY amazing up and coming artist, Enrique Arellano, from Solid Gold in Ft. Lauderdale.  It's worth listening to for sure!
Click =>HERE<= or the picture to the left to get to it now!
Click here to read more >>
For the first time ever – we are opening our doors to hard working affiliate partners!  This opportunity is for YOU if you meet any of the following:
1.  Currently have a website where you would like to promote positivity through exotic dancer education.
2.  Have a mailing list that would be interested in exotic dancer education to better their career and make more money!
3.  Would like to receive a 20% commission from every product of ours that you sell through your unique link to our site!
4.  If you are an exotic dancer that wants to create an extra avenue of income by helping other exotic dancers!
5.  If you are a club owner, manager, DJ, Bartender, House Mom, or other staff that wants to create an extra revenue stream by helping exotic dancers!
Click =>HERE<= to sign up right now!
We all know and want entertainers and their clubs to be better.  Better at salesmanship, better at customer service, better at making more money, and better at taking care of their bodies and their lives in and out of the club.
The Five P's in Freedom V teach every exotic dancer:
Passion: Fining your passion in life and in this business will fuel your drive for success.  What things do you like to do when no one is watching you?  Also, your mental state of being is just as important as your physical state.  The mind controls the body and we teach you how to think positively, do the things that you love to do that will drive you to ultimate success in life and in your club!
Prepare: Preparation for exotic dancing is so important, from your stage name to your outfit, hair, and make-up, the way you present yourself and who you ultimately decide to be will dictate how successful you are!
Power:  Your body is your business, and it it powerful!  In this section of Freedom V, you will learn how to sculpt your ultimate body, learn the essentials for physical fitness catered just for your career as an exotic dancer!
Position: This is where sales psychology comes in.  From approaching your prospects in the club to closing the deal, this section dives deep into field-tested sales and conversion techniques that will ultimately give your customers more reasons to buy lap dances, VIP rooms and you'll even have regulars coming back again and again just for YOU!
Preserve: Having something to show for your career when you decide to hang up the high heels is the whole point of exotic dancing.  The money is great, but not if you spend it all away!  This section will teach you how to budget, save, spend on the things you like without going broke, and how to invest in things like mutual funds and real estate.
Click =>HERE<= to see our Freedom V Product Suite!
Don't delay and sign up today for spreading the positive cause of exotic dancer education!
Click here to read more >>
The spotlight of this week's show goes to Johnny Walker, head DJ at Solid Gold in Ft. Lauderdale.  He talks about his adventures as a military veteran, from weapons specialist to water rescue, then ending up DJing at nightclubs, and then moving onward to being an excellent gentlemen's club DJ.  Last year he finally won the Exotic Dancer employee of the year award – an outstanding accomplishment!
Of course, what would our show be with out the "I Got Love for Entertainers" segment!  Aaron and I talk about the #1 challenge that entertainers face today in dealing with their customers, and what they can do to fix it and make more money!
To listen to this week's show click =>HERE<= or on Johnny Walkers Pic!
But stay tuned to hear his whole story and catch the entertainer segment the last 15 minutes of the show!
You KNOW I got love for ya!
Click here to read more >>
All I can say right now is WOW!  This was our first appearance on the, "I Got Love For Ya" Radio Show on the Planet Platypus Radio Network and it turned out to be an instant hit!
I talk about the top 10, hands down, practical take-aways that ANY exotic dancer can use right now to be successful, motivated, and just plain awesome.
Click on the picture to the left or click =>HERE<= to listen right now!  It will be money in your pocket ladies!
Here's the written recap:
1. Find your inner hunger and your inner passion, and commit yourself to living it. Let your desire to attain your dreams fuel your will and your drive to succeed. Be flexible and learn to rebound when obstacles appear. Having tough skin and a solid sense of yourself and your goals is necessary in life and in this business.
2. Determine what you really want out of life. Turn that knowledge into your life goal. What are you willing to do–or do without–in order to achieve it? Write it down and remind yourself daily what you are going to achieve. There is no reward without sacrifice, but the greatest sacrifice is living without reward. Don't let anything stop you!
3. Always look for a better way. Find more efficient ways of doing things. Find and develop the creativity that lives deep in the core of your true self. We all have it, so pull yours up, call it to action and use it!
4. Love your work! Make a commitment to yourself to become the best dancer in this business. Being great at what you do from your heart and soul is the key to loving and accepting yourself as a whole person, and understanding how very much you are worth. Prove yourself to yourself and no one can ever take that away from you!
5. Never hold back. Hesitation never takes you beyond the boundaries that keep you down, so don't be afraid to take a few calculated risks. Work as hard as you can, and never leave money on the table that you have earned and you deserve.
6. Remember that every client is a billion-dollar customer. That person is the most important person in the world to you in the moments you spend with him. Treat others like you want to be treated and good things will come back to you in return.
Click here to read more >>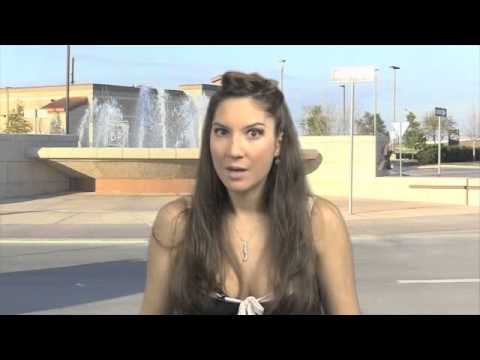 Real estate oh real estate! There are so many TV and reality shows, books, and websites about people that have made their fortune in real estate.
Unfortunately, at best these real estate reports leave out some of the important details so you don't get the whole story. In other words, what is portrayed to be "easy money" really isn't so easy after learning all the facts.
Charlie from Colorado blogged in and asked the following:  " I am a successful exotic dancer and I've saved my money for a rainy day, but I' m wondering where to put my money so that I can make some extra income or even get out of exotic dancing.  I know with the economy down right now it's a good time to buy.  Should  I  invest in real estate as an exotic dancer right now to make a quick buckle? Or will I be waiting 30 years to cash in my profits?"
You see, Real estate stories tend to focus on the very few that actually make it in real estate and fail to report the thousands of folks that lose their shirts.
Now hold on! I didn't say you can't make money in real estate but in 999 of 1000 times it is a result of very hard work, being very patient, and having the skill set to stomach the volatility of the real estate market.
Click here to read more >>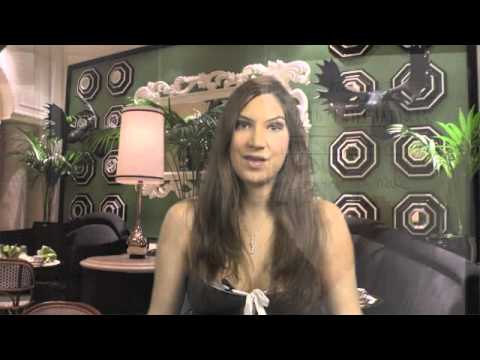 It is so easy to treat stripper cash like monopoly money.  You may say to yourself, "oh, that's only a $100 pair of shoes," or "Gosh, this outfit and jewelry is a MUST have for THIS deal." And then between going out to eat, partying, paying rent and your car note, you've got nothing to show for all of your hard earned money at the end of the very next day or week that you've made it!
Does any of this at all sound familiar to you?  So what's the secret to keeping all of that money AWAY from the figurative gaping hole in your pocket?
Well, You know the rest by now!  Just check out the rest of our stripper blog here!
Keeping your money without frivolously falling into the perpetual spending trap takes discipline, very similar to watching what you eat.  If you ate bags and bags of candy every day, you would be "spending" way too many calories and the result would be a significant increase in your waist line!
Many people approach their temptations for chocolate and other vices by not having any of it in the house at all.  If it's in front of you, you'll eat it.
Well, the same thing goes for your money.  Until you develop and refine your discipline for saving, if it's in front of you, you'll spend it!
So what are the first steps you should take to get started and get OUT of the spending trap?
Step One:  Every night that you work, put a significant percentage of that money in an envelope that is in a portable and locked safe in your room.  You can entitle the envelope, "Do Not Touch."  Or, "Off Limits!"  Slide it in a hiding place so that you won't have the cash on you when you go to the store!  After about a week of doing this, you'll be surprised at how much money you have SAVED.
Step Two:  Deposit your envelope money into a savings account.  Repeat weekly, or daily!  In this way you won't be able to access it as easily, no writing checks, etc. And, the cash is gone and into a safe place where you can't just make impulse buys.  Commit to the term, "savings" account for doing just that – saving!
Click here to read more >>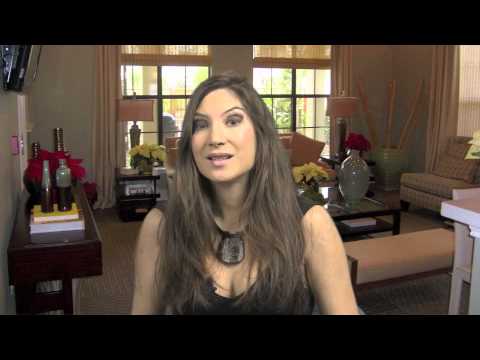 Many exotic dancers from across the globe get that "burned out" or "jaded" feeling.  It could happen after 2 years or 10 years.  It just depends on the person.  Melissa from Maryland asked us the following question:
"I've been a dancer for about 5 years now and I'm starting to get really tired of the same song and dance.  So how can I stay fresh, keep making "new girl" money during my entire career, and avoid feeling like my money and my career is out of my control?"
That is so well put.  I had that exact same feeling after a few years and let me tell you, there is nothing worse than being exhausted, walking into the doors of your club and feeling drained and not into it.
It takes a lot of energy to be an exotic dancer.  You have to be the host of your own party for hours and hours!  So, Here are the TOP ways that will keep you ON FIRE and focused and have fun while you do it, feeling good!
1.  Get 8 hours of sleep every night and after work, go home and go to bed as early as possible.  Studies have shown that your body repairs itself the most efficiently during the sleeping hours of 10pm to 2am.  After that it's hit or miss unless you get even more than 8 hours of sleep.  So if you're like most entertainers that don't get off of work until 2:30am to 5am or 6am, don't go and do anything else after work except shower and sleep.  This is so important because I know from experience that if you don't get sleep, you can get crabby, depressed, sick, and just plain mean!  To get to functioning on all four cylinders make sure you go home and sleep after work, not party or go out.  Do that on your nights off!
2.  Take care of your body and don't constantly pound it with too much alcohol or smoking.  Being sleep deprived plus getting drunk on a regular basis kills your energy not to mention your liver.  This will surely get you run down and sick, and then you can't go make money at all!
3.  Space out your meals to five or six small meals a day to keep your blood sugar consistent and even.  Eating correctly, like we talk about in our fitness and nutrition section in Freedom V, will keep you energized and feeling and looking good!  Energy plus confidence plus good fuel for your body will help you to feel good and have the stamina to give your customers that fantasy experience all night long!  Even if you have to take quick breaks during your shift!
4.  Go on vacation regularly.  Sometimes when you want to quit altogether and get frustrated, angry or depressed about your income or people or customers, just take a nice vacation to somewhere where you can relax and not worry about anything. I did this every several months as a dancer and boy was it worth it.  I came back energized and recharged like I was brand new!
5.  Be smart with your money and utilize Freedom V principles.  Nothing is worse than being stressed because you HAVE to pay rent, etc.  Scared money never wins.  That's a gambling term that means that if you go out on the floor desperate for money with deadlines and so forth, without having any money put away as a failsafe, you'll end up burning yourself out very, very fast.  Most women dance for the money and making it is easy compared to keeping it.  Learn how to keep it so you won't get put in a terrible situation!
YOUR FEEDBACK IS VERY IMPORTANT TO US – please comment on the blog below with any questions or concerns that you have!  Strippers from around the world are bound to chime in on the discussion!
You can find more in depth videos, education and training on our blog under the following categories in the navigation bar:
Click here to read more >>
There is so much more money to be made as an exotic dancer by going into your gentlemen's club early rather than late!  Having more entertainers working at one time will draw in massive crowds of men wanting more, not stifle your potential at making money!
All too often an entertainer won't go into work if there are too many ladies present.  This is an uninformed decision based on not having the proper knowledge of how the business of gentlemen's clubs work!  More entertainers = more customers, period!  Even if it does take a few months for the customers to catch on…
Here are the top reasons why YOU should go into work early in the afternoon and/or evening:
1.  You make more money because you work more hours and you come in contact with more customers.  It's a numbers game.  If so many people turn you down for lap dances, there will be so many people that accept your offer!  That is basic sales!   Think about that when you have to pay your car note or your rent payment – or better yet – save money and prepare for a prosperous financial future!
2.  You get warmed up sooner and put on your A game by the time more customers come storming through the door.  You want to be ready for that and have a few hundred dollars under your belt by then!  Have you ever heard the saying, "success breeds success"?  Well, if you've been successful with making a few bucks before the big crowd comes in at night, you will be even more confidant when the time comes to make the big money, and you'll be much more likely to do so!
3.  Your managers, bouncers, DJs and other staff will see that you have a great work ethic and that you mean business.  This will help them to see you as an asset and they will help send customers your way.  They'll know your tip out will be bigger (if applicable at your club), the DJs will appreciate having you on the stage to draw in customers earlier, and it's a win-win for you and for your club.  After all, the more girls that are working earlier, the more of a crowd you'll draw in later on!  Don't you want a chance to meet those high rollers early AND later?
Click here to read more >>
Choosing Sexy Stripper Dancewear Bottoms can be as fun as it is daunting!  You might be worried about your butt looking good and the cut of your bottoms making your waist or your thighs look thinner – I know the feeling you have on stage when you've nailed a great outfit verses when you're not sure if you look your best!   We're going to go into the five types of sexy stripper dancewear bottoms so that you can make sure you look your best when you're choosing your wardrobe!
1.  Low Rise Bikini Bottoms
2.  Boy Shorts
3.  Short Stripper Skirts
4.  Long Stripper Gown Skirts
5.  Silky Long Pants
And with an added bonus, we're even going to talk about the two general types of thongs:
1.  Thin Thongs
2.  Thick Thongs
Low Rise Bikini Bottoms are the most popular because they elongate and accentuate the entire length of your legs, and they even show a little butt cleavage.  They aren't hiked up high on your waste like granny panties, they are low and so they elongate your torso.
Low Rise Bikini bottoms can come in Ruched sided, Tied sides, a Scrunched booty, and then traditional.  These are the kinds of things you want to consider when your shopping for dancewear bottoms for the strip club.
Boy shorts can look GREAT on you if you are thinner and you want to look more filled out, or if you are athletic and you want to show off your muscular physique.  They can look good on you if you have a voluptuous rear end because they give you more coverage back there and give the illusion that you're bigger in the booty.
Short stripper skirts are ALSO very popular because most two-piece outfits leave you with this option.  Plus men like short skirts as well.  If you want to dress up your look without wearing too much clothing this is a great way to do that.
Click here to read more >>